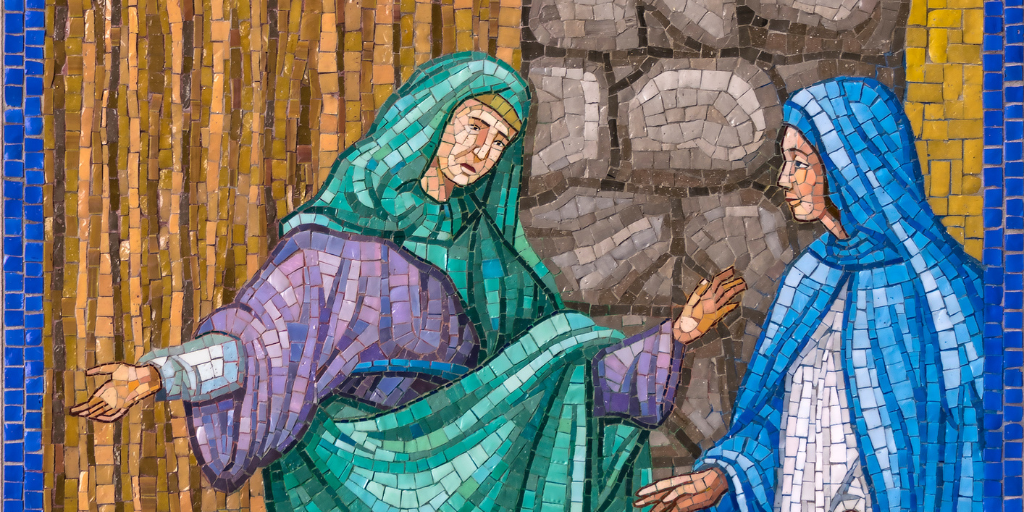 Not everyone responds to the promptings of the Lord in the same way. Some may feel the call of the mission field and set off without question; some know from a young age the vocation God intends for them and proceed down the path without deviation.
But for many of us, God's plans are often the opposite of what we expect.
The Bible is filled with stories of individuals who God set on paths wildly different than what they planned – individuals who God surprised. And though their responses range from laughing in disbelief to running and hiding, God ultimately demonstrates His absolute sovereignty throughout each of their stories. Whether He must send someone to the belly of a fish or strike them blind to open the eyes of their hearts, God in His providence shows us that He can surprise us in the very best way. In today's post, we invite you to reflect upon these stories of God's providential surprises from the Bible.
Paul
Paul was the last person anyone would have expected to convert to Christianity. As a zealous Jewish scholar, he viewed the early Church as a force to be stopped, persecuting countless Christians – including the first martyr for Christ, Stephen. One day, Saul was "breathing murderous threats against the disciples of the Lord," and decided to go down to Damascus to see if he could find incriminating evidence to arrest the Christians there (Acts 9). But God had other plans for him: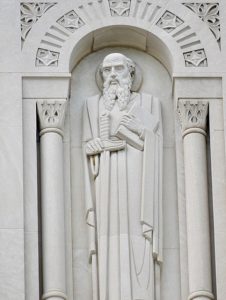 "On his journey, as he was nearing Damascus, a light from the sky suddenly flashed around him. He fell to the ground and heard a voice saying to him, 'Saul, Saul, why are you persecuting me?' He said, 'Who are you, sir?' The reply came, 'I am Jesus, whom you are persecuting. Now get up and go into the city and you will be told what you must do.' The men who were traveling with him stood speechless, for they heard the voice but could see no one. Saul got up from the ground, but when he opened his eyes he could see nothing; so they led him by the hand and brought him to Damascus. For three days he was unable to see, and he neither ate nor drank." – Acts 9:3-9
After this incident, God spoke to a believer named Ananias, asking him to find Saul, lay hands on him, and restore his sight. Ananias was reluctant to do so at first, as he knew Saul's history of persecuting Christians. However, at God's command, he restored Saul's sight and baptized him. Saul then began proclaiming the Gospel in Damascus and beyond, inaugurating a life of dedicated ministry.
Paul would go on to significantly mold the Mediterranean's early Christian communities, traveling and writing countless letters of spiritual guidance and insight, emphasizing that the Gospel was for Gentiles and Jews alike. He is thought to be the author of 13 books in the New Testament – more than any other biblical writer. Paul's radical transformation from chief persecutor to ardent missionary demonstrates the extraordinary redemptive power of the Gospel.
Jonah
Jonah was a Hebrew prophet who lived under the reign of Jeroboam II. Though the Book of Jonah doesn't give details of what his life was like prior to God's appearance to him, during this time, the city of Nineveh was part of Assyria, a violent pagan nation, known for torturing its enemies.
So when the Lord came to Jonah asking him to warn the Ninevites of His impending judgement upon them, naturally, Jonah did not favor the idea. Rather than go to that depraved place, he jumped on a ship headed to Tarshish – precisely the opposite direction.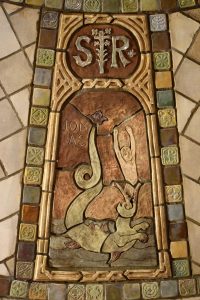 Jonah's plans were soon foiled, however; a massive storm came upon the ship, and when Jonah confessed to the crew that he was running from the Lord, they tossed him overboard. Instead of allowing Jonah to drown, the Lord in his mercy sent a giant fish to swallow him. For three days, Jonah remained trapped in the belly of the fish, where he prayed to the Lord. The fish then spat him onto the land, and Jonah traveled to Nineveh as God had commanded. There, Jonah proclaimed that the city would be overthrown. To his surprise, the people of Nineveh repented, and God relented from His judgement.
Jonah found this repentance and reprieve deeply upsetting – Jonah 4:2-4 describes:
"He prayed to the Lord, 'O Lord, is this not what I said while I was still in my own country? This is why I fled at first toward Tarshish. I knew that you are a gracious and merciful God, slow to anger, abounding in kindness, repenting of punishment. So now, Lord, please take my life from me; for it is better for me to die than to live.' But the Lord asked, 'Are you right to be angry?'"
Jonah then marched east of the city and sat and waited for it to be destroyed. The Lord sent a plant to bring him shade, but then killed it the next day. When Jonah responded again in anger, the Lord reprimanded him:
"But God said to Jonah, 'Do you have a right to be angry over the gourd plant?' Jonah answered, 'I have a right to be angry—angry enough to die.' Then the Lord said, 'You are concerned over the gourd plant which cost you no effort and which you did not grow; it came up in one night and in one night it perished. And should I not be concerned over the great city of Nineveh, in which there are more than a hundred and twenty thousand persons who cannot know their right hand from their left, not to mention all the animals?'" – Jonah 4:9-11
Jonah's story ultimately displays God's sovereign mercy. Although Jonah was an unwilling preacher, he could not thwart God's plan to bring the Ninevites to repentance and save them from destruction. No matter where Jonah tried to run, God still used him to proclaim the truth. Jonah reminds us that no matter what plans we make for our own lives, God will put us on the path He intended to achieve His divine purpose.
Zechariah and Elizabeth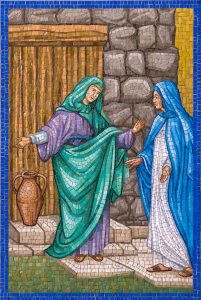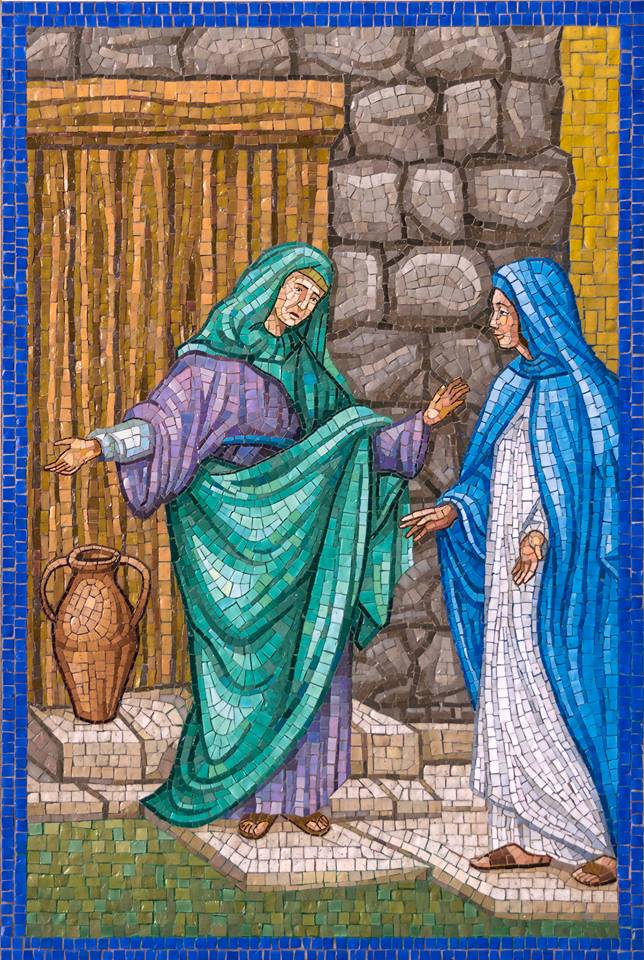 Zechariah and Elizabeth lived during the reign of King Herod, and even as they grew advanced in age, for years, they had no children. Zechariah served as a priest, and both he and Elizabeth were righteous and upright before God.
One day, when Zechariah was chosen to enter the sanctuary of the temple to burn incense before the Lord, an angel of the Lord appeared to him, and told him that his prayer had been heard: he and Elizabeth would have a child, and they would name him John. Zechariah replied in disbelief, unable to understand how he and his wife could have a child in their old age – and for his doubt, the angel made him mute.
A few months later, Elizabeth gave birth to a son. When they brought him to be circumcised at eight days old, her neighbors and relatives tried to convince her to name him after his father, but Elizabeth responded that he would be called John. They asked Zechariah what they wished for the child to be called, and he wrote on a tablet that he should, in fact, be called John. Instantly he recovered his ability to speak and praised God. All their neighbors were amazed and said that the child must be destined for great things, because the hand of the Lord was upon him. As foretold, John, Jesus' cousin, went on to play a significant role in Jesus' ministry, as "John the Baptist" and one of Jesus' close disciples.
Elizabeth and Zechariah provide contrasting examples of how we can respond to God's surprises – and what kind of consequences will follow. While Elizabeth simply responded in joy, Zechariah disbelieved – and for that, he was struck mute. Despite his lack of faith, God's plan was ultimately carried out: their son was born, and God eventually used him greatly in the ministry of Christ.
Abraham and Sarah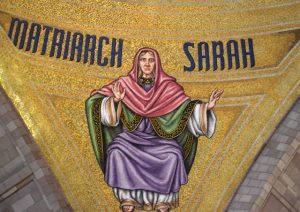 Like Elizabeth and Zechariah, Abraham and Sarah struggled to conceive children. Rather than wait on the Lord, however, they decided to take matters into their own hands. Sarah brought her slave woman, Hagar, to Abraham so that she could have a child for them, and though Hagar conceived, the arrangement would ultimately lead to strife and turmoil. When the child was born, the friction between Hagar and Sarah was so severe that Hagar fled into the wilderness for a time before an angel of the Lord prompted her to return.
Years later, when Abraham was 99 years old, God appeared to him. He promised that Sarah would bear a child, and one day their descendants would number as many as the stars. When Sarah learned of the promise, she laughed, disbelieving that a woman of her age could bear a child. Yet, a year later, Sarah gave birth to Isaac.
"Sarah then said, 'God has given me cause to laugh, and all who hear of it will laugh with me. Who would ever have told Abraham,' she added, 'that Sarah would nurse children! Yet I have borne him a son in his old age.'" – Genesis 21:6-7
Sarah and Abraham's story reminds us to never stop waiting on the Lord. Though God had made them a promise, they wavered in their trust that He would fulfill it. Rather than realizing that, as the angel once told Mary, "nothing is impossible for God," they gave up hope and tried to make His promise happen in their own strength. Yet even despite their unfaithfulness, God ultimately blessed them with the son they so desperately longed for. Their story is a testimony of God's enduring faithfulness even when we doubt His goodness.