Tour
Take a Tour of the National Shrine
Learn about the Shrine's history, architecture, and ecclesiastical art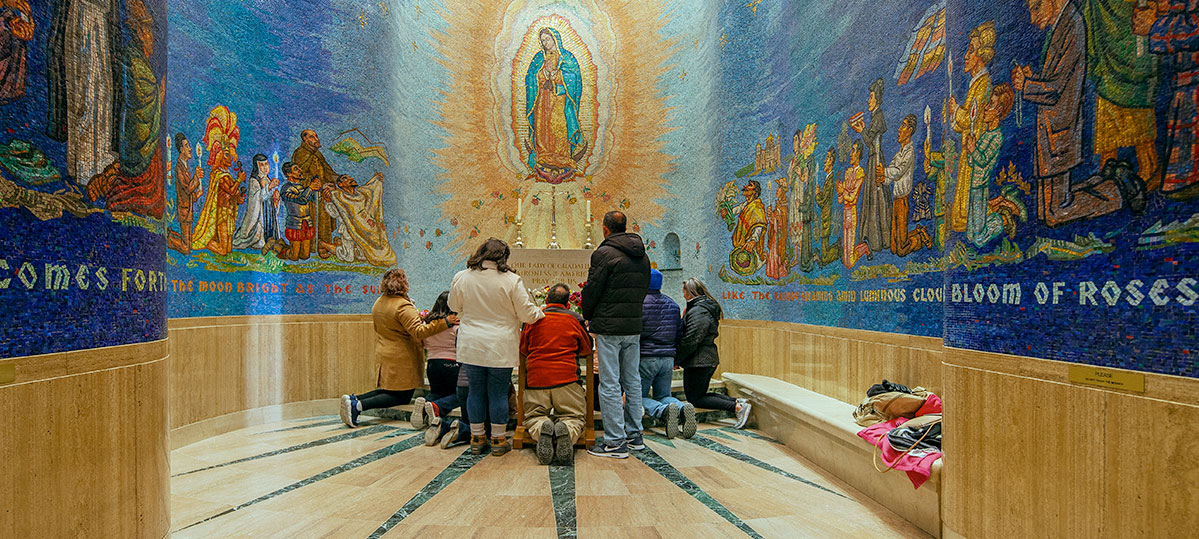 If you desire to tour the Shrine, we offer guided tours that last just under one hour. The tours include visits to chapels on both levels, and include information about the background of the Shrine, the architecture, and the ecclesiastical artwork. View the magnificent mosaics ornamenting the chapels and the domes in the Great Upper Church, as well as several majestic sculptures depicting Jesus Christ, Mary the Mother of God, and many saints.
Tours for School, Parish, Organization or Pilgrimage Groups between 15 and 150 People
Sign up for tours by clicking on the request form and indicating your interests. You will have the opportunity to select your tour time and date when you open the tour request form. Simply answer the questions noting your interest.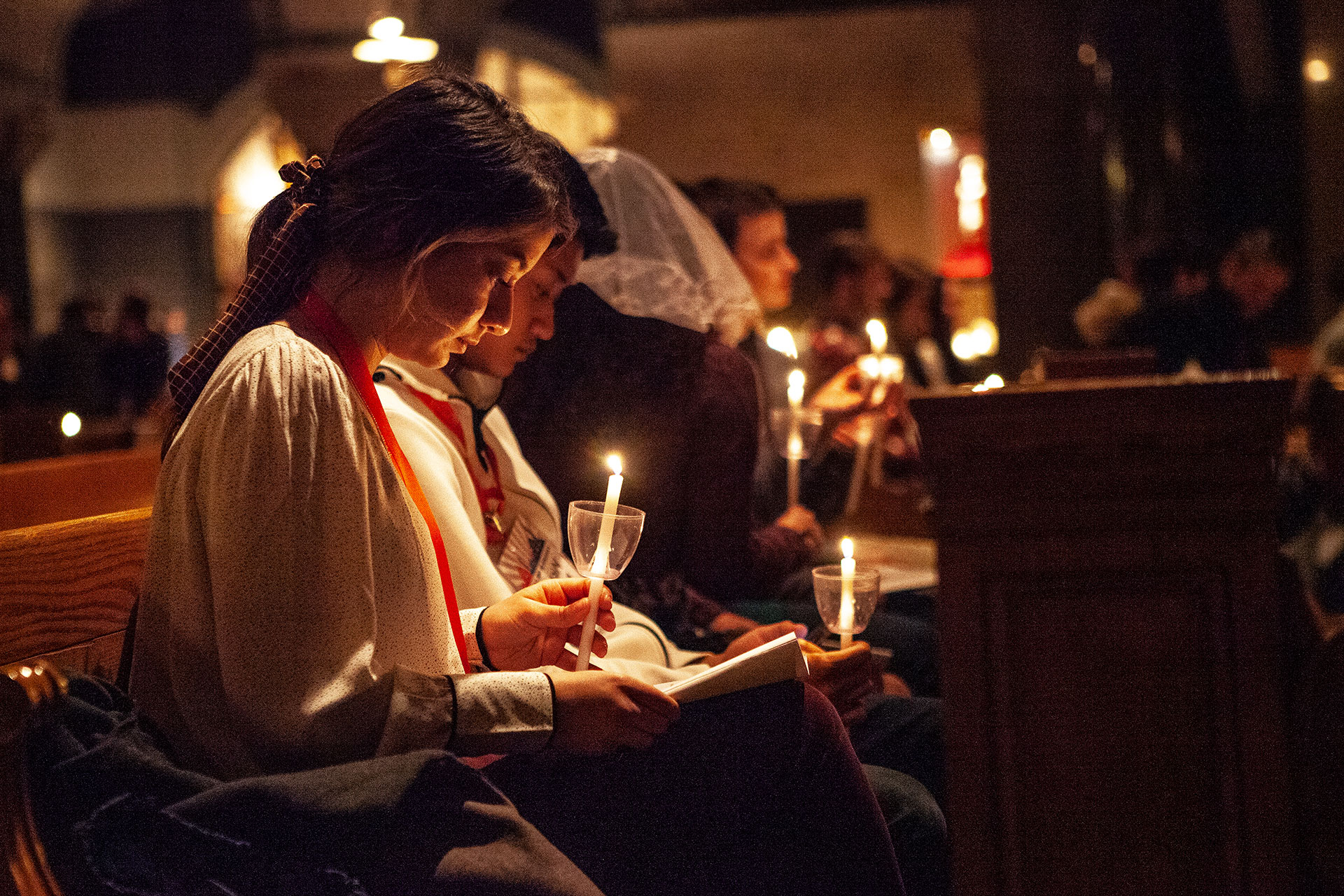 Tours for Individuals or Groups from 1-15
Individuals and small groups are welcome to attend Mass, dine in the Cafeteria, and visit the Shrine Shops. No reservations are required. Regularly scheduled guided tours for groups up to 15 people are free of charge and require no advance reservations. Audio tours are also available and free of charge.
Monday – Saturday: 9:00 a.m., 10 a.m., 11 a.m.
1:00 p.m., 2 p.m., 3:00 p.m.
Sundays: 1:30 p.m., 2:30 p.m., 3:30 p.m.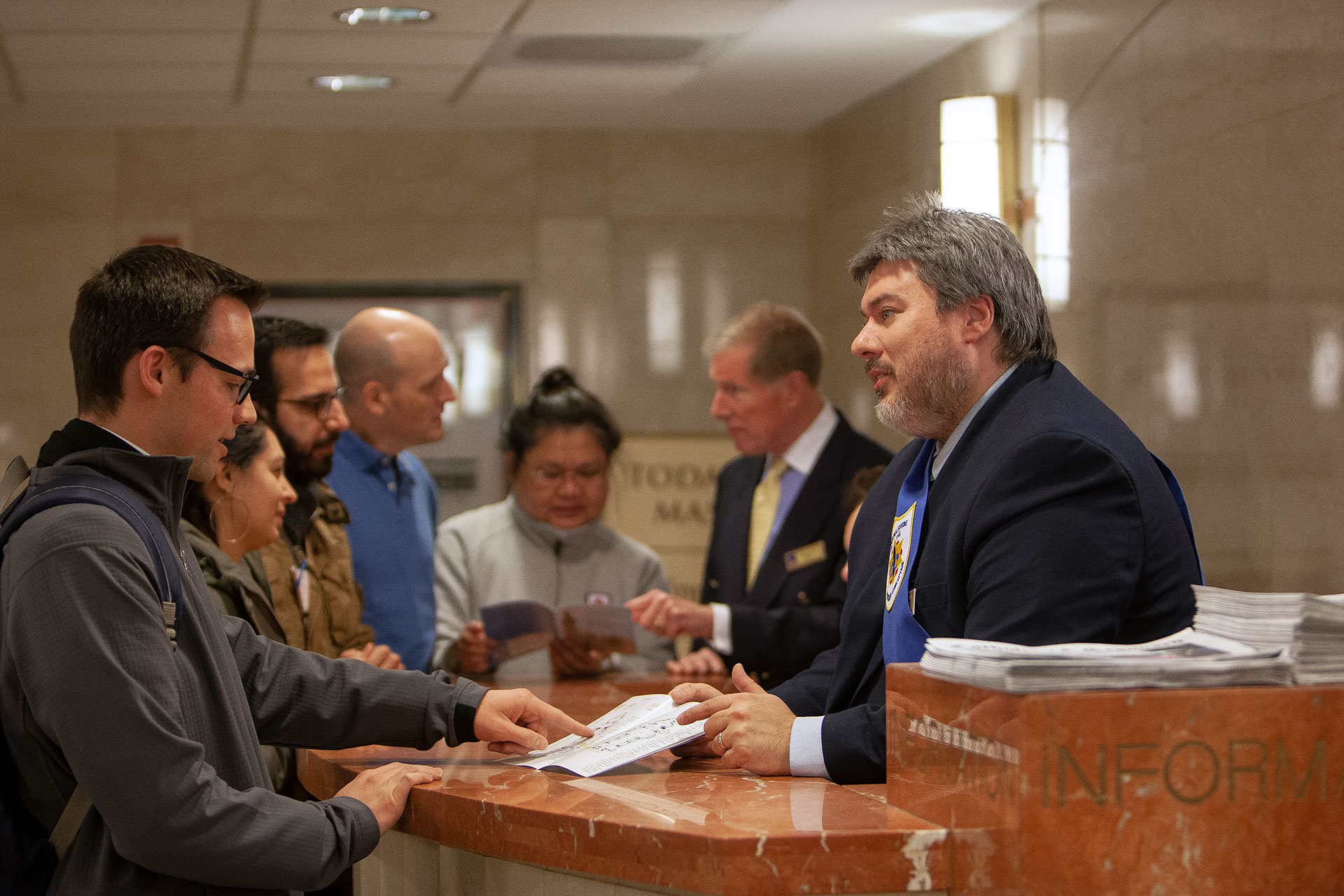 Audio Tours
Audio tours of the Basilica are available free of charge at the East Information Desk on the Lower Level next to the Shrine Gift Shop. Engaging and informative, the audio tours are offered in a variety of languages, including English, Spanish, Mandarin Chinese, and Italian.
Take a Virtual Tour of the National Shrine
Journey through the Basilica's Great Upper Church, Crypt Church, Memorial Hall, and Chapels in this self-guided 360° virtual tour.