Tour
Take a Tour of the National Shrine
Learn about the Shrine's history, architecture, and ecclesiastical art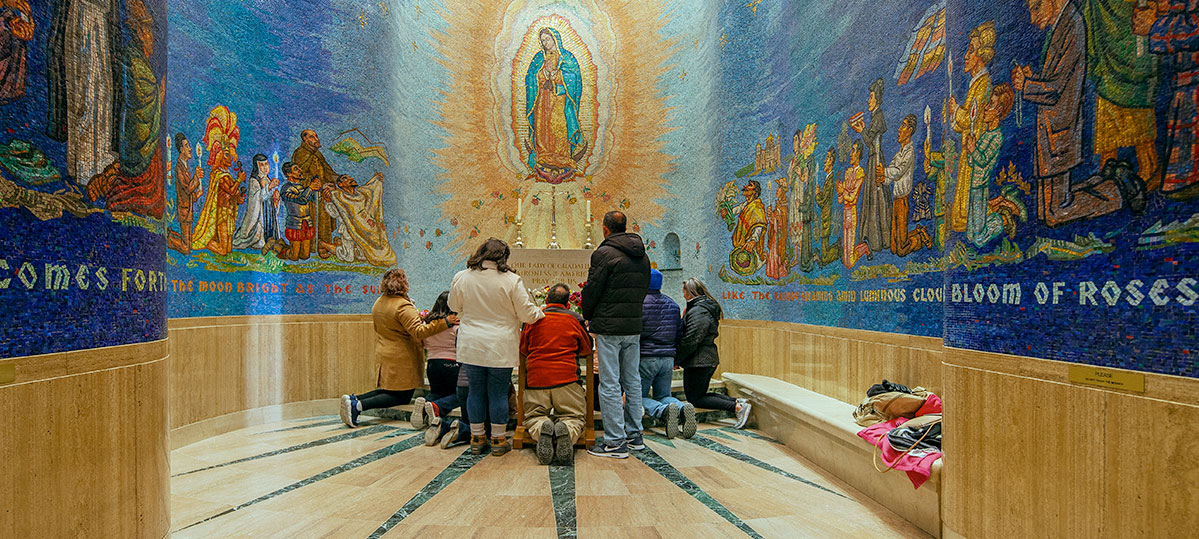 If you desire to tour the National Shrine, we offer guided tours that last just under one hour. The tours include visits to chapels on the Crypt Level and the Great Upper Church and provides information about the history of the Shrine, the architecture, and the ecclesiastical artwork. View the magnificent mosaics ornamenting the chapels and the domes in the Great Upper Church, as well as several majestic sculptures depicting Our Lord, the Blessed Mother, and many saints.
Tours for School, Parish, Organization or Pilgrimage Groups
Sign up for tours by clicking the link below and choosing your preferred date and time. If none of the available times work for your schedule, please click here to contact Visitor Services. If you would like to include other activities during your Shrine visit, such as attendance at Shrine Masses, Private Prayer, Private Mass with your own Priest, etc. please contact Visitor Services.
Tours are available by reservation only. A maximum of 30 people are allowed per tour group. If no docent is available for your requested date and time, you will be advised of alternate available dates and times. Audio tours are not available until further notice.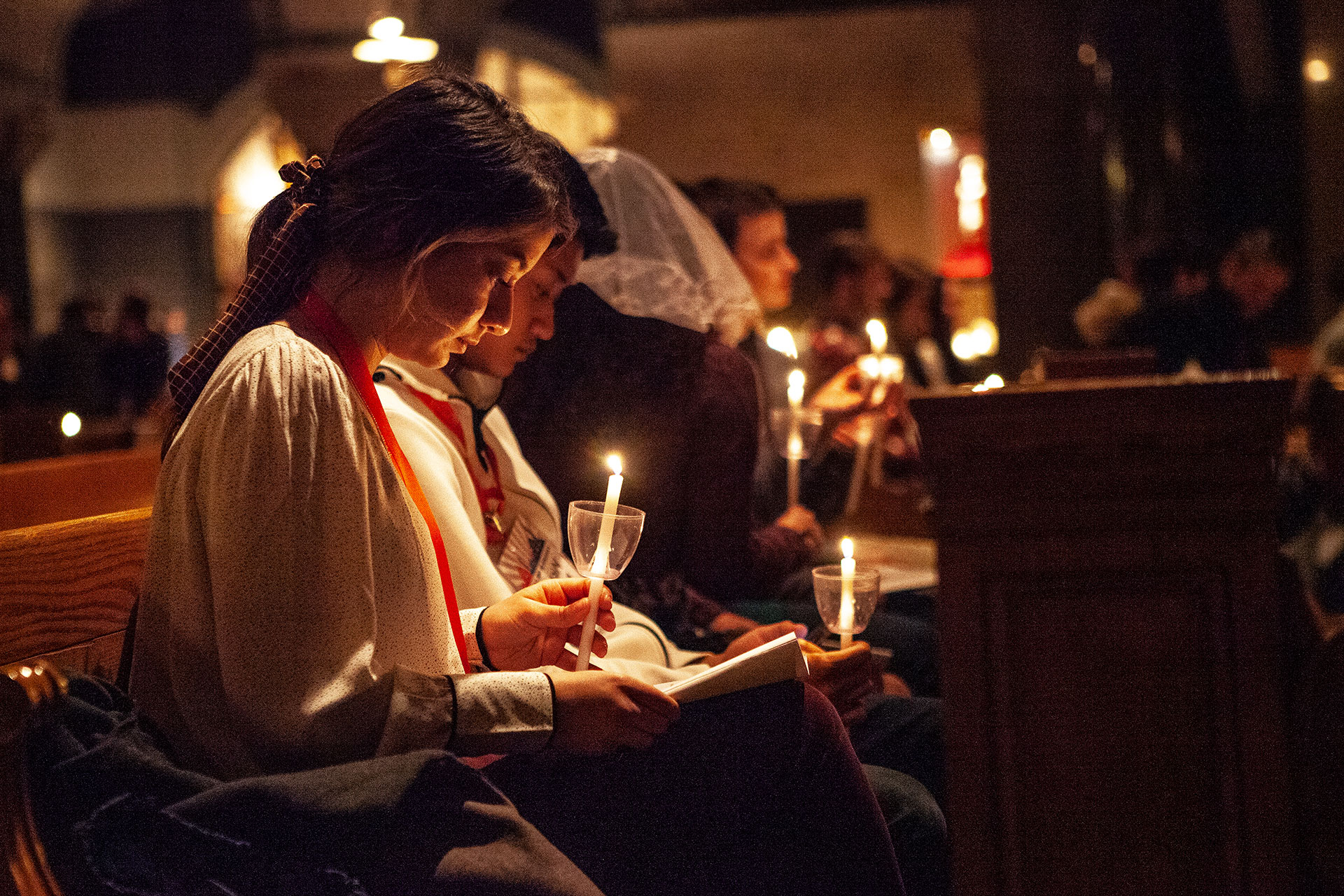 Tours for Individuals or Groups from 1-30
Individuals and small groups are welcome to attend Mass and visit the Shrine Shops. Reservations are required for guided tours.
Monday – Saturday: 9:00 a.m., 10:00 a.m., 11:00 a.m., 1:00 p.m., 2:00 p.m., 3:00 p.m.
No guided tours on Sundays.
Take a Virtual Tour of the National Shrine
Journey through the Basilica's Great Upper Church, Crypt Church, Memorial Hall, and Chapels in this self-guided 360° virtual tour.