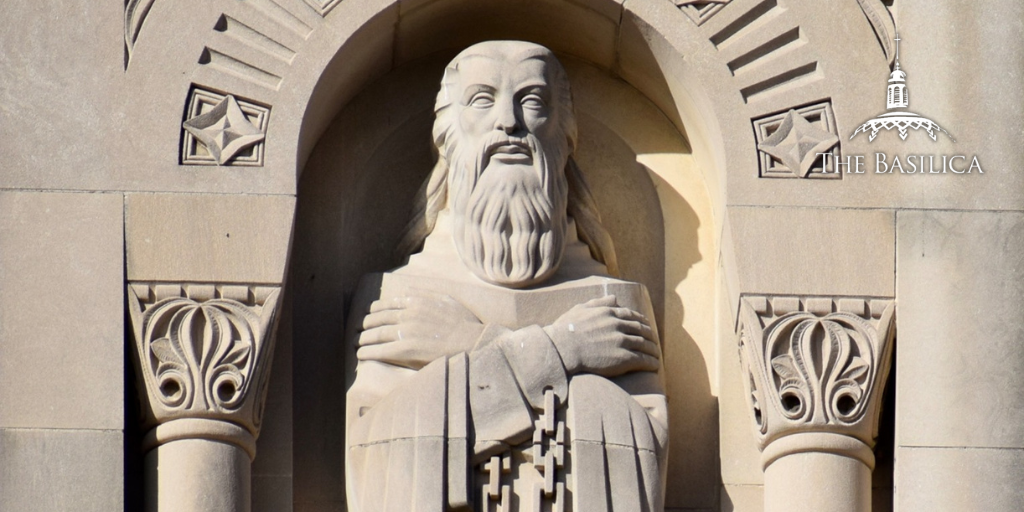 Did you know that St. Ignatius of Antioch is believed to be the first person to refer to the Church as "Catholic"? A zealous defender of the faith, St. Ignatius emphasized the importance of the unity of the Church throughout his lifetime with unflagging dedication. As we celebrate his feast on October 17, we invite you to learn more about his life, legacy, and where you can find him in the Basilica.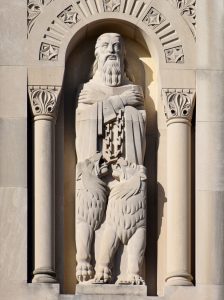 Life as Bishop
Also known as Theophorus, or "Bearer of God," St. Ignatius was born in Syria in the first century. In 70 A.D., he became the third Bishop of Antioch, which was one of "three great metropolises of the Roman Empire," at the time. Found in the area now considered Turkey, Antioch also served as a hub for the early Christian community.
St. Ignatius guided the Church throughout the reigns of multiple emperors, including Domitian, Nerva, and Trajan. When Domitian, who was the first emperor to claim deity, demanded to be called "Lord and God," Ignatius encouraged the members of the Church to hold fast in refraining from this blasphemous worship. The penalty for such defiance was death.
It wasn't until the reign of Trajan, however, that the government prosecuted Ignatius for his refusal to join the pagan rites of the state. Convicted for his Christian faith and sentenced to death, Ignatius was sent on a long march to Rome with a group of brutal guards ever near. Yet even as he marched to his execution, Ignatius labored tirelessly to exhort the Church, writing letters to the churches at Ephesus, Magnesia, Tralli, Rome, Philadelphia, and Smyrna along the way.
Ignatius' Desire for Unity
Above all else, St. Ignatius' writings and remarks are infused with an overwhelming desire for unity within the Church as well as for his own union with Christ in eternity. His letters are distinctive in Church history for including the "first surviving written description of the Church as 'Catholic,' from the Greek word indicating both universality and fullness."
His desire to be united with Christ was so profound that even as he faced death, he begged the faithful not to inhibit his execution, saying, "All the pleasures of the world, and all the kingdoms of this earth, shall profit me nothing. It is better for me to die on behalf of Jesus Christ, than to reign over all the ends of the earth."
Once in Rome, he was thrown to the lions in the Flavian Amphitheater and died in 107. You can find him portrayed in the Basilica in the Eastern Façade.
Sources:
Butler's Lives of Saints, ed. Bernard Bangley
"St. Ignatius of Antioch," Catholic News Agency.
"Saint Ignatius of Antioch," Franciscan Media.
Speech of Pope Benedict XVI given on March 14, 2007, the Vatican.