Devotional Books
Devotional books from the National Shrine
As people of faith, Catholics often practice the tradition of prayerfully reading and meditating on sacred scripture to gain knowledge and grow in love of God. To assist you in your spiritual reading, the following books and devotional aids are available from the National Shrine.
Exclusive to the National Shrine, The Holy Rosary is a prayer guide featuring quotes from Sacred Scripture and meditations for each mystery of the Rosary.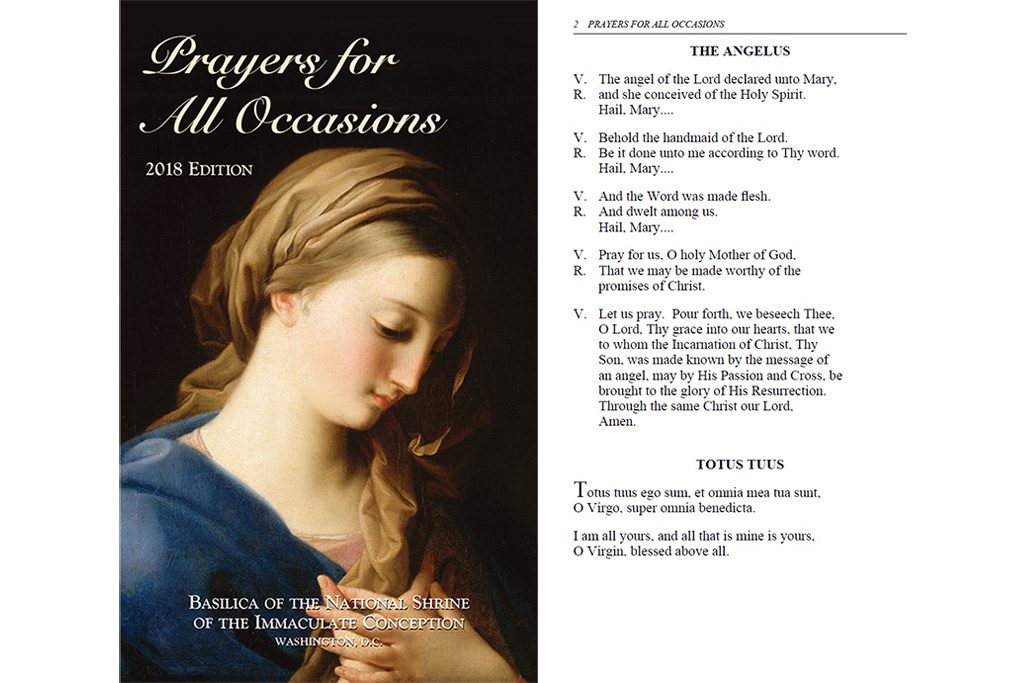 Prayers for all Occasions includes traditional prayers, some of which you may already know by heart, and others reminiscent of devotions we learned as children.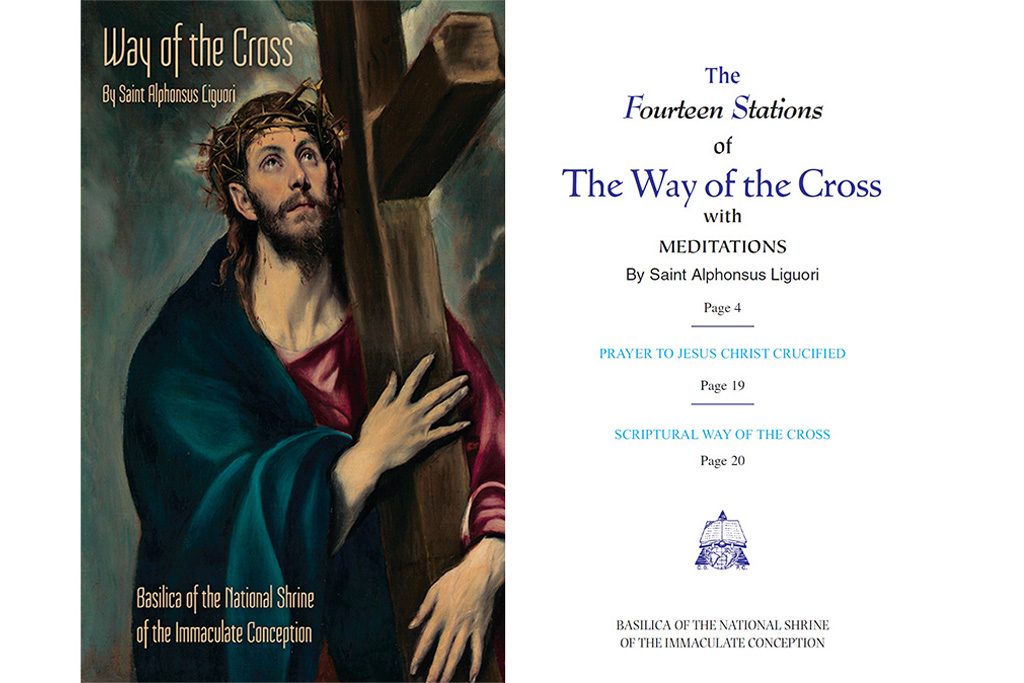 The Way of the Cross booklet includes all fourteen stations of the cross each accompanied by a fine art image and the meditations of Saint Alphonsus Liguori.