Mass Schedules
Livestreaming Sundays at 12:00 pm ET
Sunday Masses
Morning:
7:30 a.m., 9:00 a.m., and 10:30 a.m.
Afternoon:
12:00 noon, 2:30 p.m. (en español), and 4:30 p.m.
Daily Masses (Monday-Saturday)
Morning:
7:00 a.m. and 8:00 a.m.
Afternoon:
12:10 p.m. and 5:15 p.m.
Vigil Mass (Saturday):
4:30 p.m.
Holy Days of Obligation Masses
Mass times vary. Please see individual event pages.
Confession Schedules
Sunday
10:00 a.m. to 12:00 p.m. (Noon)
1:15 p.m. to 2:15 p.m. (En Espanol)
2:30 p.m. to 4:30 p.m.
Monday through Saturday
9:00 a.m. to 12:00 p.m. (Noon)
3:00 p.m. to 5:00 p.m.
No Confessions on:
Easter Sunday, Thanksgiving, Christmas Day, and New Year's Day

CANCELLED – Lenten Retreat – "Come to me, all you who labor and are burdened, and I will give you rest."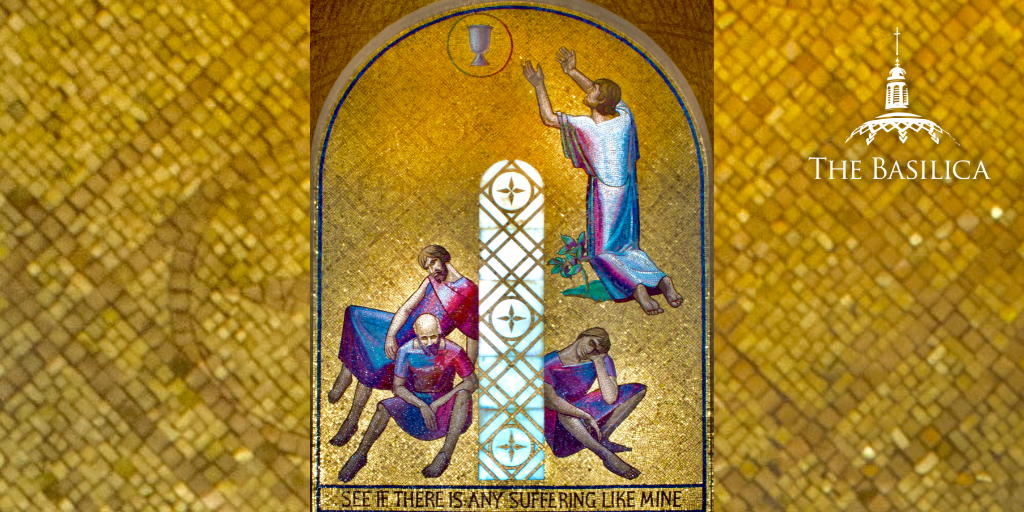 Due to unforeseen circumstances, this retreat has been cancelled. We apologize for the inconvenience and look forward to welcoming you for other Lenten Devotions at the National Shrine: www.nationalshrine.org/lent.
The season of Lent is a time to reflect on the solemnity of the Lord's sacrifice and prepare our hearts for the celebration of Easter. During this Lenten season, the Basilica will host two separate Lenten retreats.
Father John Paul Mary Zeller, MFVA, Employee Chaplain at the Eternal Word Television Network, will offer a series of retreats on March 21, March 22, and March 23. The retreat will begin with 5:15 p.m. Mass in the Crypt Church, followed by a reflection. The retreat is open to the public and no tickets or reservations are required.
Fr. John Paul Mary Zeller, MFVA is a member of the Franciscan Missionaries of the Eternal Word, a religious community of men, founded by the late Mother Mary Angelica, PCPA. The MFVA's were founded in 1987 by Mother Mary Angelica to preach and teach the Catholic Faith through the modern means of social communication, television, radio, internet and printed word, as well as leading retreats and attending to the spiritual and sacramental needs of the Poor Clares of Perpetual Adoration. Fr. John Paul was ordained to the Sacred Priesthood of Jesus Christ by His Excellency Robert J. Baker on June 22, 2013, in the Cathedral of St. Paul in the Diocese of Birmingham in Alabama. His current assignment is at the Eternal Word Television Network as the Employee Chaplain as well as Assistant Vocations Director. On Ash Wednesday, February 10, 2016, Father John Paul Mary was commissioned by His Holiness Pope Francis, a Missionary of Mercy during the Extraordinary Jubilee Year of Mercy. He received a special mandate to preach and to teach about the Sacrament of Penance and Reconciliation, Forgiveness, the Mercy of God and in Pope Francis own words— "the closeness of God." Pope Francis reminded each of the Missionaries of Mercy that it is Christ who welcomes, it is Christ who listens and it is Christ who forgives in the Confessional.
Related Events