Mass from America's Catholic Church
Mass from America's Catholic Church
The next livestream will begin Sunday, July 19 at 12:00 p.m. ET
Please note, devotions will not be livestreamed following the 12 pm Mass in order to accommodate the celebration and livestream of Mass in Spanish from the Great Upper Church at 2:30 pm ET.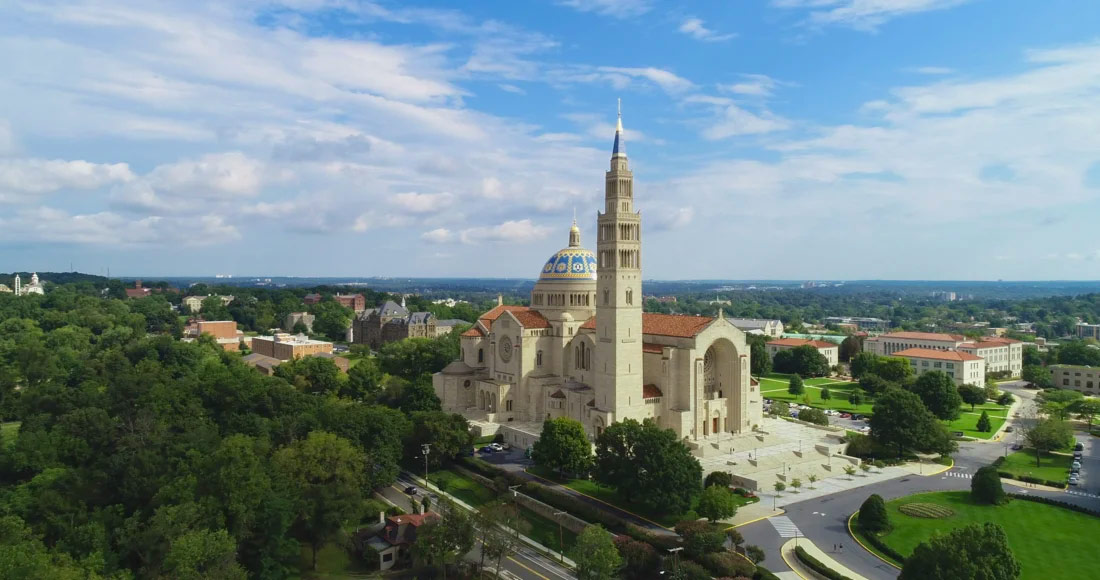 Catholics across America and beyond can experience the liturgy and hear the Gospel every Sunday.
As millions of people all over the world are affected by the COVID-19 pandemic, it is more important than ever to seek God's protection and the intercession of the Blessed Virgin Mary. As America's Catholic Church, our doors remain open 365 days a year for those seeking prayer and pilgrimage. Yet, we know that during this time many of you cannot attend Mass at your local parishes due to illness, curfew or quarantine. While there is no substitute for attending the Holy Sacrifice of the Mass in person and receiving the Blessed Sacrament, we at Mary's Shrine want to ensure that you have access to the Mass and the Gospel every Sunday, especially during Lent. In light of these events, even our Holy Father Pope Francis is conducting "virtual audiences" during this time. Following his example, we have decided to bring the Mass at America's Catholic Church into the homes of all Americans.
By livestreaming the Mass, we are ensuring that Catholics throughout the country can experience the liturgy and hear the Gospel every Sunday while the coronavirus continues to affect our communities. In addition, even if local or government authorities force us to close to the public, we will continue to celebrate the Mass during Holy Week and livestream it here so the faithful will be able to participate in the most sacred liturgies of the Church year.
Thank you for joining us for the celebration of the Mass and thank you for your support of the ministry of Mary's Shrine – America's Catholic Church. Please share this Mass with your family and friends who are homebound or otherwise confined during this time. Our prayers for peace and healing are with every person who is being affected by this illness.