Mass Schedules
Livestreaming Sundays at 12:00 pm ET
Sunday Masses
Morning:
7:30 a.m., 9:00 a.m., and 10:30 a.m.
Afternoon:
12:00 noon, 2:30 p.m. (en español), and 4:30 p.m.
Daily Masses (Monday-Saturday)
Morning:
7:00 a.m. and 8:00 a.m.
Afternoon:
12:10 p.m. and 5:15 p.m.
Vigil Mass (Saturday):
4:30 p.m.
Holy Days of Obligation Masses
Mass times vary. Please see individual event pages.
Confession Schedules
Sunday
10:00 a.m. to 12:00 p.m. (Noon)
1:15 p.m. to 2:15 p.m. (En Espanol)
2:30 p.m. to 4:30 p.m.
Monday through Saturday
9:00 a.m. to 12:00 p.m. (Noon)
3:00 p.m. to 5:00 p.m.
No Confessions on:
Easter Sunday, Thanksgiving, Christmas Day, and New Year's Day

Annual Maritime Day Mass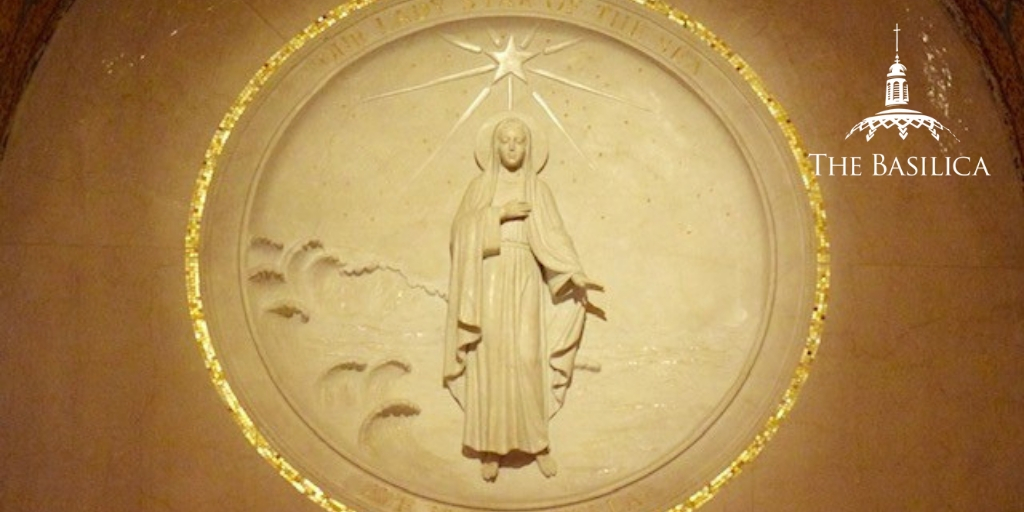 The Basilica of the National Shrine of the Immaculate Conception invites the faithful to attend the Annual Maritime Day Mass on Saturday, May 18th in the Crypt Church. The Most Reverend Brendan Cahill, Bishop of the Diocese of Victoria, Texas and Promoter of the Apostleship of the Sea (AOS) will be the celebrant and homilist. There are more than 100 AOS chaplains, maritime deacons and lay ecclesial serving in more than 50 ports. These chaplains serve in ministry to seafarers, fisher men and women, their families, and all who work or travel on the seas.
Related Events