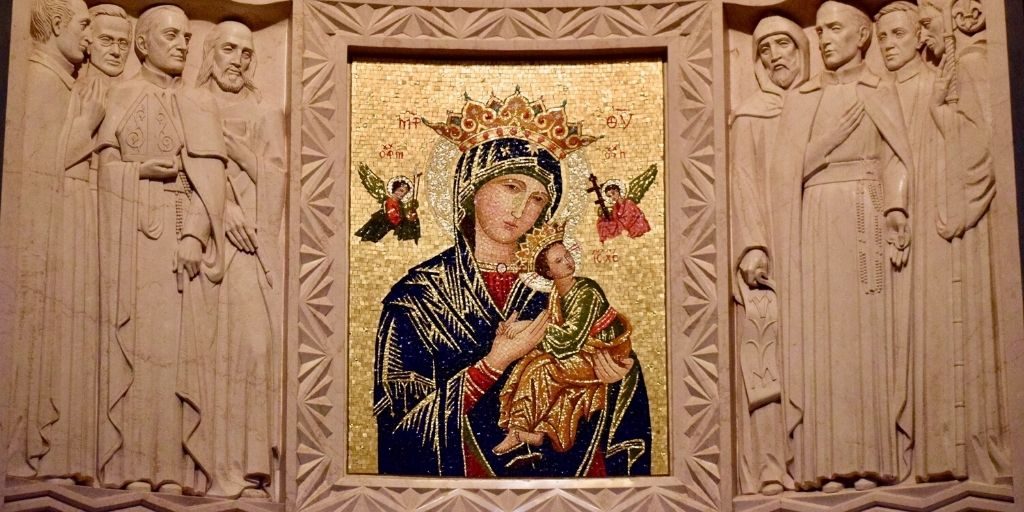 On August 20, we celebrate the Memorial of Saint Bernard of Clairvaux, Doctor and Abbot of the Church. One of the most influential religious thinkers of his time, his commitment to contemplation and the primacy of Scripture serves as an example to the faithful today.
Early Life
Bernard of Clairvaux was born into a noble family in Dijon, France in 1090. At age 22, he left home to join the Cistercian monastery, taking 31 companions with him—including four of his brothers and his uncle. As the monastery had not recruited new members in many years, they were overjoyed at their arrival. In the years that followed, his father and other brother also joined their ranks, and his sister also pursued the religious life at his prompting.
Just a few years after becoming a monk, Bernard was appointed to establish a new monastery at Clairvaux in 1115. Within five years, the members of the monastery at Clairvaux had increased to 130! Though the oversight of so many men was no doubt a daunting task, Bernard thrived in his position. Thanks to Bernard's leadership, the monks at Clairvaux created over 68 Cistercian monasteries during his lifetime.
"A Medieval Celebrity"
In 1130, Bernard journeyed across Europe to campaign for Pope Innocent II, whose election was disputed. Following the acceptance of Innocent II as pope, authority figures both inside and outside the Church went to Bernard for counsel. When he began preaching to students in Paris a decade later, he dove into the great religious and intellectual debates of his era, gaining influence and notoriety throughout Western Europe.
His exemplary oratory and writing skills, as well as his formidable knowledge of Scripture, no doubt contributed to his fame. Bernard decried prominent public leaders' poor judgement and animus with alacrity, and even helped avert a political crisis by writing a treaty which resolved a dispute between the Duke of Lorraine and the town of Metz.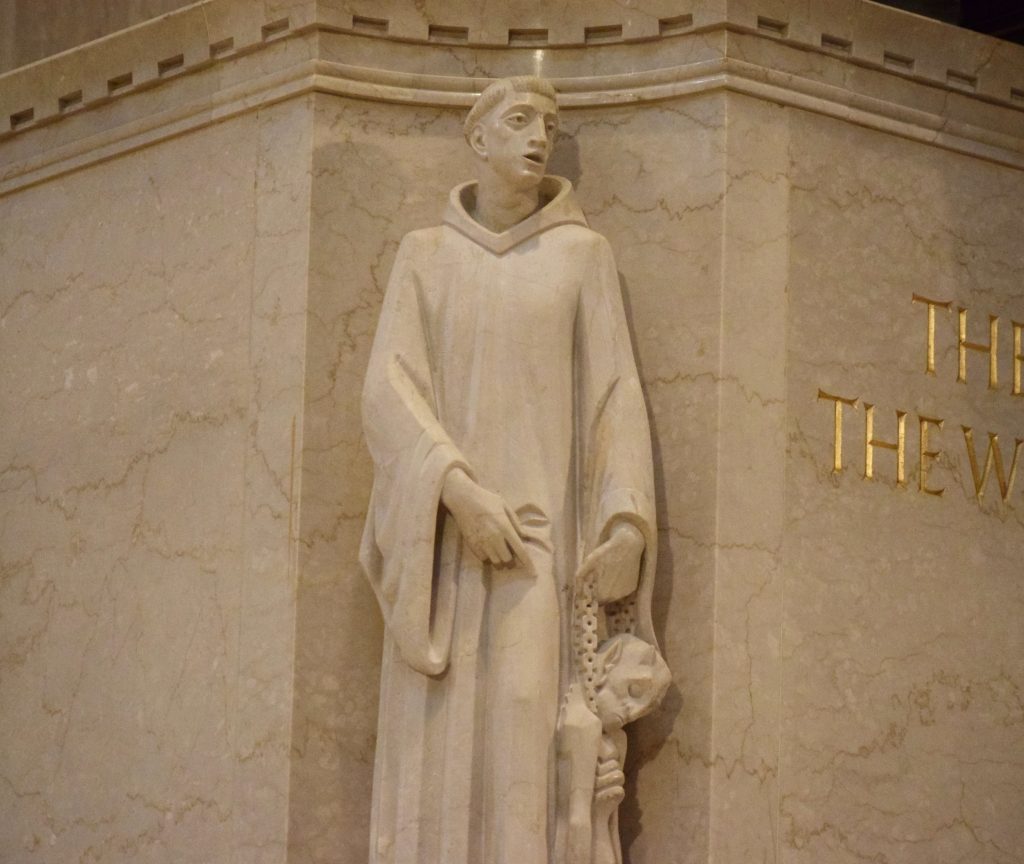 St. Bernard's Prolific Career
In addition to his active public presence, Bernard's interior life was filled with a deep mysticism, a subject on which he penned numerous works. Bernard's writing is colored by a spectrum of moods, at times strict and forceful, at others compassionate and encouraging.
Over the course of his prolific career he wrote over three hundred sermons, a multitude of letters, and various reflections on Scripture. It is no wonder this man of God has been dubbed "one of the most influential individuals in his century" by historian Dr. Tom Cowan.
The Legacy of St. Bernard
Perhaps St. Bernard's greatest contribution was his unmatched clarity in discerning the truths of the faith. As Pope Benedict XVI has noted:
The riches and merits of his theology do not lie in having taken new paths, but rather in being able to propose the truths of the faith in a style so clear and incisive that it fascinated those listening and prepared their souls for recollection and prayer. In every one of his writings, one senses the echo of a rich interior experience, which he succeeded in communicating to others with a surprising capacity for persuasion.

For him, love is the greatest strength of the spiritual life. God, who is love, creates man out of love and out of love redeems him. The salvation of all human beings, mortally wounded by original sin and burdened by personal sins, consists in being firmly attached to divine love which was fully revealed to us in Christ Crucified and Risen.
Where to Find St. Bernard in the Basilica
St. Bernard is portrayed in the Basilica in the Mother of Perpetual Help Chapel as well as in the pulpit in Great Upper Church, along with two other saints known for their Marian preaching. As we reflect upon his example of faith, let us remember his commitment to Mary's role in guiding the faithful:
Look to the star of the sea, call upon Mary … in danger, in distress, in doubt, think of Mary, call upon Mary. May her name never be far from your lips, or far from your heart … If you follow her, you will not stray; if you pray to her, you will not despair; if you turn your thoughts to her, you will not err. If she holds you, you will not fall; if she protects you, you need not fear; if she is your guide, you will not tire; if she is gracious to you, you will surely reach your destination.
---
Sources:
Butler's Lives of Saints, ed. Bernard Bangley 
Cowan's The Way of Saints