Mass Schedules
Livestreaming Sundays at 12:00 pm ET
Sunday Masses
Morning:
9:00 a.m.
Afternoon:
12:00 noon, 2:30 p.m. (en español), and 4:30 p.m.
Daily Masses (Monday-Saturday)
Morning:
8:00 a.m.
Afternoon:
12:10 p.m.
Holy Days of Obligation Masses
Mass times vary. Please see individual event pages.
Confession Schedules
Sunday
There will be no Confessions on Sundays until further notice.
Monday through Saturday
9:00 a.m. to 11:00 a.m.
No Confessions on:
Easter Sunday, Thanksgiving, Christmas Day, and New Year's Day

Pre-Christmas Confession Schedule
December 21, 2019 @ 10:00 am

-

December 24, 2019 @ 6:00 pm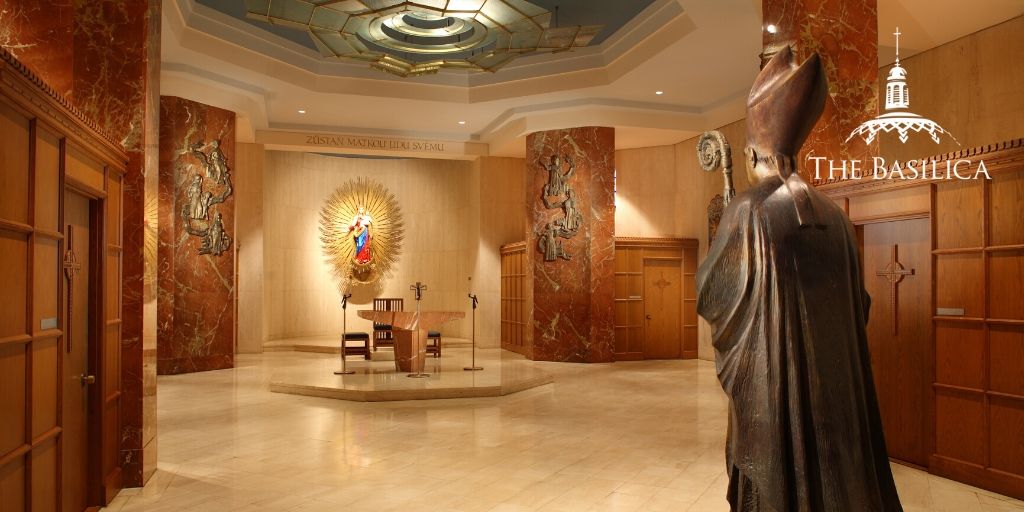 As we anticipate the celebration of the birth of Our Lord Jesus Christ, we invite you to prepare your hearts with the Sacrament of Reconciliation. From Saturday, December 21st – Tuesday, December 24th, the Sacrament of Reconciliation will be made available from
10:00 a.m. – 6:00 p.m. each day.
*Please note that there will be no Confessions scheduled on Christmas Day.
Related Events