Mass Schedules
Sunday Masses
Vigil:
5:15 p.m. (Saturday)
Morning:
7:30, 9:00, 10:30
Afternoon:
12:00 (Solemn Liturgy), 1:30 (en español),
4:30
Daily Masses
Morning:
7:00, 7:30, 8:00, 8:30
Afternoon:
12:10 and 5:15
Holy Days of Obligation Masses
Vigil Mass: 5:15 p.m.
Morning:
7:00, 7:30, 8:00, 8:30, 10:00
Afternoon:
12:00 and 5:15
Confession Schedules
Sunday
10:00a.m. to 12:00p.m.
12:30p.m. to 1:30p.m. (en español)
2:00p.m. to 4:00p.m.
Monday to Saturday
7:45a.m. to 8:15a.m.
10:00a.m. to 12:00p.m.
3:30p.m. to 6:00p.m.
No Confessions on:
Easter Sunday, Thanksgiving, Christmas Day, and New Year's Day

Marian Rosary Congress and Pilgrimage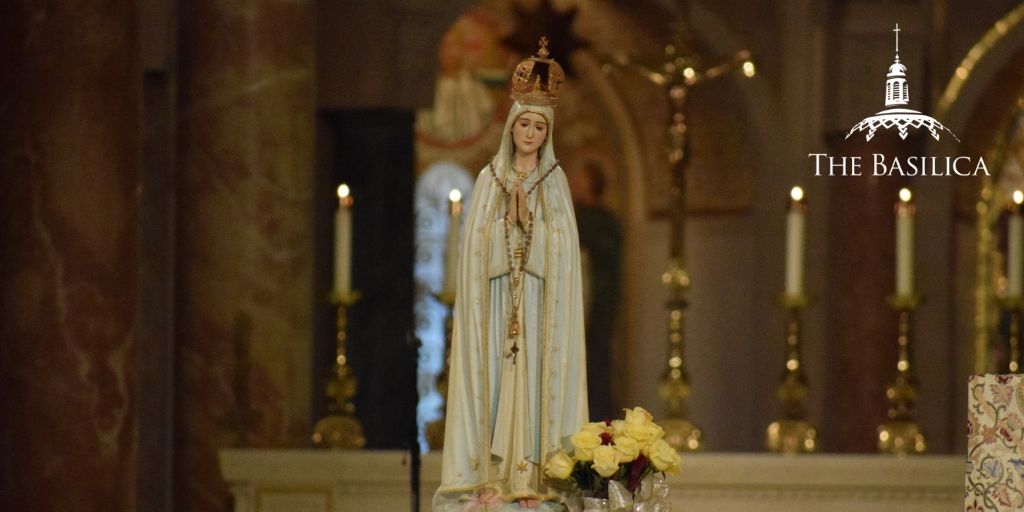 The Basilica of the National Shrine of the Immaculate Conception invites you to join us on Saturday, September 14 for the 3rd Annual Marian Rosary Congress and Pilgrimage. Sponsored by the Jesus Through Mary Ministry, this day of Marian reflection will include a Multilingual Living Rosary, talks given by Fr. Jeb Stuart Donelan and Fr. Joseph Bergida, and will conclude with Holy Mass celebrated by Archbishop Bernadito Auza, Apostolic Nuncio, Permanent Observer of the Holy See to the United Nations and the Organization of American States. The theme of this year's celebration, which is being held on the Feast of the Exultation of the Cross, will be Behold Your Mother. For more information, click here.
Related Events