Mass Schedules
Livestreaming Sundays at 12:00 pm ET
Sunday Masses
Morning:
7:30 a.m., 9:00 a.m., and 10:30 a.m.
Afternoon:
12:00 noon, 2:30 p.m. (en español), and 4:30 p.m.
Daily Masses (Monday-Saturday)
Morning:
7:00 a.m. and 8:00 a.m.
Afternoon:
12:10 p.m. and 5:15 p.m.
Vigil Mass (Saturday):
4:30 p.m.
Holy Days of Obligation Masses
Mass times vary. Please see individual event pages.
Confession Schedules
Sunday
10:00 a.m. to 12:00 p.m. (Noon)
1:15 p.m. to 2:15 p.m. (En Espanol)
2:30 p.m. to 4:30 p.m.
Monday through Saturday
9:00 a.m. to 12:00 p.m. (Noon)
3:00 p.m. to 5:00 p.m.
No Confessions on:
Easter Sunday, Thanksgiving, Christmas Day, and New Year's Day

Lenten Retreat – Eucharistic Revival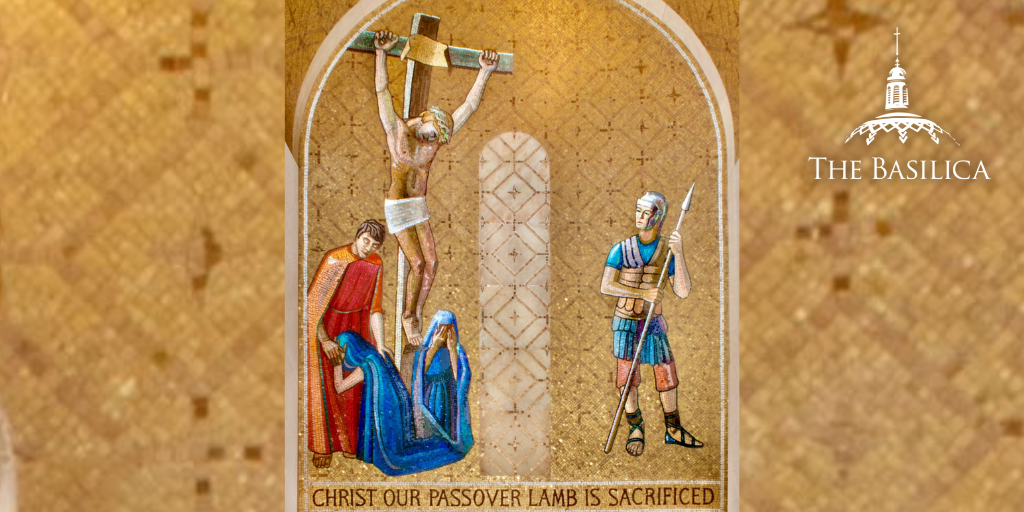 The season of Lent is a time to reflect on the solemnity of the Lord's sacrifice and prepare our hearts for the celebration of Easter. During this Lenten season, the Basilica will host two separate Lenten retreats.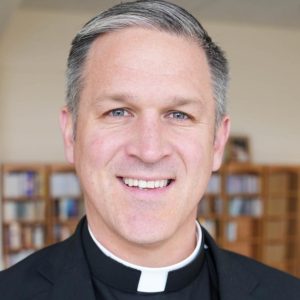 Father Craig Vasek, Specialist in the United States Conference of Catholic Bishops' Secretariat of Evangelization and Catechesis, will offer the first retreat on March 9th. The retreat will begin with 5:15 p.m. Mass in the Crypt Church, followed by a reflection. The retreat is open to the public and no tickets or reservations are required.
Father Craig Vasek (born 1983) was ordained in 2010 as a priest for the Diocese of Crookston. Having grown up on a small farm, he entered seminary formation and graduated in 2006 from Cardinal Muench Seminary and North Dakota State University with a Bachelor degree in Philosophy and Humanities. He studied at the Pontifical North American College in Vatican City, obtaining both a Baccalaureate (2009) and Licentiate (2011) in Sacred Theology from the Pontifical University of Saint Thomas Aquinas in Rome. Upon returning to the Diocese of Crookston, and serving in multiple parishes, Father also obtained a Masters in Psychology (2020) from the Institute for the Psychological Sciences of Divine Mercy University, Arlington, Virginia. Father Vasek spent the past four years serving at the University of Mary in Bismarck, North Dakota as the Chaplain of Athletics and Program Director of the Institute for Virtue in Sport, serving as a faculty member with a dual enrollment in the School of Behavior Sciences as well as the Catholic Studies Program within the School of Arts and Sciences.
Father Vasek has worked extensively as a retreat director for the Missionaries of Charity of Saint Teresa of Calcutta in Europe, Asia, Africa, and North America. He has produced works on the topics of Scripture and the Spiritual Life, hosted an evangelism ministry through a blog and podcast called Evangelical Disciple, and is a host for various shows on Real Presence Radio.
Most recently, Father Vasek has been appointed to the United States Conference of Catholic Bishops as a Specialist for the National Eucharistic Revival, serving on the Committee for Evangelization and Catechesis. He was also appointed as one of 50 National Eucharistic Preachers for the Revival.
Related Events