Mass Schedules
Livestreaming Sundays at 12:00 pm ET
Sunday Masses
Morning:
7:30 a.m., 9:00 a.m., and 10:30 a.m.
Afternoon:
12:00 noon, 2:30 p.m. (en español), and 4:30 p.m.
Daily Masses (Monday-Saturday)
Morning:
7:00 a.m. and 8:00 a.m.
Afternoon:
12:10 p.m. and 5:15 p.m.
Vigil Mass (Saturday):
4:30 p.m.
Holy Days of Obligation Masses
Mass times vary. Please see individual event pages.
Confession Schedules
Sunday
10:00 a.m. to 12:00 p.m. (Noon)
1:15 p.m. to 2:15 p.m. (En Espanol)
2:30 p.m. to 4:30 p.m.
Monday through Saturday
9:00 a.m. to 12:00 p.m. (Noon)
3:00 p.m. to 5:00 p.m.
No Confessions on:
Easter Sunday, Thanksgiving, Christmas Day, and New Year's Day

Lenten Reflection: Hope from Ashes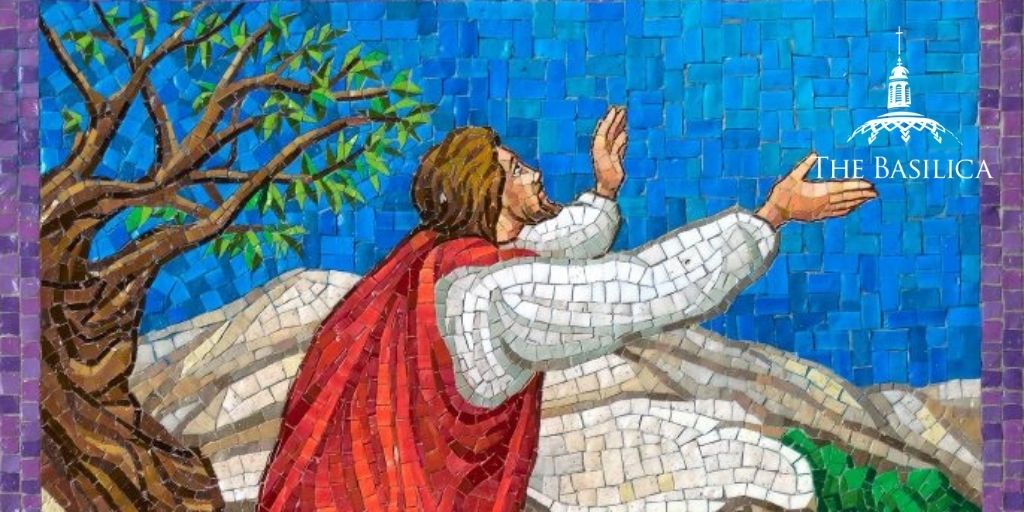 Lent is a time for all of us to examine our hearts, responding in humility and repentance as we consider the magnitude of Christ's sacrifice for us. This time of solemn reflection prepares us to celebrate His resurrection on Easter Sunday.
We invite you to join the Basilica this Lenten season as we host our weekly Lenten Reflection Series. The reflections will premiere on YouTube and Facebook following the 5:15 p.m. Mass.
The first reflection, Hope from Ashes, will premiere on March 10 and be given by Mr. Paul Jarzembowski, United States Conference of Catholic Bishops, Associate Director for the Laity; Secretariat of Laity, Marriage, Family Life and Youth. 
Related Events