Mass Schedules
Livestreaming Sundays at 12:00 pm ET
Sunday Masses
Morning:
7:30 a.m., 9:00 a.m., and 10:30 a.m.
Afternoon:
12:00 noon, 2:30 p.m. (en español), and 4:30 p.m.
Daily Masses (Monday-Saturday)
Morning:
7:00 a.m. and 8:00 a.m.
Afternoon:
12:10 p.m. and 5:15 p.m.
Vigil Mass (Saturday):
4:30 p.m.
Holy Days of Obligation Masses
Mass times vary. Please see individual event pages.
Confession Schedules
Sunday
10:00 a.m. to 12:00 p.m. (Noon)
1:15 p.m. to 2:15 p.m. (En Espanol)
2:30 p.m. to 4:30 p.m.
Monday through Saturday
9:00 a.m. to 12:00 p.m. (Noon)
3:00 p.m. to 5:00 p.m.
No Confessions on:
Easter Sunday, Thanksgiving, Christmas Day, and New Year's Day

Choir of the Basilica Christmas Concert 2022
December 17, 2022 @ 7:00 pm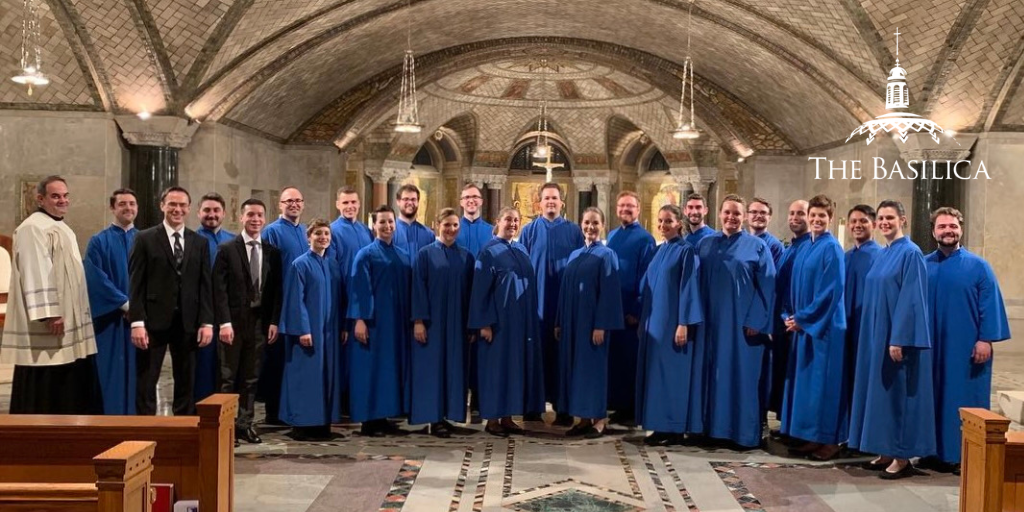 The Choir of the Basilica will offer a one-hour Christmas Concert on Saturday, December 17, at 7:00 PM, in the Crypt Church of the National Shrine. The Christmas Concert is free and open to the public. Seating will be on a first-come, first-served basis with no ticketing, advanced registration, or reservations. All are welcome to attend!
This concert will also be livestreamed from nationalshrine.org/mass.
Related Events