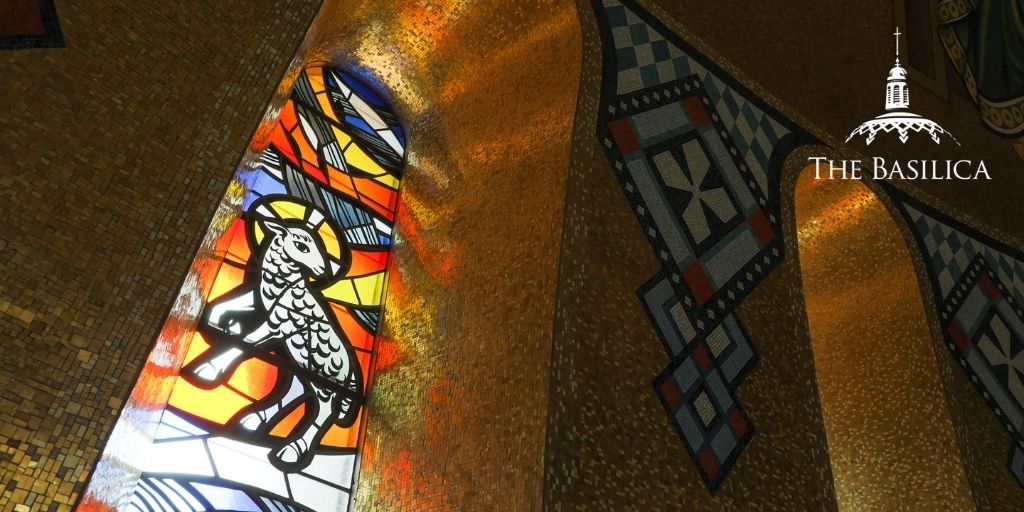 Theologians and philosophers have puzzled over the mystery of the incarnation for centuries, wondering how it could be that the King of the Universe came to the earth to suffer and die for us. Perhaps the answer will never be fully revealed to us until the end of time, but one thing is clear: the incarnation was part of God's plan from the beginning.
In this post, we explore some of the Old Testament passages prophesying Christ's Passion, meditating on the Scriptures that demonstrate the sovereignty of our God.
Christ the Perfect Lamb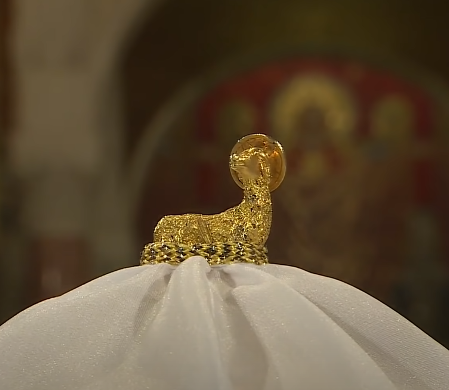 "Moses summoned all the elders of Israel and said to them, "Go and procure lambs for your families, and slaughter the Passover victims. Then take a bunch of hyssop, and dipping it in the blood that is in the basin, apply some of this blood to the lintel and the two doorposts. And none of you shall go outdoors until morning. For when the Lord goes by to strike down the Egyptians, seeing the blood on the lintel and the two doorposts, the Lord will pass over that door and not let the destroyer come into your houses to strike you down." — Exodus 12:21–23
The image of a lamb occurs repeatedly in Old Testament prophecies to communicate Christ's innocence and purity. In Exodus, as the Israelites prepared to flee Egypt, God instituted the Passover as a foreshadowing of Christ's perfect sacrifice for us, atoning for our sins and saving us from death. Additionally, John's narrative mentions that, when Christ was on the cross, a branch of hyssop was held to His mouth to give Him wine, another allusion to the Old Testament sacrifice.
Like the Passover lamb, none of Christ's bones were broken. The legs of the other two men who were crucified with Him had their legs broken, because the Jewish leaders wanted the bodies taken down before the Sabbath. But when they came to Christ, He was already dead, so instead they pierced His side, and blood and water came out.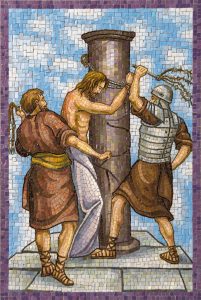 Mocked and Spit Upon
"The Lord God opened my ear;
    I did not refuse,
    did not turn away.
I gave my back to those who beat me,
    my cheeks to those who tore out my beard;
My face I did not hide
    from insults and spitting." — Isaiah 50:5-6
After Pilate handed Jesus over to be crucified, he was mocked and beaten by the Roman soldiers. They placed a crown of thorns on His head, struck Him, and spat upon Him, saying, "Hail, King of the Jews!" He submitted silently to this humiliation.
Lots Cast for His Clothing
"I can count all my bones.
They stare at me and gloat;
     they divide my garments among them;
    for my clothing they cast lots." — Psalm 22:18-19
The soldiers divided Jesus' clothing into four portions, one for each soldier. However, instead of tearing His tunic, they cast lots for it.
Forsaken
"My God, my God, why have you forsaken me?
    Why are you so far from saving me,
    so far from my cries of anguish?" — Psalm 22:1
As Christ suffered on the cross, He echoed this cry of David. The Father turned His face away as the weight of the sins of the world came to crush Christ.
The Suffering Servant
"But he was pierced for our sins,
    crushed for our iniquity.
He bore the punishment that makes us whole,
    by his wounds we were healed.
We had all gone astray like sheep,
    all following our own way;
But the Lord laid upon him
    the guilt of us all.

Though harshly treated, he submitted
    and did not open his mouth;
Like a lamb led to slaughter
    or a sheep silent before shearers,
    he did not open his mouth.

Seized and condemned, he was taken away.
    Who would have thought any more of his destiny?
For he was cut off from the land of the living,
    struck for the sins of his people." — Isaiah 53:5-8
Perhaps the most well-known Old Testament passage about Christ, Isaiah 53 describes how Christ was pierced, seized, and condemned. He did not fight back; He bore our punishment, taking all of our sins upon Himself. Interestingly, Christ is portrayed as both the sacrificial lamb and the guiding Shepherd, leading us, the straying sheep, back to safety.
Into Your Hands
"Into your hands I commend my spirit;
    you will redeem me, Lord, God of truth." — Psalm 31:6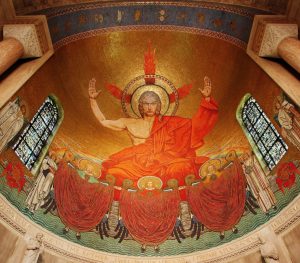 Again echoing David, Jesus spoke the last words "Into your hands I commend my spirit." But unlike David, who was a fallible earthly king in need of redemption, Jesus was as the all-powerful King. In His death, He fulfilled His Father's perfect plan, bringing redemption to us all. He broke the chains of our sin and delivered us, because death could not hold Him. He is alive forevermore and holds the power over death and life, and those who believe have everlasting life in Him.
"I am the first and the last, the one who lives. Once I was dead, but now I am alive forever and ever. I hold the keys to death and the netherworld." — Revelation 1:17-18