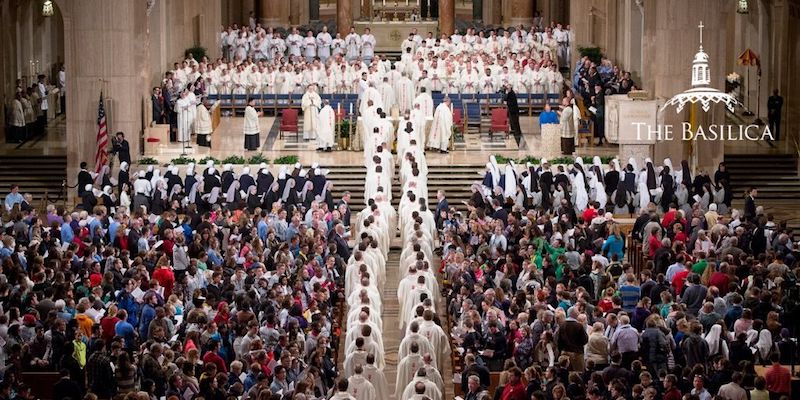 "I am thankful for the thousands that gather at the National Shrine, and the many thousands that march for life at the National Mall, as they loudly proclaim that all life is precious, and the unborn, who cannot protect themselves, must be protected by us."
– Reverend Monsignor Walter R. Rossi, Rector
When the U.S. Supreme Court legalized abortion in the 1973 Roe v. Wade decision, the Catholic community was shocked. Babies came under attack in the place where they should be the safest – in their mother's womb. This year marks the 47th anniversary of Roe v. Wade, with over 60 million abortions performed in the United States since the decision.
The loss of these innocent lives is staggeringly tragic, but we are not without hope. This year on January 23 through January 24, over 20,000 pilgrims from around the nation are expected to gather at the Basilica to pray for an end to abortion, and hundreds of thousands will gather for the March for Life the following day.
The History of the National Prayer Vigil for Life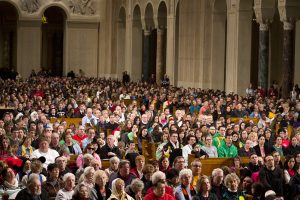 The National Prayer Vigil for Life has been an important tradition at the Basilica. It was first held in 1979 under the title of National Rosary for Life and All-Night Vigil. Occurring in the Crypt Chapel and celebrated by Father John Gabin of Philadelphia, the Vigil Mass was attended by 50 people. Prayers, eucharistic adoration, and other devotions occurred through the night, with Mass at midnight, and the March for Life taking place in the morning.
Over the years, the event grew and grew, and now, attendants overflow from the Great Upper Church of the Basilica into the Crypt Church, Memorial Hall and side chapels, while hundreds of clergy concelebrate the Opening Mass of the National Prayer Vigil.
The Importance of the National Prayer Vigil for Life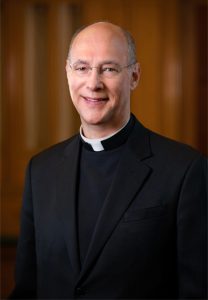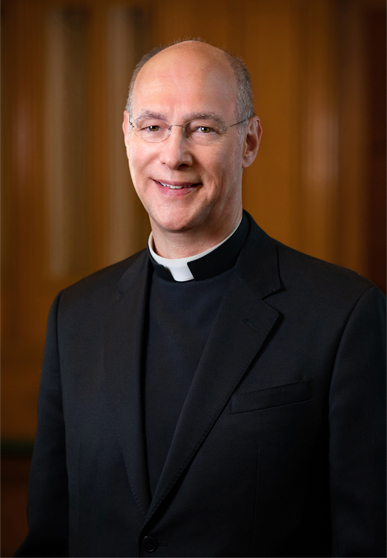 Reverend Monsignor Walter R. Rossi shared his thoughts on the event:
The Vigil for Life is important because it proclaims the sanctity of all life from conception to natural death. It is important to care for the unborn, because we believe that life begins at conception, and in this moment, a child, a living human being, is formed in the mother's womb. If we do not protect a vulnerable child, all of God's children, regardless of age, are in danger of being eliminated when someone declares that the individual life is no longer useful, productive or needed.

I am thankful for the thousands that gather at the National Shrine, and the many thousands that march for life at the National Mall, as they loudly proclaim that all life is precious, and the unborn, who cannot protect themselves, must be protected by us.

Let us remember that each of us can and should continue to pray and work to ensure the protection of all life, not just every January in Washington, DC, but throughout the course of the year from wherever we are from. 
You're Invited: The 2020 National Prayer Vigil for Life
We invite you to join us this week for the 2020 National Prayer Vigil for Life, which will take place Thursday, January 23 through Friday, January 24. Join us at the Basilica as we pray for the protection of the unborn.