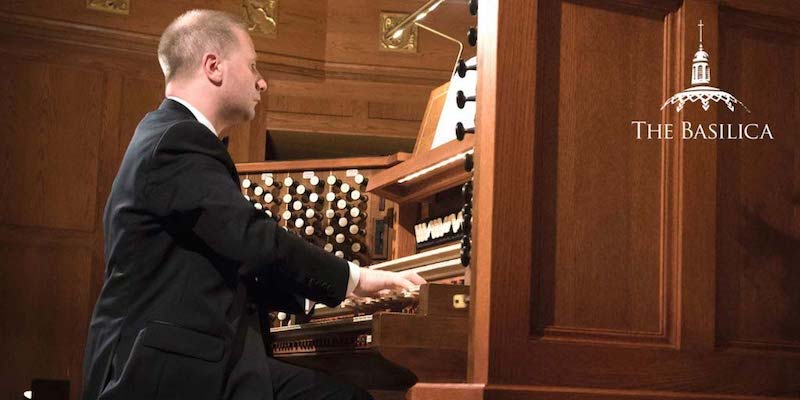 On April 26, 2019, over 2,000 people attended "Together with Notre-Dame de Paris: A Benefit Concert at the Basilica." Organized by the Basilica and the Embassy of France in the United States, the event was free and open to all, with a freewill offering to benefit the rebuilding and restoration of Notre-Dame de Paris. The program featured Johann Vexo, organist of Notre-Dame de Paris, and the Choir of the Basilica. Johann Vexo was playing at Notre-Dame when the fire started on April 15th and was the last musician to have performed there.
The tragic fire that broke out at the Notre-Dame Cathedral in Paris, destroying its iconic spire and reducing its ancient wooden roof to ash, has sparked a wave of emotions and support across the world.
The French cathedral, which dates back more than 850 years, will be rebuilt, but reconstruction of Notre-Dame will take many years and is going to be a huge collective effort.
The Basilica of the National Shrine of the Immaculate Conception encourages those whose lives have been touched by the Cathedral of Notre-Dame to support the effort to resurrect and rebuild this iconic Cathedral. Learn more about the special collection taken by the Basilica by visiting www.SupportNotreDame.org.