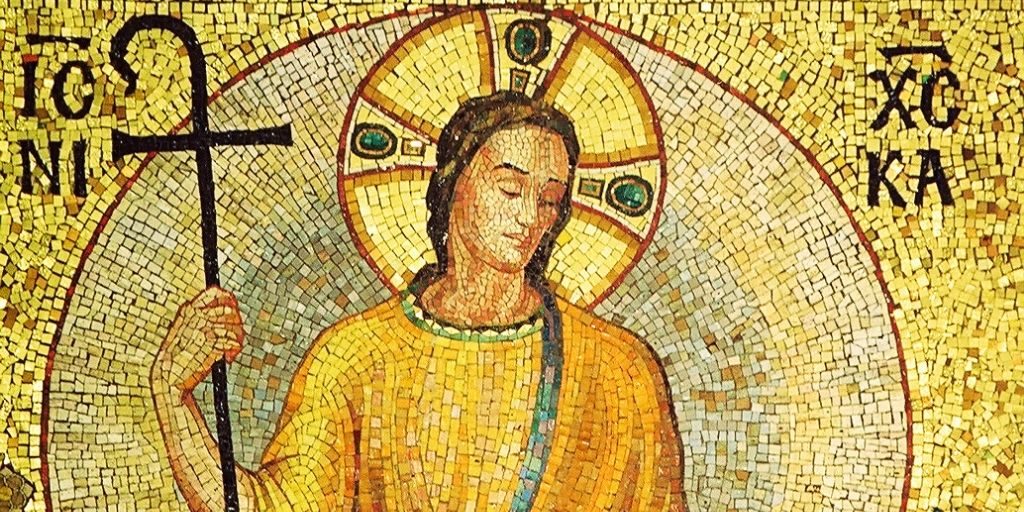 The Lord is my shepherd, I shall not want.
He makes me lie down in green pastures;
he leads me beside still waters;
he restores my soul.
He leads me in right paths
for his name's sake.
Even though I walk through the darkest valley,
I fear no evil;
for you are with me;
your rod and your staff—
they comfort me. – Psalm 23:1-4
When life becomes difficult, and circumstances grow uncertain, one thing remains the same yesterday, today, and forever – our Lord Jesus Christ. He is our guide, our companion, and our protector – he is the Good Shepherd, who cares for each and every member of his flock.
"My Sheep Hear My Voice; I Know Them"
Jesus Christ is the one who can restore our souls, lighten our hearts, and protect us against the spiritual and corporeal forces of darkness. He is our comforter, and will never abandon us, his sheep. Jesus laid down his life so that we might live with him for eternity:
I am the good shepherd, and I know mine and mine know me, just as the Father knows me and I know the Father; and I will lay down my life for the sheep… My sheep hear my voice; I know them, and they follow me. I give them eternal life, and they shall never perish. No one can take them out of my hand. My Father, who has given them to me, is greater than all, and no one can take them out of the Father's hand. The Father and I are one. – John 10:14-15; 27-30
The Good Shepherd is Jesus Christ… the only, true and eternal shepherd of our souls! While he attributes this title to himself, he takes care to justify the reason and the validity of this personal attribution: only he, in fact, knows his sheep and they know him (cf. John 10:14); only he "lays down his life for the sheep" (Jn 10:11); only he guides them and leads them along safe ways; only he defends them from evil, symbolized by the rapacious wolf.
Christ the Good Shepherd in the Basilica
The Basilica honors our Savior under this title in the Christ the Good Shepherd Chapel, which is the central chapel of the Crypt Church. Appropriately, it has been the altar of repose for the Blessed Sacrament since 1926. It was the first chapel completed in the Crypt Church.
The depiction of Jesus as the Good Shepherd is among the oldest themes in Christian art. The Greek abbreviation IC-XC and the word nika translate: "Jesus Christ / Victor." This mosaic contains every variety and color of pure gold.
The two kneelers, handmade of American walnut, were both used by Pope Benedict XVI during his visit on April 16, 2008.
---