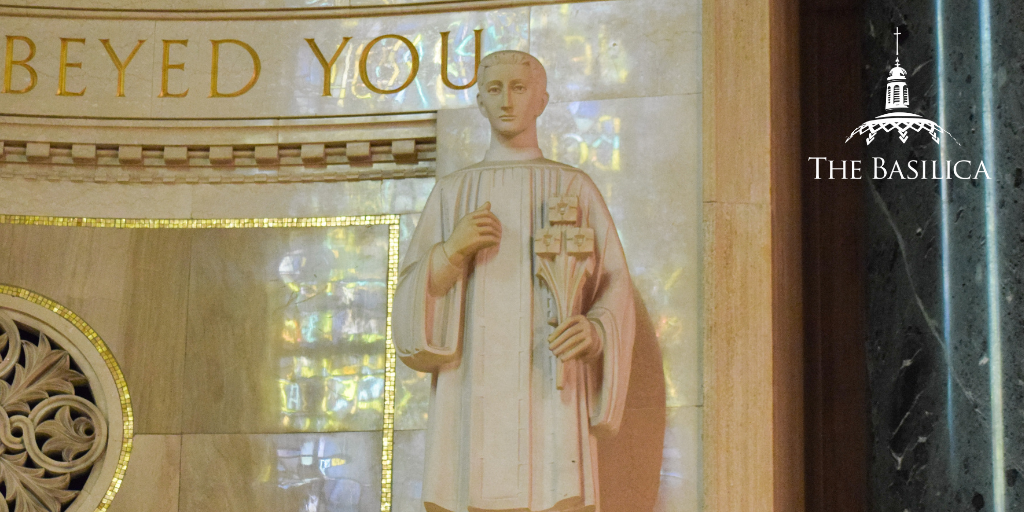 On June 21, we celebrate the Memorial of St. Aloysius Gonzaga, an indefatigable servant of the suffering. While the world offered him a life of decadence and luxury, he chose humble service to Christ – even when his parents shunned him. Today, we invite you to learn more about his story and where you can find him in the Basilica.
Early Life
Born to a wealthy family in Castiglione, Italy, in 1568, Aloysius Gonzaga grew up surrounded by the opulence of royal courts. His father had hopes of him joining the military, but from a young age, Aloysius demonstrated spiritual proclivities that would prove to be more and more at odds with his father. By the time he was seven, he already embraced a robust prayer life, and by 11, he taught the catechism to the poor and fasted regularly.
Aloysius at the Crossroads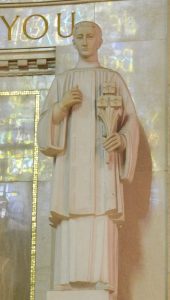 Aloysius had scarcely entered his teens when his family took him to serve as a page at the court of Philip II in Spain. While others might have been seduced by the extravagance and indulgence of such a place, it only disheartened Aloysius. In his free time, he strove to learn as much as he could about the saints and was particularly impacted by a book about the Jesuits in India. The work inspired him to join the Society of Jesus – but his father was entirely opposed to the idea.
For four years, Aloysius fought for the chance to pursue religious life – and finally, after renouncing his inheritance and title, he became a Jesuit novitiate. With Robert Bellarmine as his spiritual counselor, he studied philosophy for four years.
Aloysius' Sacrifice
During an outbreak of the plague, Aloysius went to Rome to care for the sick, despite the personal risks posed by the mission. While working to restore the health of others, Aloysius fell ill, and suffered from a lingering fever. Even as he languished on a sickbed, too weak to even rise, he continued his fervent prayer life until he passed away months later in 1591. He was just 23 years old at the time.
Saint Aloysius Gonzaga is now recognized as the Co-Patron of the Diocese of Mantua, and in 1991, Pope John Paul II spoke at his birthplace in honor of the 400th anniversary of his death. In the Basilica, he is honored in a Trani marble statute in the Great Upper Church, created by Cascieri & di Biccari.
Sources:
"Prayer of the Holy Father John Paul II to San Luigi Gonzaga." The Vatican
"Saint Aloysius Gonzaga," Franciscan Media.