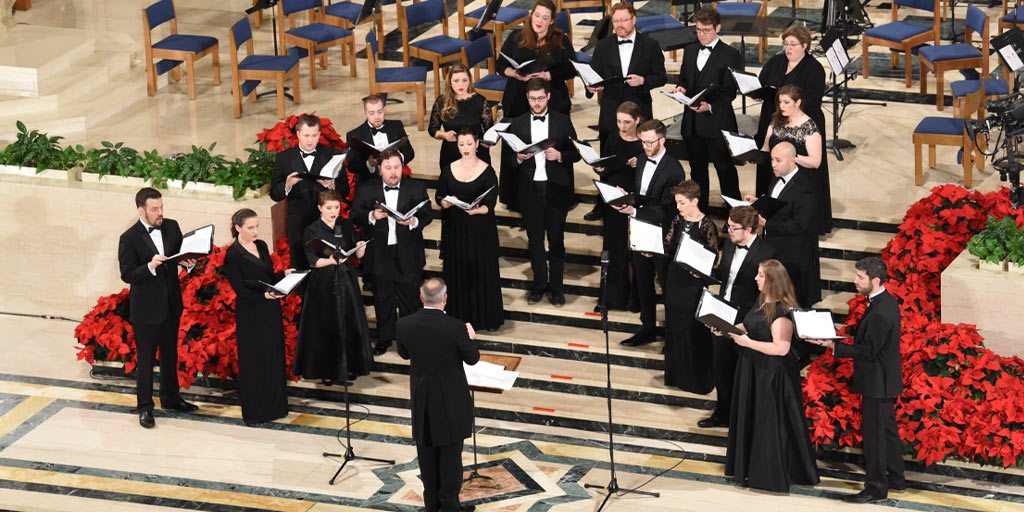 Friday, December 10, at 7PM
– Free and Open to the Public –
Due to emergency electrical repairs underway by PEPCO on Harewood Road, NE, the Christmas Concert for Charity scheduled for Friday, December 3, at the Basilica in collaboration with The Catholic University of America has been forced to cancel.
The Choir of the Basilica will, however, offer a one-hour Christmas Concert next Friday, December 10, at 7PM in the Crypt Church of the National Shrine.
The Christmas Concert is free and open to the public. Seating will be on first-come, first-served basis with no ticketing, advanced registration, or reservations.  All are welcome to attend!
Please visit the Christmas Concert event page for more information.