The Basilica is a treasure trove of history, art, and architecture. Visitors might be familiar with the popular spots, but many special aspects of the Basilica get overlooked. Here are some hidden gems of the Basilica for returning visitors to discover.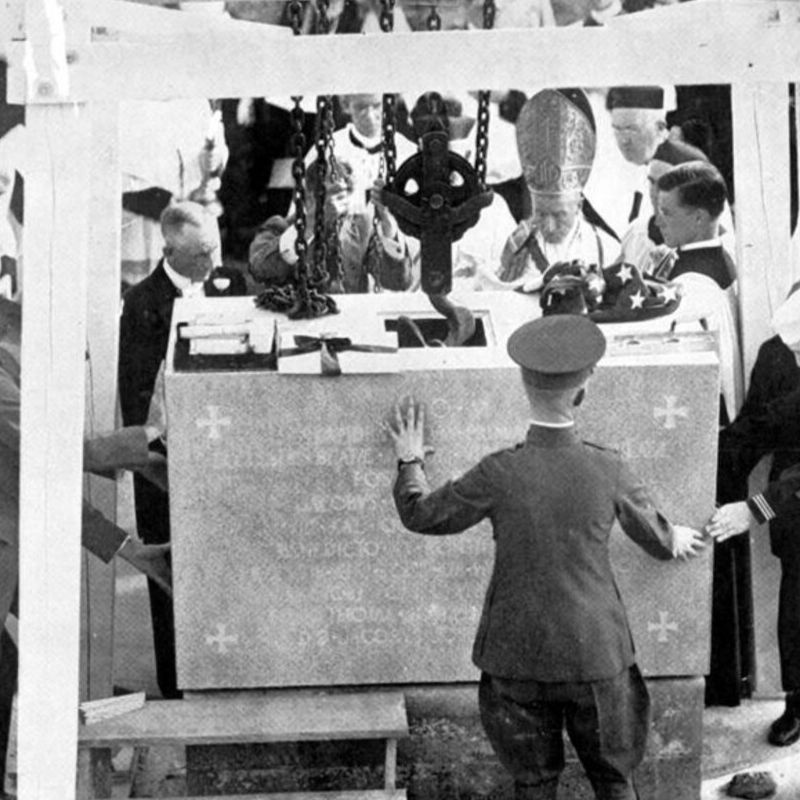 1. Find the Foundation Stone
This four-ton block of black New Hampshire granite was laid 99 years ago, marking the beginning of the Basilica's construction. Inside, it contains a copper sepulcher with scrolls listing the names of the early supporters and donors, coins of the realm, and the certificate of attestation, while on the outside, it is inscribed with a dedication in Latin. The foundation stone can be viewed in the Oratory of Our Lady of Antipolo.
2. Visit the Gardens
Mary's Garden is a beautiful spot for prayer and reflection. A statue of Mary, Protector of the Faith, sits near the bubbling fountain; its granite border has words from the Magnificat. The outer walkway features prayer benches inscribed with Scripture to inspire your meditations. The Rosary Garden provides an opportunity for visitors to meditate on the Rosary in a beautiful outdoor setting. The garden's walkway symbolizes the thread of the Rosary with each of its beads. Five granite arches each contain four mysteries depicted in mosaic tile, and a statue of Our Lady of Fatima stands at the entrance.
3. View the Altar Used for the First Mass at the Basilica
There are many altars in the Basilica, but this one in particular has a special significance: it was used by the first Catholic bishop of the United States, Bishop John Carroll, and dates to 1774. It was one of the first gifts donated to the Shrine and was used for the Benediction of the foundation stone on September 23, 1920, as well as the first Mass in the Basilica on April 20, 1924, when Catholics gathered to celebrate Easter Sunday in the Crypt Church. The altar continued to be used until December 1926, when it was replaced by the Mary Memorial Altar. It now resides in the Our Lady of Guadalupe Chapel.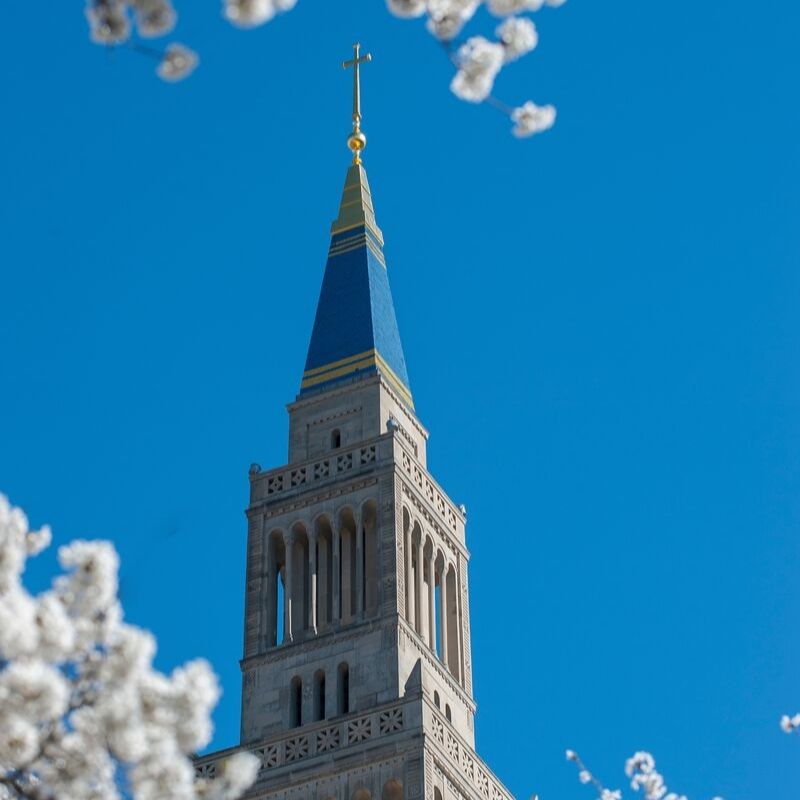 4. Attend a Carillon Concert
The bells in the Knights Tower call the faithful to prayer each hour, but the tower also houses a 56-bell carillon. Visitors have the opportunity to hear the full range of the bells each Sunday at 2:30 p.m. Come wander the gardens at the Basilica and listen to the bells played by Basilica Carillonneur Robert Grogan.
5. Discover Part of Joan of Arc's Prison
The Basilica has a special connection to Saint Joan of Arc, as she was canonized on the same day that the land for the Basilica was blessed. But did you also know that in the Lady of Lourdes Chapel you can find a stone from the dungeon in which she was imprisoned? Donated by Rev. William J. Stewart in 1920, the stone contains the inscription "This stone formed part of the dungeon of St. Joan of Arc, Rouen, France [1431]."