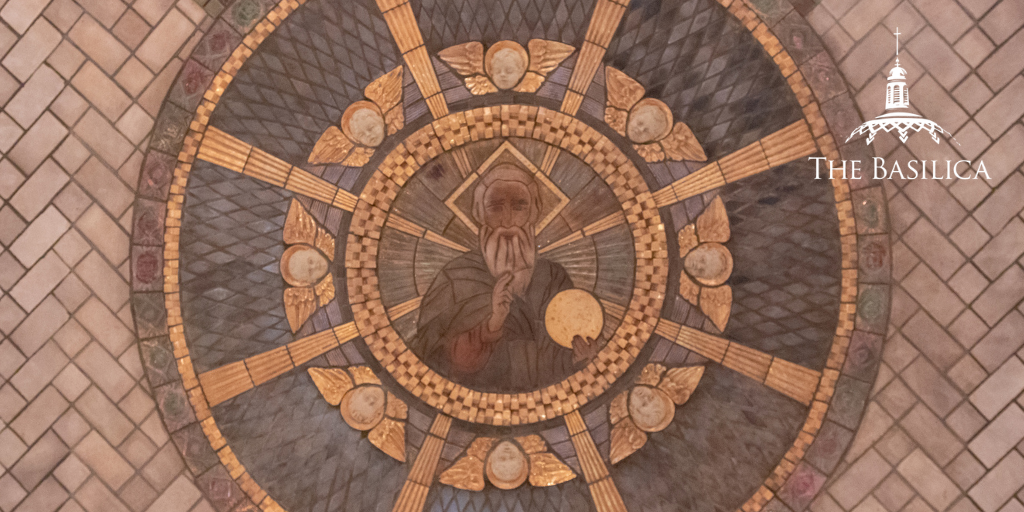 As we celebrate Father's Day this month, we give thanks to God for serving as our heavenly Father and adopting us into His family. Today, we invite you to reflect on these 10 verses and learn how God loves and cares for us as Father – and how He calls us to live as His children.
God the Father: Our Protector and Guide
As our heavenly Father, God is our guide and protector, who promises to always watch over us. Before the dawn of time, He was, and forevermore He shall be; nothing is beyond His ability and nothing is beyond His knowledge. When we face trials and uncertainties, we can rest under the wings of His love, confident that He is weaving the threads of our lives into the glorious tapestry of His divine plan.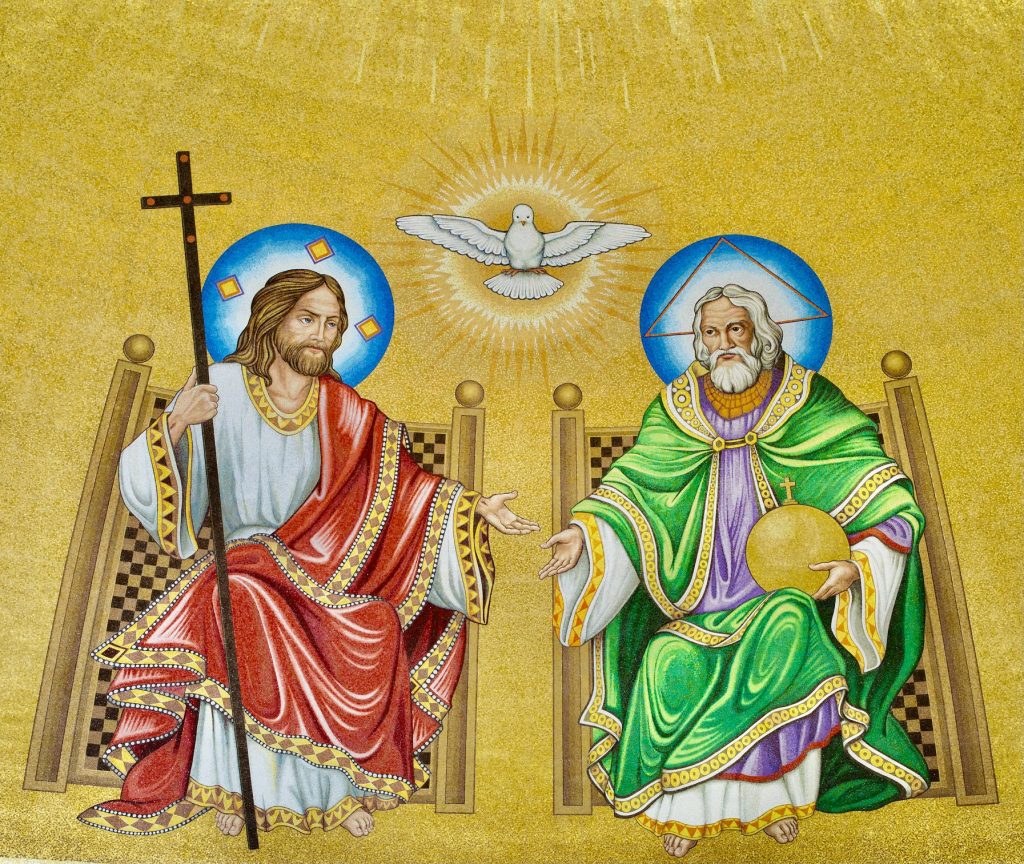 Psalm 68:5-6 – "Sing to God, praise his name; exalt the rider of the clouds. Rejoice before him whose name is the Lord. Father of the fatherless, defender of widows – God in his holy abode."
James 1:16-18 – "Do not be deceived, my beloved brothers: all good giving and every perfect gift is from above, coming down from the Father of lights, with whom there is no alteration or shadow caused by change. He willed to give us birth by the word of truth that we may be a kind of firstfruits of his creatures."
Luke 12:32 – "Do not be afraid, little flock, for it is your Father's good pleasure to give you the kingdom."
2 Corinthians 6:16b, 18 – "I will live in them and walk among them, and I will be their God, and they shall be my people… and I will be your father, and you shall be my sons and daughters, says the Lord Almighty."
God the Father: Our Redeemer and Hope
As the Creator who lovingly fashioned us in His divine image, God our Father calls us to embody His love in our own lives. Not only did God send us His son to die on the cross and rescue us from our sin, but He wants to be involved in our lives, helping us to become more like Him each day.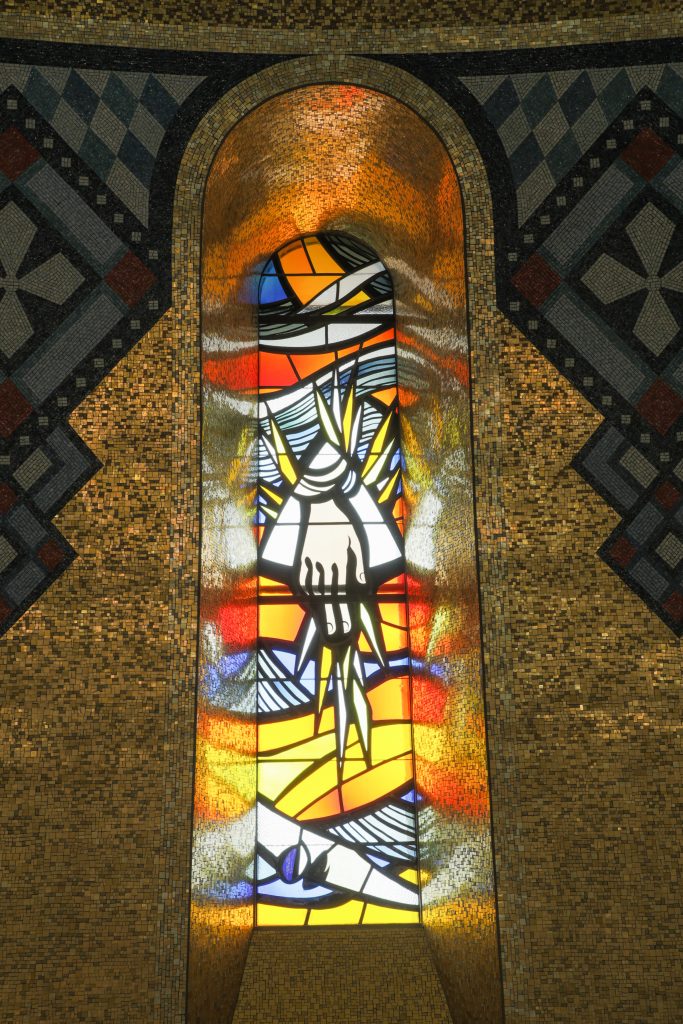 Isaiah 63:16 – "For you are our father, though Abraham does not know us and Israel does not acknowledge us; you, O Lord, are our father; our Redeemer from of old is your name."
1 Corinthians 8:6 – "Yet for us there is one God, the Father, from whom all things are and for whom we exist, and one Lord, Jesus Christ, through whom all things are and through whom we exist."
Luke 6:35-36 – "But love your enemies, do good, and lend, expecting nothing in return. Your reward will be great, and you will be children of the Most High; for he is kind to the ungrateful and the wicked. Be merciful, just as your Father is merciful."
Ephesians 4:4-6 – "There is one body and one Spirit, just as you were called to the one hope of your calling, one Lord, one faith, one baptism, one God and Father of all, who is above all and through all and in all."
Isaiah 64:7 – "Yet, Lord, you are our father; we are the clay and you our potter: we are all the work of your hand."
1 John 3:1 – "See what love the Father has given us, that we should be called children of God; and that is what we are. The reason the world does not know us is that it did not know him."
---
Perpetual Enrollment for Fathers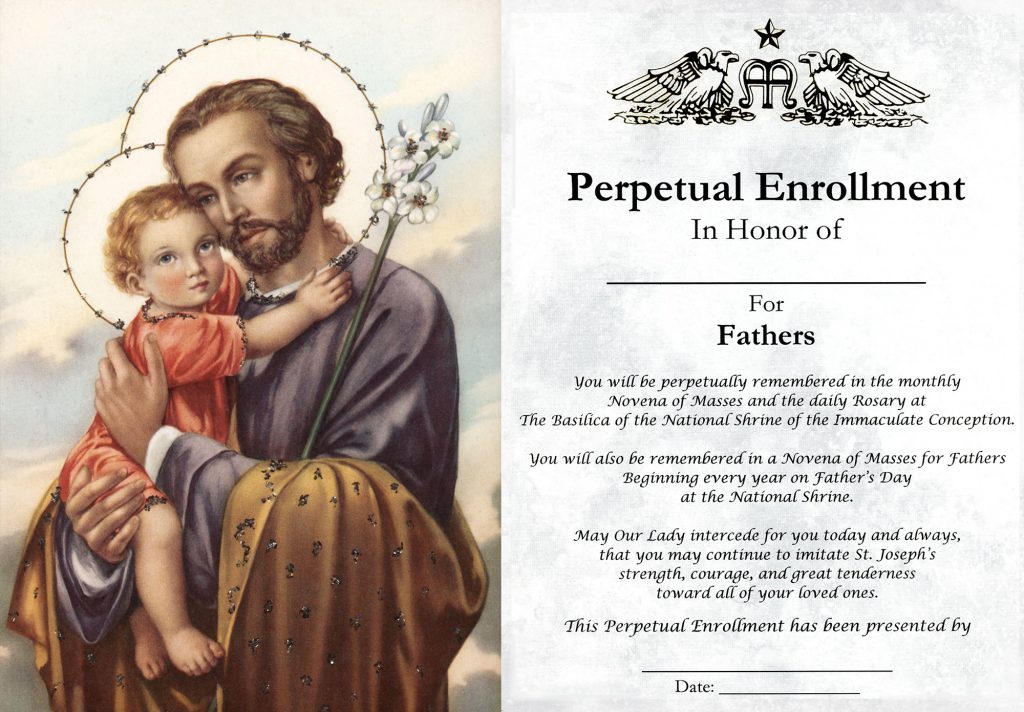 Honor all the beloved father figures in your life — both living and deceased — by enrolling them in the Shrine Prayer Guild Perpetual Enrollment for Fathers.