Mass Schedules
Livestreaming Sundays at 12:00 pm ET
Sunday Masses
Morning:
7:30 a.m., 9:00 a.m., and 10:30 a.m.
Afternoon:
12:00 noon, 2:30 p.m. (en español), and 4:30 p.m.
Daily Masses (Monday-Saturday)
Morning:
8:00 a.m.
Afternoon:
12:10 p.m.
Vigil Mass (Saturday):
4:30 p.m.
Holy Days of Obligation Masses
Mass times vary. Please see individual event pages.
Confession Schedules
Sunday
There will be no Confessions on Sundays until further notice.
Monday through Saturday
9:00 a.m. to 11:00 a.m.
No Confessions on:
Easter Sunday, Thanksgiving, Christmas Day, and New Year's Day

Third Sunday in Ordinary Time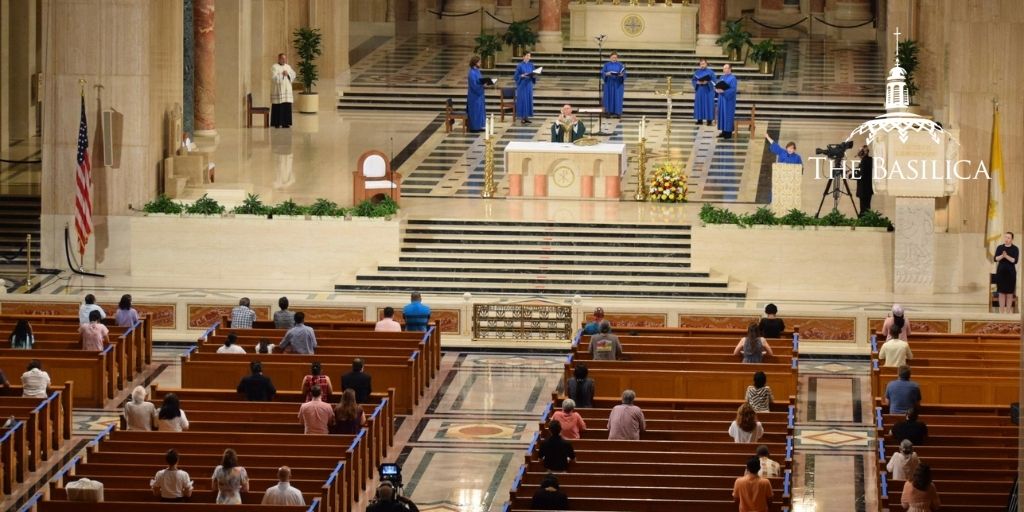 Registration is required to attend Mass in person due to restrictions placed upon Houses of Worship by the District of Columbia which now limit the number of attendees to 250 persons per service. Register at https://www.nationalshrine.org/mass-registration/.
Join us on Sunday, January 24th as we celebrate the Third Sunday in Ordinary Time. The celebration of Mass will take place at the following times:
Sunday Mass
9:00 AM
*12:00 Noon (Solemn Liturgy)
*2:30 PM (en español)
4:30 PM
*Livestreamed on www.nationalshrine.org/mass
Related Events