Mass Schedules
Livestreaming Sundays at 12:00 pm ET
Sunday Masses
Morning:
9:00 a.m.
Afternoon:
12:00 noon, 2:30 p.m. (en español), and 4:30 p.m.
Daily Masses (Monday-Saturday)
Morning:
8:00 a.m.
Afternoon:
12:10 p.m.
Holy Days of Obligation Masses
Mass times vary. Please see individual event pages.
Confession Schedules
Sunday
There will be no Confessions on Sundays until further notice.
Monday through Saturday
9:00 a.m. to 11:00 a.m.
No Confessions on:
Easter Sunday, Thanksgiving, Christmas Day, and New Year's Day

Solemn Mass on Christmas Day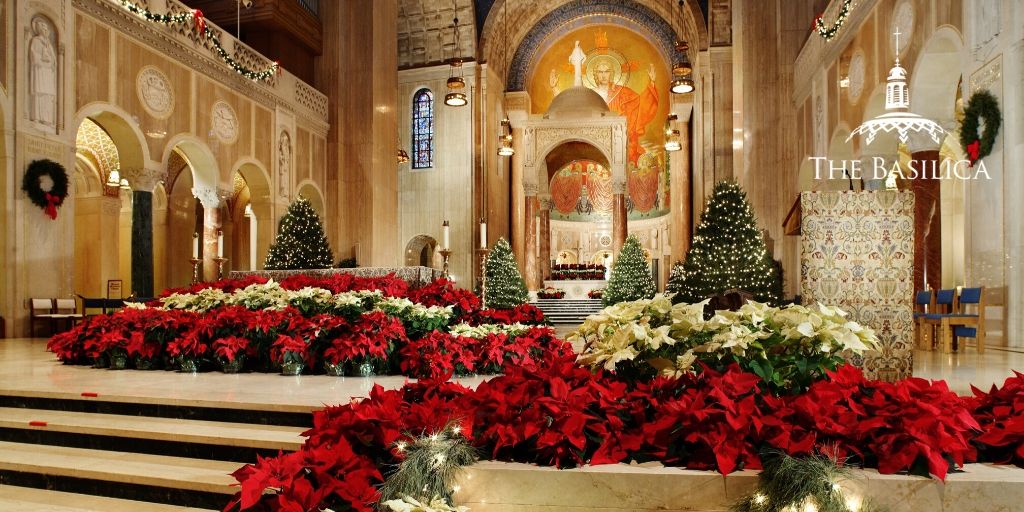 The Basilica will celebrate Christmas Day Mass at the following times:
7:30 AM Crypt Church
9:00 AM Great Upper Church
10:30 AM Great Upper Church
12:00 Noon – Solemn Mass of Christmas Day – Great Upper Church
* This Mass will be broadcast live by EWTN and The Catholic Channel on Sirius XM Satellite Radio
(Channel 129).
2:30 PM – Solemn Spanish Christmas Mass
4:30 PM Great Upper Church
Related Events