Mass Schedules
Livestreaming Sundays at 12:00 pm ET
Sunday Masses
Morning:
7:30 a.m., 9:00 a.m., and 10:30 a.m.
Afternoon:
12:00 noon, 2:30 p.m. (en español), and 4:30 p.m.
Daily Masses (Monday-Saturday)
Morning:
8:00 a.m.
Afternoon:
12:10 p.m.
Vigil Mass (Saturday):
4:30 p.m.
Holy Days of Obligation Masses
Mass times vary. Please see individual event pages.
Confession Schedules
Sunday
There will be no Confessions on Sundays until further notice.
Monday through Saturday
9:00 a.m. to 11:00 a.m.
No Confessions on:
Easter Sunday, Thanksgiving, Christmas Day, and New Year's Day

National Symphony Orchestra: Community Concert at the Basilica
May 31, 2019 @ 7:00 pm
Free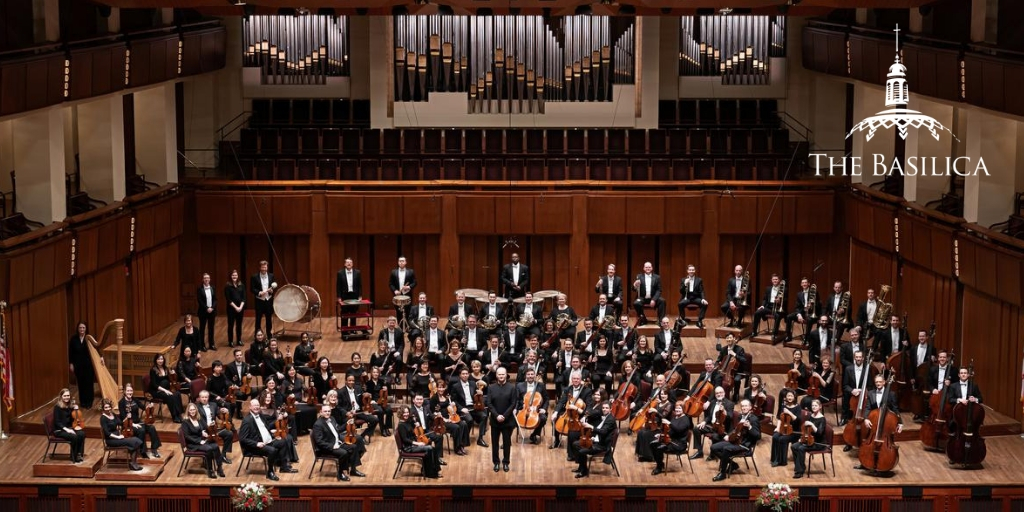 For the first time in almost twenty years, the NSO will perform a free concert in the Great Upper Church at the Basilica of the National Shrine of the Immaculate Conception, led by Music Director Gianandrea Noseda. The NSO is committed to engaging all communities across Washington, D.C. Sharing live classical music is at the heart of their mission – music is for everyone, regardless of age, background or zip code.
The NSO Community Concert series aims to create excitement and appreciation for live symphonic music, engage and inspire audiences of the future, and ensure that all Washington, D.C. residents have access to participating in the arts.
National Symphony Orchestra: Community Concert at the Basilica
Location: Basilica of the National Shrine of the Immaculate Conception
Date: Friday, May 31, 2019
Time: 7 p.m.
Performance Duration: 65-70 minutes, with no intermission
Cost: Free
Parking Information: View accessibility information & parking lot map
Repertoire:
WAGNER: Prelude and Liebestod from Tristan und Isolde
SAINT-SAËNS: Slow movement from the Organ Symphony
HOLST: "Venus" from The Planets
DEBUSSY: Clair de lune, arr. Caplet
RESPIGHI: Ancient Airs and Dances Suite No.2
Related Events