Mass Schedules
Sunday Masses
Vigil:
5:15 p.m. (Saturday)
Morning:
7:30, 9:00, 10:30
Afternoon:
12:00 (Solemn Liturgy), 1:30 (en español),
4:30
Daily Masses
Morning:
7:00, 7:30, 8:00, 8:30
Afternoon:
12:10 and 5:15
Holy Days of Obligation Masses
Vigil Mass: 5:15 p.m.
Morning:
7:00, 7:30, 8:00, 8:30, 10:00
Afternoon:
12:00 and 5:15
Confession Schedules
Sunday
10:00a.m. to 12:00p.m.
12:30p.m. to 1:30p.m. (en español)
2:00p.m. to 4:00p.m.
Monday to Saturday
7:45a.m. to 8:15a.m.
10:00a.m. to 12:00p.m.
3:30p.m. to 6:00p.m.
No Confessions on:
Easter Sunday, Thanksgiving, Christmas Day, and New Year's Day

Filipino Catholic Community Pilgrimage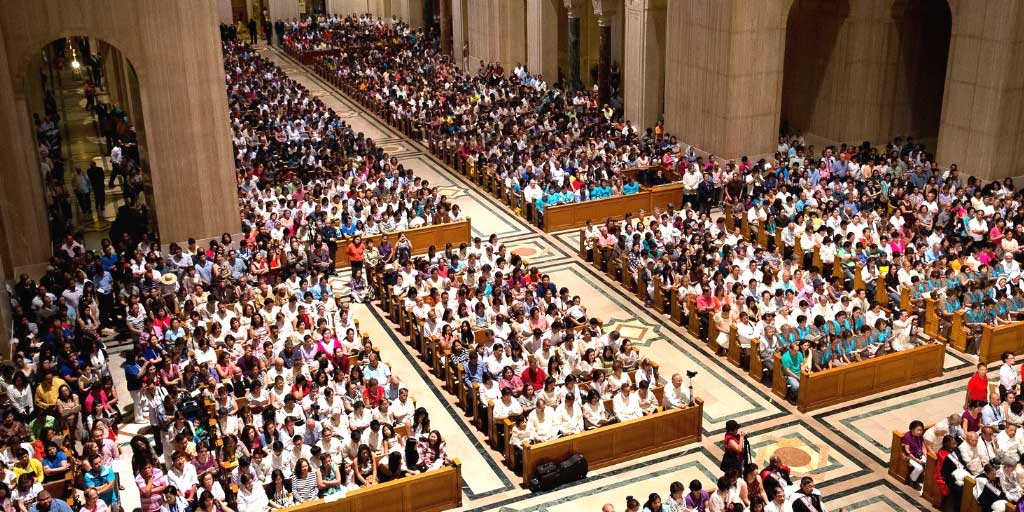 The Filipino Catholic Community Pilgrimage will take place on June 29, 2019 at the Basilica of the National Shrine of the Immaculate Conception. Join thousands of pilgrims as they honor Our Lady of Antipolo, also known as Our Lady Peace and Good Voyage.
10:00 a.m. – Novena to Our Lady of Antipolo – Great Upper Church
11:30 a.m. – Confessions – Crypt Level
12:00 noon – Rosary – Great Upper Church
2:00 p.m. – Pilgrimage Mass – Great Upper Church
4:00 p.m. – Procession to Our Lady of Antipolo Oratory
Related Events