Mass Schedules
Livestreaming Sundays at 12:00 pm ET
Sunday Masses
Morning:
7:30 a.m., 9:00 a.m., and 10:30 a.m.
Afternoon:
12:00 noon, 2:30 p.m. (en español), and 4:30 p.m.
Daily Masses (Monday-Saturday)
Morning:
7:00 a.m. and 8:00 a.m.
Afternoon:
12:10 p.m. and 5:15 p.m.
Vigil Mass (Saturday):
4:30 p.m.
Holy Days of Obligation Masses
Mass times vary. Please see individual event pages.
Confession Schedules
Sunday
10:00 a.m. to 12:00 p.m. (Noon)
1:15 p.m. to 2:15 p.m. (En Espanol)
2:30 p.m. to 4:30 p.m.
Monday through Saturday
9:00 a.m. to 12:00 p.m. (Noon)
3:00 p.m. to 5:00 p.m.
No Confessions on:
Easter Sunday, Thanksgiving, Christmas Day, and New Year's Day

Ecumenical Prayer Service for Peace in Ukraine
September 21, 2022 @ 7:00 pm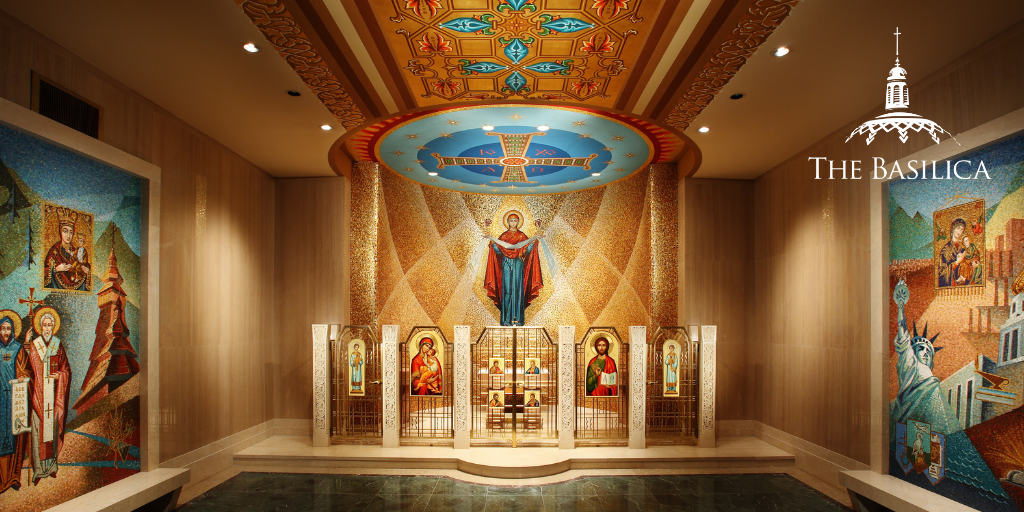 His Eminence Wilton Cardinal Gregory, Archbishop of Washington and His Grace Metropolitan Borys Gudziak, Ukrainian Catholic Archbishop of Philadelphia invite you to join them in person on September 21, at 7:00 PM at the Crypt Church in the Basilica in an ecumenical prayer of the Panakhyda (Service for the Deceased) for the victims of the Russian invasion of Ukraine.
Please note that this event will not be livestreamed.
Related Events