Mass Schedules
Livestreaming Sundays at 12:00 pm ET
Sunday Masses
Morning:
7:30 a.m., 9:00 a.m., and 10:30 a.m.
Afternoon:
12:00 noon, 2:30 p.m. (en español), and 4:30 p.m.
Daily Masses (Monday-Saturday)
Morning:
7:00 a.m. and 8:00 a.m.
Afternoon:
12:10 p.m. and 5:15 p.m.
Vigil Mass (Saturday):
4:30 p.m.
Holy Days of Obligation Masses
Mass times vary. Please see individual event pages.
Confession Schedules
Sunday
10:00 a.m. to 12:00 p.m. (Noon)
1:15 p.m. to 2:15 p.m. (En Espanol)
2:30 p.m. to 4:30 p.m.
Monday through Saturday
9:00 a.m. to 12:00 p.m. (Noon)
3:00 p.m. to 5:00 p.m.
No Confessions on:
Easter Sunday, Thanksgiving, Christmas Day, and New Year's Day

Archdiocese of the Military Services USA Capodanno Mass
September 7, 2021 @ 6:30 pm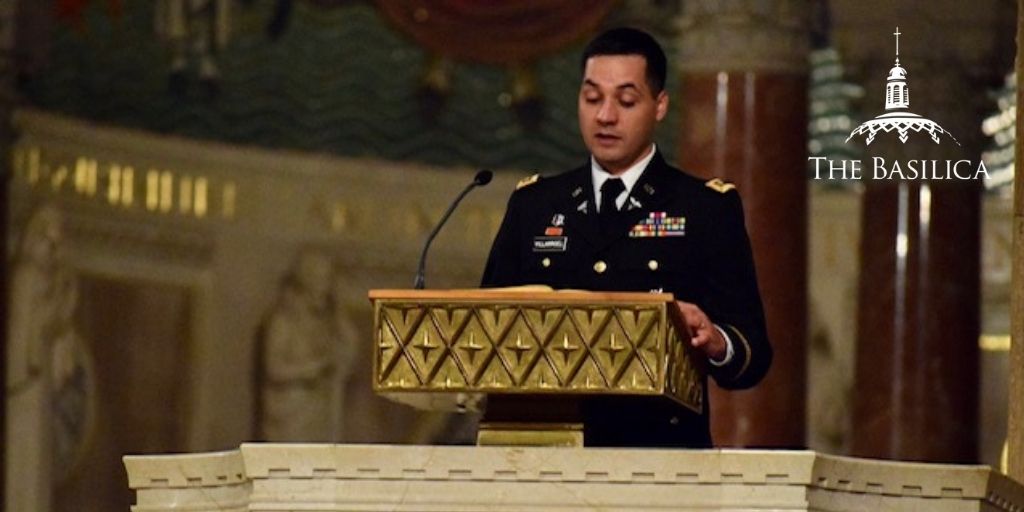 Join us on Tuesday, September 7th  for the Annual Memorial Mass for Father Vincent Capodanno (Servant of God). His Excellency, the Most Reverend Timothy P. Broglio, J.C.D., Archbishop for the United States Military Services, will be the main celebrant and homilist.
This annual Mass is celebrated for the repose of Father Vincent R. Capodanno, MM, a Catholic Military Chaplain and U.S. Navy Lieutenant who was killed in Vietnam on September 4, 1967 as he gave physical and spiritual assistance to wounded and dying Marines of the 1st Marine Division during battle with the North Vietnamese Army.
Related Events