Mass Schedules
Livestreaming Sundays at 12:00 pm ET
Sunday Masses
Morning:
9:00 a.m.
Afternoon:
12:00 noon, 2:30 p.m. (en español), and 4:30 p.m.
Daily Masses (Monday-Saturday)
Morning:
8:00 a.m.
Afternoon:
12:10 p.m.
Holy Days of Obligation Masses
Mass times vary. Please see individual event pages.
Confession Schedules
Sunday
There will be no Confessions on Sundays until further notice.
Monday through Saturday
9:00 a.m. to 11:00 a.m.
No Confessions on:
Easter Sunday, Thanksgiving, Christmas Day, and New Year's Day

Annual Global Rosary Relay 2020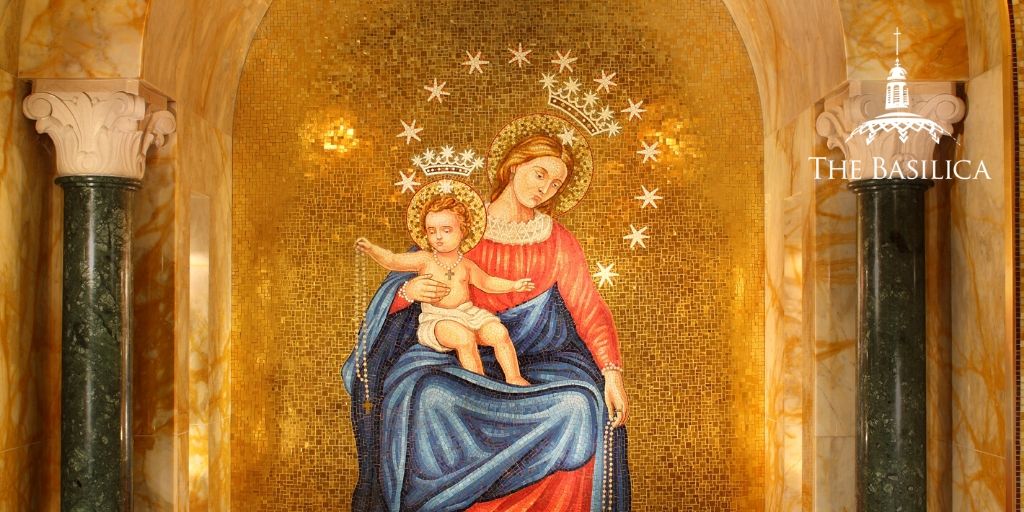 The Basilica of the National Shrine of the Immaculate Conception will once again participate in the Annual Global Rosary Relay for Priests on Friday, June 19 — the Solemnity of the Sacred Heart of Jesus, also designated as World Priest Day. The National Shrine's "leg" of the relay begins at 5:45 p.m., immediately following the 5:15 p.m. Mass in the Crypt Church. With the coming of midnight on June 19, 2020, the entire world will have been encircled in prayer for our priests on this Annual Global Rosary Relay Day.
Related Events