Mass Schedules
Livestreaming Sundays at 12:00 pm ET
Sunday Masses
Morning:
7:30 a.m., 9:00 a.m., and 10:30 a.m.
Afternoon:
12:00 noon, 2:30 p.m. (en español), and 4:30 p.m.
Daily Masses (Monday-Saturday)
Morning:
7:00 a.m. and 8:00 a.m.
Afternoon:
12:10 p.m. and 5:15 p.m.
Vigil Mass (Saturday):
4:30 p.m.
Holy Days of Obligation Masses
Mass times vary. Please see individual event pages.
Confession Schedules
Sunday
10:00 a.m. to 12:00 p.m. (Noon)
1:15 p.m. to 2:15 p.m. (En Espanol)
2:30 p.m. to 4:30 p.m.
Monday through Saturday
9:00 a.m. to 12:00 p.m. (Noon)
3:00 p.m. to 5:00 p.m.
No Confessions on:
Easter Sunday, Thanksgiving, Christmas Day, and New Year's Day

2023 Summer Organ Recital Series – Alexander Straus-Fausto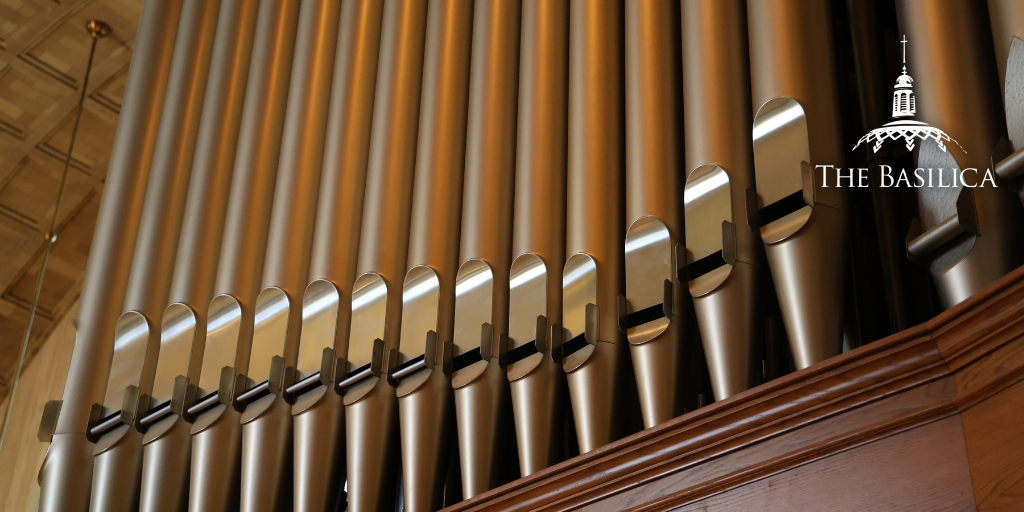 Join the Basilica for the fourth performance in our 2023 Summer Organ Recital Series on July 23 at 6:00 PM in the Great Upper Church. Alexander Straus-Fausto of Ontario, Canada will perform.
Alexander Straus-Fausto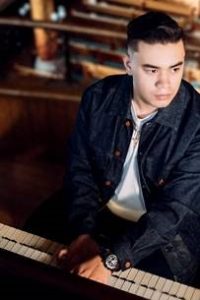 Alexander Richard Straus-Fausto is known for his exhilarating and innovative organ performances. Alexander is currently a candidate for Master of Music in Organ Performance at Yale University, Institute of Sacred Music, studying under Professor Martin Jean. Alexander is a graduate of McGill University, Schulich School of Music, class of 2022. His former organ teachers are Jonathan Oldengarm, Hans-Ola Ericsson, Christian Lane, Thomas Bara, Dr. Peter Nikiforuk, and Joe Carere. Alexander has a broad repertoire of music, dating from early fifteenth-century keyboard music to contemporary organ music. Alexander is a member of The Diapason's "20 under 30 Class of 2023," which recognizes young artists under the age of 30 who have made significant contributions to the fields of organ performance, harpsichord, and church music.
Alexander serves as the Director of Music for the Berkeley Divinity School at Yale, which has a semi-professional choir. As well, he is Director of Music at Holy Advent Episcopal Church in Clinton, CT. At Yale, Alexander also teaches secondary organ. From 2019-2022, Alexander was Titular Organist in Residence at Église du Très-Saint-Nom-de-Jésus in Montreal, presiding over a landmark Casavant organ of 120 ranks and approximately 7000 pipes, said by some to be one of the finest and largest in the nation. As of September 2019, he was also accompanist for the McGill University Chorus.
Through the assistance of a Canada Council for the Arts Grant, he completed a recital tour in the summer of 2019, performing in major Churches and Cathedrals in Great Britain. He has been privileged to perform in several esteemed venues, including Woolsey Hall at Yale (New Haven, CT), Washington National Cathedral (Washington, D.C.), Trinity Church Wall St. (New York, NY), Maison Symphonique (Montreal, QC), The Cathedral Church of St. James (Toronto, ON), Kings Lynn Minster/St. Margaret's Church (Norfolk, UK), St. Edmundsbury Cathedral (Bury St. Edmunds, UK), Great St. Mary's (Cambridge, UK), St. Paul's Bloor Street (Toronto, ON) and Notre-Dame Cathedral Basilica (Quebec, QC).
Born in 2000, Alexander began his musical studies at age four on piano, started improvising on the organ at age eight, and began organ lessons at age fourteen. Since then, he has participated in lessons with today's most influential organ teachers. Alexander is also a graduate of the Interlochen Arts Academy in Michigan.
Related Events