Mass Schedules
Livestreaming Sundays at 12:00 pm ET
Sunday Masses
Morning:
7:30 a.m., 9:00 a.m., and 10:30 a.m.
Afternoon:
12:00 noon, 2:30 p.m. (en español), and 4:30 p.m.
Daily Masses (Monday-Saturday)
Morning:
7:00 a.m. and 8:00 a.m.
Afternoon:
12:10 p.m. and 5:15 p.m.
Vigil Mass (Saturday):
4:30 p.m.
Holy Days of Obligation Masses
Mass times vary. Please see individual event pages.
Confession Schedules
Sunday
10:00 a.m. to 12:00 p.m. (Noon)
1:15 p.m. to 2:15 p.m. (En Espanol)
2:30 p.m. to 4:30 p.m.
Monday through Saturday
9:00 a.m. to 12:00 p.m. (Noon)
3:00 p.m. to 5:00 p.m.
No Confessions on:
Easter Sunday, Thanksgiving, Christmas Day, and New Year's Day

2023 Summer Organ Recital Series – Adam Chlebek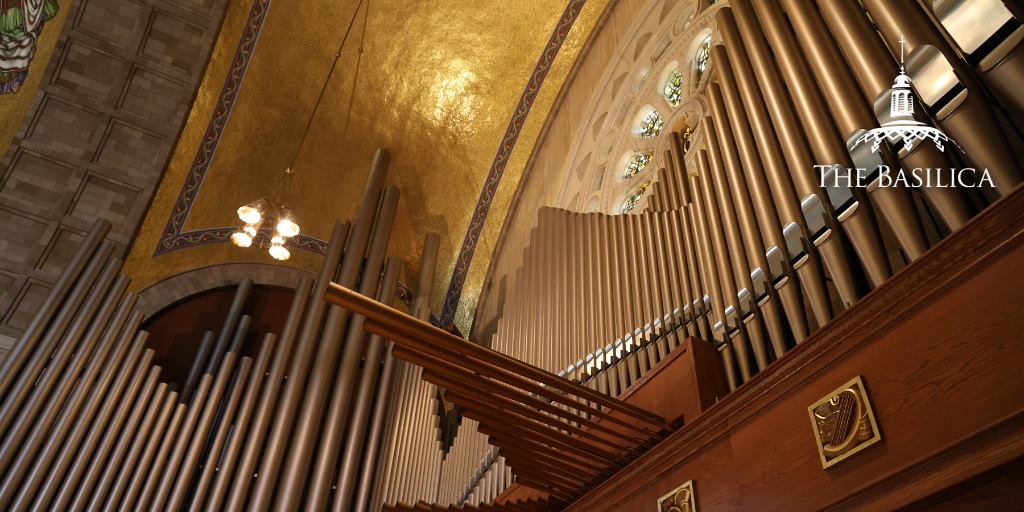 Join the Basilica for the eighth performance in our 2023 Summer Organ Recital Series on August 20 at 6:00 PM in the Great Upper Church. Adam Chlebek of Lakewood, Ohio will perform.
Adam Chlebek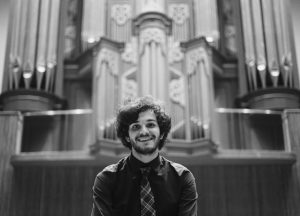 Adam Chlebek is pursuing a Bachelor's Degree in organ performance at the Oberlin Conservatory of Music, where he is a student of Jonathan Moyer. A Polish-American from Chicago, IL, Adam won 2nd Prize in the 2022 Taylor Organ Competition, and is a recipient of the Oberlin Conservatory Dean's Scholarship. He has performed throughout the United States and Poland in venues like St. Luke's Episcopal Church in Evanston, IL, the National Shrine of Our Lady of Częstochowa in Doylestown, PA, and the Shrine of St. John Paul II in Kraków, and has participated in masterclasses with Janette Fishell, Nathan J. Laube, William Porter, and Arvid Gast. In 2022, Adam served as the Sacred Music intern at the Basilica of the National Shrine of the Immaculate Conception in Washington, D.C. Adam has sung in choral ensembles like The Oberlin Musical Union and Collegium Musicum, where he has worked under Gregory Ristow and Steven Plank, and has studied choral conducting with Jodi Kerchner and Ben Johns. Adam is also an avid jazz pianist; he has participated in Oberlin's Performance and Improvisation Ensemble, where he has performed with Jamey Haddad, Jay Ashby, and Becca Stevens. He is also the keyboardist for The Surrealists, a psych-rock band based out of Evanston, IL. In addition to his studies, Adam serves as the Director of Music at St. James Catholic Church in Lakewood, Ohio.
Related Events