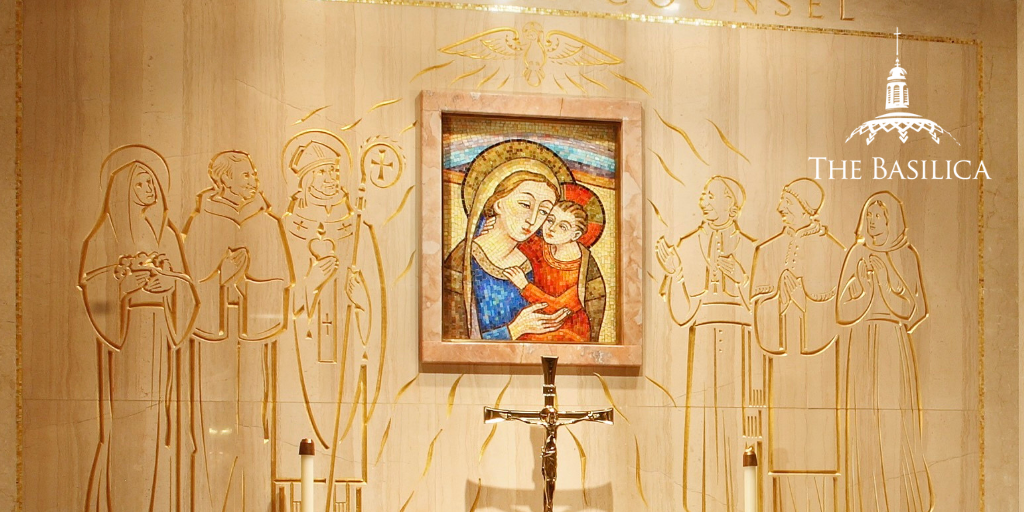 Despite suffering from immense emotional trauma, Saint Rita of Cascia remained unwavering in her faith, always demonstrating kindness to others. Even as her husband was unfaithful and her sons went astray, she never lost hope that God would use her life for good. As we celebrate her feast on May 22, we invite you to learn more about her life and legacy, and discover where she is portrayed in the Basilica.
Early Life and Marriage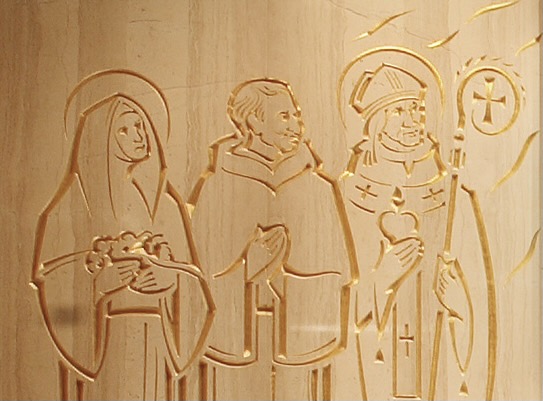 Born in 1381 in the town of Roccaporena, Italy, Margherita Lotti seemed destined for a life of holiness from a young age. According to one account, after the infant Margherita was baptized, a group of bees encircled her and flew in and out of her mouth. When she escaped the incident without injury, it was seen as a sign that she would become a woman of faith.
Later in her childhood, Margherita expressed a desire to become a bride of Christ. However, when she was only 12 years old, her parents arranged for her to be married against her wishes. The years that followed were full of countless trials for young Margherita, whose husband turned out to be a vicious man. Margherita endured both physical and emotional abuse from him, but remained faithful despite his truculence and infidelity, and gave birth to twin sons within a year of their wedding.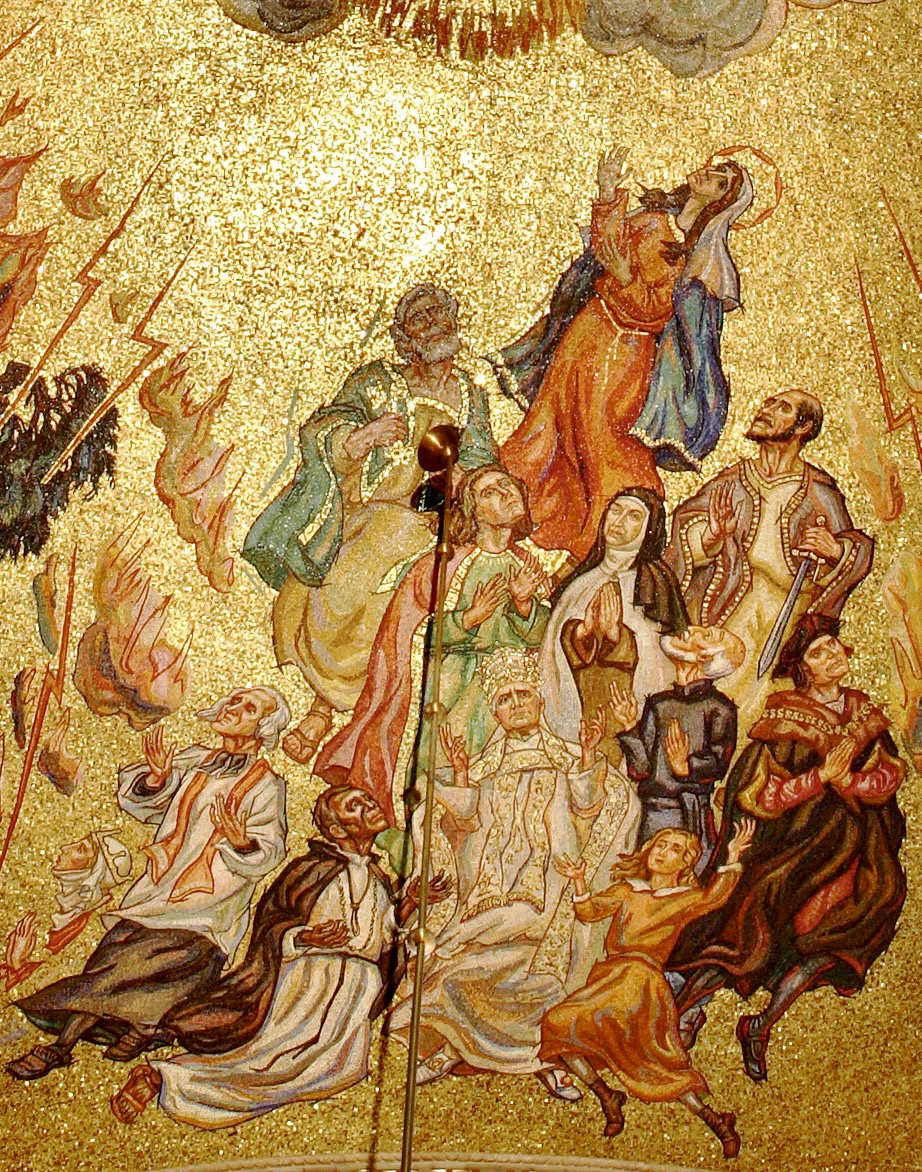 Grief and Hope
Over time, Margherita's husband learned to be a kinder man, even going so far as to forsake a longstanding disagreement between his family and another. However, adversaries from his past did not forgive him so easily, and killed him, 18 years after he and Margherita were married. Although she forgave her husband's killers, her sons were not so gracious. They sought to take the lives of their father's murderers, and joined forces with their uncle to carry out their plan. Concerned about how the thought of revenge was darkening her sons' hearts, Margherita asked God to take their lives before they took the lives of others; the following year, they died from dysentery.
Widowed and childless, Margherita sought refuge at the Monastery of Saint Mary Magdalene in Cascia. Initially, the leaders rejected her application to become a nun, as they feared retaliation due to her husband's involvement in the local conflict. But God did not abandon Margherita; the feud soon dissolved, and the nuns allowed her to join their convent. One account states that following this news, she was miraculously carried to the monastery during the night by three saints: John the Baptist, Augustine of Hippo, and Nicholas of Tolentino.
Convent Life and Death
Finally able to realize the dream of her youth, Margherita dedicated herself wholeheartedly to work at the convent. While she could often be found advising lay people and tending to ailing nuns, she would also find time to reflect on the Passion of Christ. After she turned 60, strange sores appeared on her forehead, which some people likened to the wounds Christ received from the crown of thorns. They marred her face for the rest of her life, until she passed away on May 22, 1457. Margherita died after a long struggle with tuberculosis that confined her to bed for the final four years of her life, during which she subsisted almost exclusively on the Eucharist. While her body was initially buried at the basilica of Cascia, it was later found incorrupt and moved to the Saint Rita shrine at Cascia, where you can view it today.
Nearly 450 years later, Saint Rita was canonized on May 24, 1900, by Pope Leo XII. She is recognized as the patron saint of difficult marriages, parenthood, and impossible causes. At the Basilica, you can find Saint Rita portrayed in the Our Mother of Good Counsel Chapel and the Second Coming Mosaic.
Sources:
Butler's Lives of Saints, ed. Bernard Bangley
Saint Rita of Cascia, Franciscan Media
St. Rita, Catholic.org
St. Rita of Cascia, Catholic News Agency