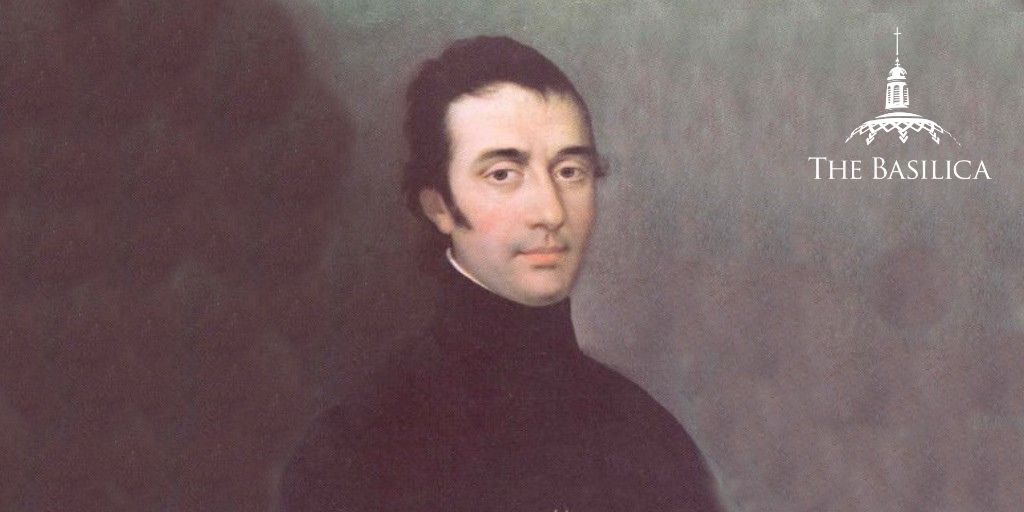 Did you know that the Congregation of the Missionaries, Oblates of Mary Immaculate was founded in 1826 by St. Eugene de Mazenod? A French noble-turned refugee, Eugene followed an unconventional path to ministry – but when he discovered his true calling, he was unstoppable. Now, as we celebrate the anniversary of his birthday on August 1, we invite you to learn more about his life, legacy, and how the Oblates of Mary Immaculate have served at and are honored at the Basilica.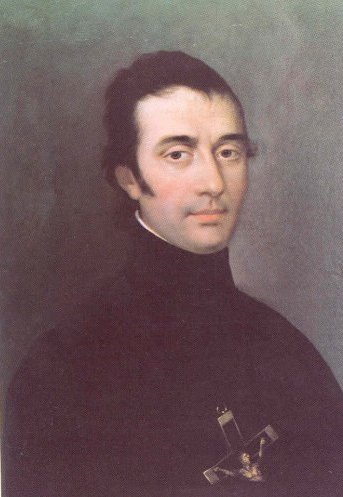 Early Life
Eugene de Mazenod was born into a noble family in France on August 1, 1782. In the chaos of the French Revolution, they were forced to the flee the country when Eugene was only eight. Little did they realize that it would be 11 years before they could return home.
The Mazenods drifted from city to city in Italy, struggling to make their way in the world after living on inherited wealth. Eugene's father attempted various trades, but with no prior experience he soon found himself out of his depth and his family nearly in poverty. Though their frequent relocation proved tumultuous for Eugene's intellectual development, he received a solid educational foundation with the help of a priest who lived near them in Venice. Later, after the family moved to Palermo, he experienced court life for the first time under the benevolence of the Duke and Duchess of Cannizzaro and was enchanted by its glittering splendor. Adopting the title of Count, Eugene thought his future seemed quite auspicious.
Eugene Finds His Calling
Upon his return to France in 1802, 20-year-old Eugene was sorely disappointed. France was a new world – and the currency of aristocracy no longer held any weight. Meanwhile, conflict roiled his own family life; his parents were separated, and his mother was struggling to reclaim their family possessions. She also pressured Eugene to marry into a wealthy family to help lift them from destitution. Realizing just how empty the search for material happiness was, Eugene found himself looking for meaning in the Church and charitable service. He realized that God had given him a new calling.
In 1808, he entered the seminary of St. Sulpice in Paris and on December 21, 1811, he was ordained a priest.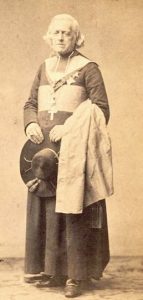 Eugene Founds the Oblates of Mary Immaculate
Following his reversion, Eugene demonstrated a passion for the underserved, refusing a typical parish appointment to dedicate himself to prisoners, servants, youth, and country villagers. Rather than conversing in the formal French vernacular he spoke in the common tongue of Provencal to better relate to rural peoples as he traveled across the countryside. As somewhat of a renegade, Eugene invited priests with similar proclivities to join him in his ministry, and together they called themselves the Missionaries of Provence. Eventually, Eugene wrote directly to Pope Leo XII to request official recognition for his group of priests as a Religious Congregation of pontifical right, which was granted on February 17, 1826. The new congregation was dubbed the Oblates of Mary Immaculate, and Eugene served as their Superior General until his death 35 years later.
Following the re-establishment of the Diocese of Marseille and the installment of Eugene's uncle Canon Fortune de Mazenod as Bishop there, Eugene was appointed Vicar General by him. In his new position, Eugene was responsible for rebuilding the Diocese, all while continuing his work for the Oblates. His diligence resulted in his promotion to auxiliary bishop – but even this fortunate development would be fraught with difficulty. When his episcopal ordination in Rome defied the claims of the French government to control religious appointments, Eugene found himself amidst a diplomatic quagmire. Yet by the grace of God, he was able to continue in his ministry, and was appointed as the Bishop of Marseilles five years later.
The Work of the Oblates Spreads
As Eugene continued his ministry with the Oblates of Mary Immaculate, their missions began to spread into more remote lands. Even when his own numbers were small at home in France, he was always eager to send his men to countries around the world – everywhere from Canada and the United States to Sri Lanka and South Africa! The Oblates established diocese in many previously unreached lands, providing care, sharing the Gospel, and baptizing new believers. Eugene's missionary zeal was so marked that he became known as a "second Paul."
At the same time, Eugene was tirelessly dedicated to the Church of Marseille, where he founded new parishes, supported seminary training, and built a cathedral. He went on to become the senior bishop of France and was appointed a Senator by Napoleon III in 1856 before his death in 1861.
Saint Eugene and the Oblates of Mary Immaculate at the Basilica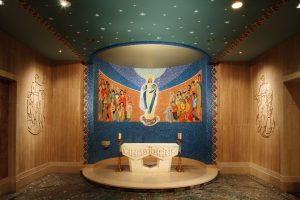 Today, the Oblates of Mary Immaculate has over 3,600 missionaries sharing the Gospel in 70 countries across the globe. They also have a special relationship with America's Catholic Church; since 1959, Oblate priests have celebrated Masses, heard confessions, and served on staff at the National Shrine. Today, Fr. Raymond Lebrun, OMI, serves as the Basilica's Spiritual Director.
The Oblates' legacy and dedication to missions is honored in the Basilica in the Mary, Queen of Missions Chapel. Bishop Thomas J. Grady, Auxiliary of Chicago (1967–74) and Very Rev. Richard J. Murphy, OMI consecrated the altar and dedicated the chapel on October 14, 1967. Years later, when the chapel needed refurbishment, it was made possible through the generosity of the Oblates of Mary Immaculate.
About the Mary, Queen of Missions Chapel
This chapel features a brilliant Venetian glass mosaic depicting Mary crowned with twelve stars, holding a globe surmounted by a cross, with the moon and the serpent beneath her feet (Revelation 12:1). She is surrounded by men and women from the various continents and cultures evangelized by the Oblates of Mary Immaculate (OMI), including the Asian-Pacific, South America, and the Arctic Circle. Travertine marble walls carry incised figures of Oblate preachers, the north wall is a panel of Portasanta marble with a rondel bearing the Oblate seal and motto, and a mission cross of the Oblates is in the center of the altar. The inscription in the chapel is taken from the writings of Saint Eugene de Mazenod, "They will always look upon her as their mother."
Source:
Biography of Saint Eugene Mazenod, the Vatican
Additional photos accessed at Vatican.va and Wikimedia Commons.