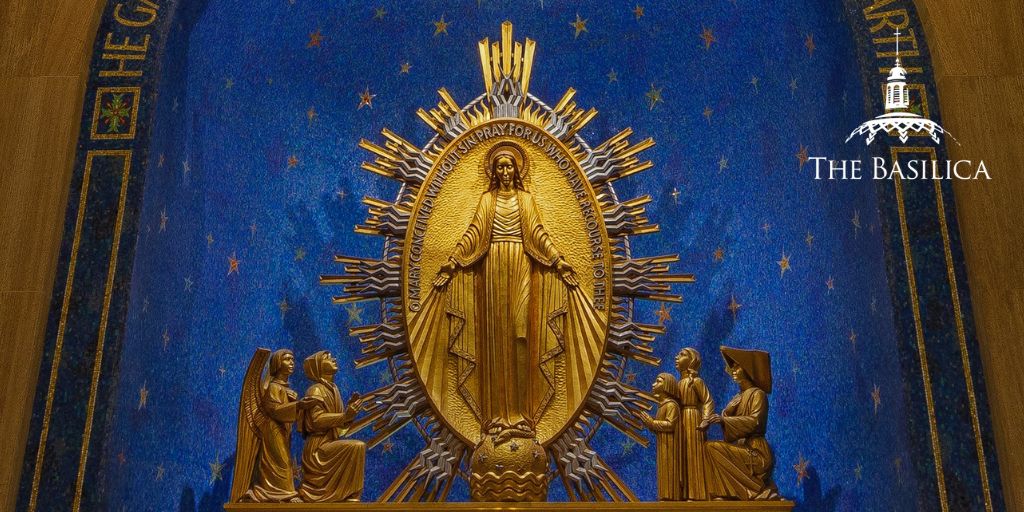 One of the most popular Marian devotions in the world, the Miraculous Medal is worn by countless of the faithful as a symbol of protection and safeguarding. But how did this distinctive image and Marian devotion originate?
It all began in a convent in France in 1830, when St. Catherine Labouré first saw an apparition of the Blessed Mother.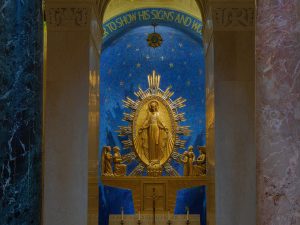 How the Miraculous Medal Originated
Born in 1806, Catherine served as a nun at the convent of the Sisters of Charity of St. Vincent de Paul at Châtillon-sur-Seine in France. According to accounts, one night, she was suddenly awoken by a luminous child, who she followed down the hall to the chapel. There, she saw an even more brilliant figure: the Blessed Mother, who she proceeded to speak to for two hours. Catherine went back to bed after the incident, and months later, saw Mary once more in an image of splendor. On one side, she saw the Blessed Mother standing atop a globe, her hands emanating beams of light. On the other side stood a cross with an "M," and two hearts – one with a crown of thorns, and the other with a sword through it. In the apparition, Mary told her to make the image into a medal, which would provide protection and grace to those who wore it.
St. Catherine's Anonymity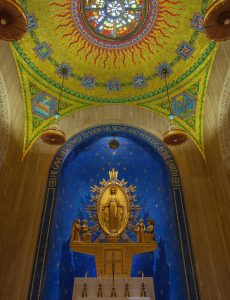 Although Catherine only told her confessor of the phenomenon, he had the image made into a medal in 1832, and that year, 1,500 copies of it were produced. Official investigations into her visions determined them to be authentic, but Catherine insisted on remaining anonymous during her lifetime, continuing to live in selfless service, caring for the elderly and managing the convent.
Today, millions of the faithful wear the medal, which has continued to be produced and is immensely popular.
Find the Miraculous Medal Honored in the Basilica
The devotion of the Miraculous Medal is honored in a shimmering blue and gold chapel in the Great Upper Church. The center reredos depicts Mary as she appeared to Catherine Labouré and as she appears on the Miraculous Medal. To the left of the image, Catherine is portrayed as a novice with her guardian angel, kneeling in awe of the Blessed Mother. On the right, Catherine is dressed as a professed Daughter of Charity and has two children at her side. Etched in marble under the image is the phrase, "Come to the foot of the altar," – Mary's words to Catherine. The gold mosaic ceiling depicts different signs and wonders of God, with a circular stained-glass window in the center.
Sources:
The Way of the Saints, Dr. Tom Cowan
The Basilica Guidebook, Dr. Geraldine Rohling