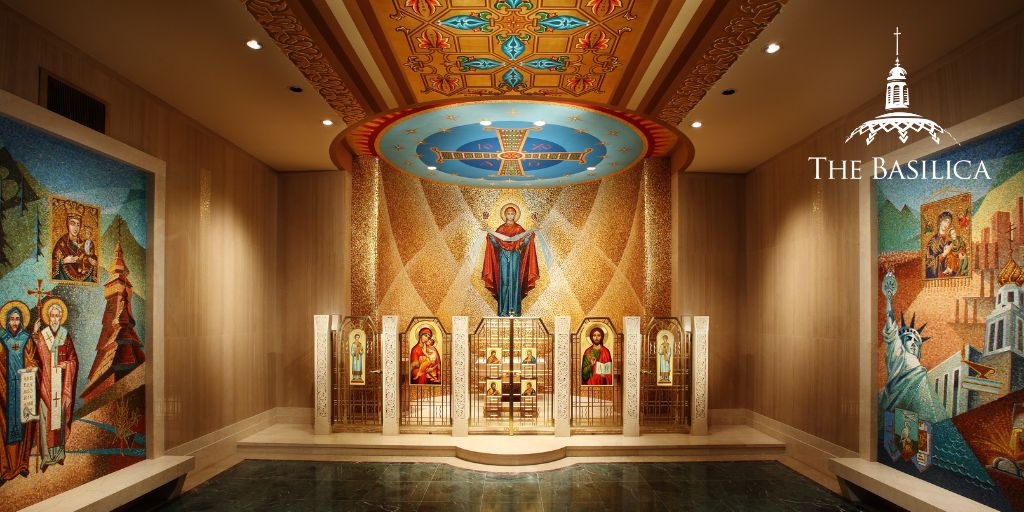 Did you know that the Byzantine-Ruthenian Chapel at the Basilica was dedicated on October 6, 1974? The day of the dedication marked the 50th anniversary of the Ruthenian Exarchate in the United States, celebrating the shared spiritual heritage of American and Eastern European Catholics. It is also associated with the Marian devotion of Pokrov, the Feast of the Holy Protection of the Theotokos. Learn more about this ancient celebration and how it is honored at the Basilica.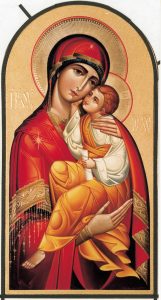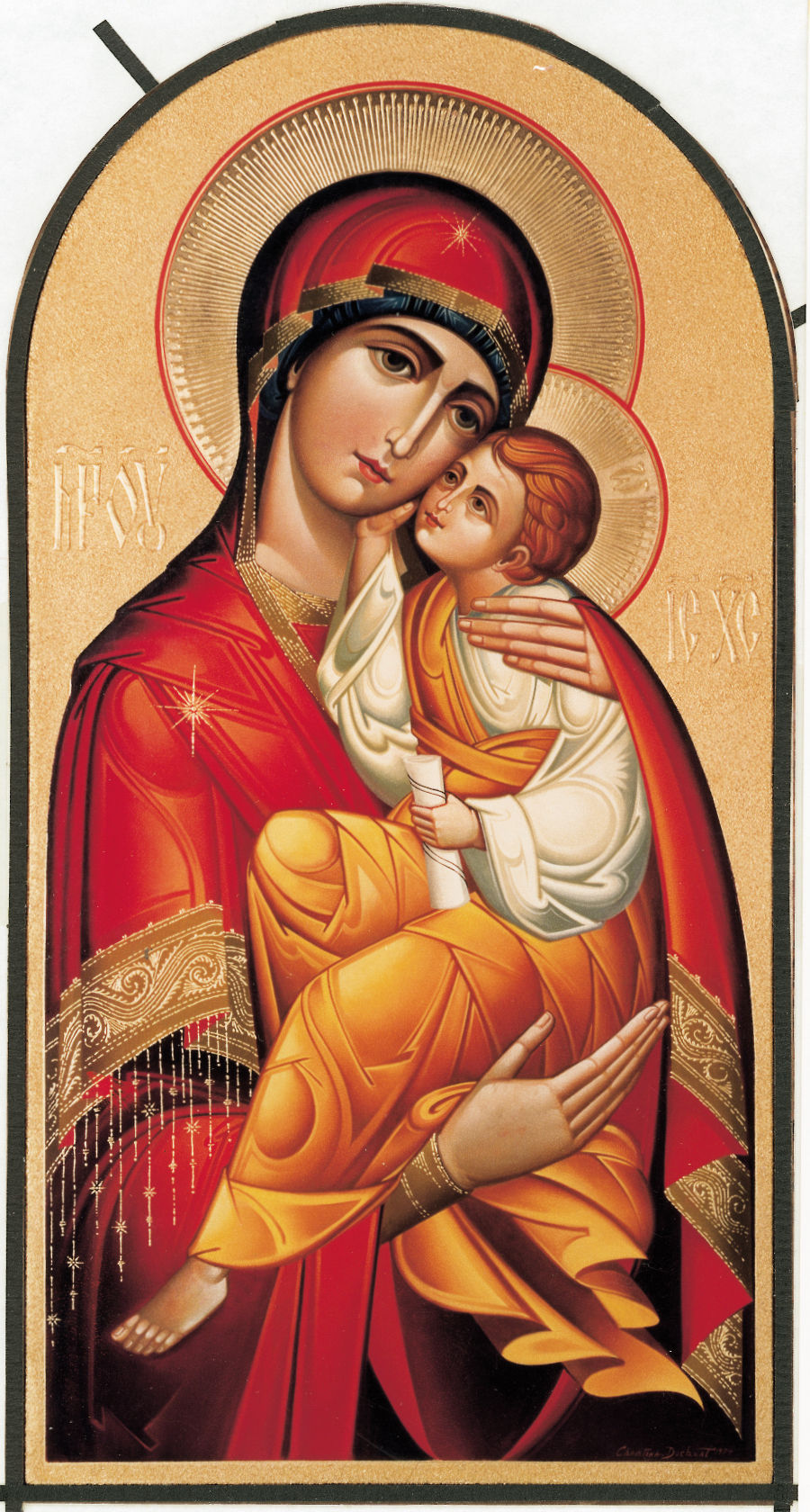 Intercession of the Theotokos
The devotion to Our Lady of Pokrov originated in A.D. 626, during the siege of Constantinople. During the attack, the people of the city gathered at the Church of Blachernae and held an all-night vigil, singing and praying for intervention. The Blessed Mother appeared to the congregation and sheltered them with her maphorion – the Holy Veil of the Virgin. This Marian devotion is celebrated today as a tribute to her great love and protection of the faithful during perilous times.
The Byzantine-Ruthenian Chapel at the Basilica
The chapel at the Basilica, which is known as the Byzantine-Ruthenian Chapel, honors the Ruthenian Catholic tradition not only in its art but also in the design of the sanctuary. Behind the altar, a mosaic of vibrant red, blue, and gold tiles depicts the Blessed Mother holding her maphorion. The iconostasis (icon screen), a distinctive feature of any Eastern Rite Church, is a wall that separates the sanctuary from the rest of the chapel and is made up of many different icons and religious symbols. The iconostasis in the Byzantine-Ruthenian Chapel features Christ the Teacher and Mary as Theotokos, while the Royal (sanctuary) doors show the four evangelists. The two Deacon (side) doors portray Saints Laurence and Stephen, two Deacons of the early Church.
The left wall of the chapel honors the Catholic traditions of Eastern Europe, showing the Carpathian Mountains and prominent saints including Cyril, Methodius, and the weeping Madonna, Maria Pozc. The right wall represents Ruthenian Catholics in the United States, with the Statue of Liberty, the Seminary of Saints Cyril and Methodius in Pittsburgh, and an icon of Our Mother of Perpetual Help.
Tour the Chapel Virtually
Explore this space in stunning 360° with our virtual tour.
Source:
The Basilica Guidebook, Dr. Geraldine Rohling