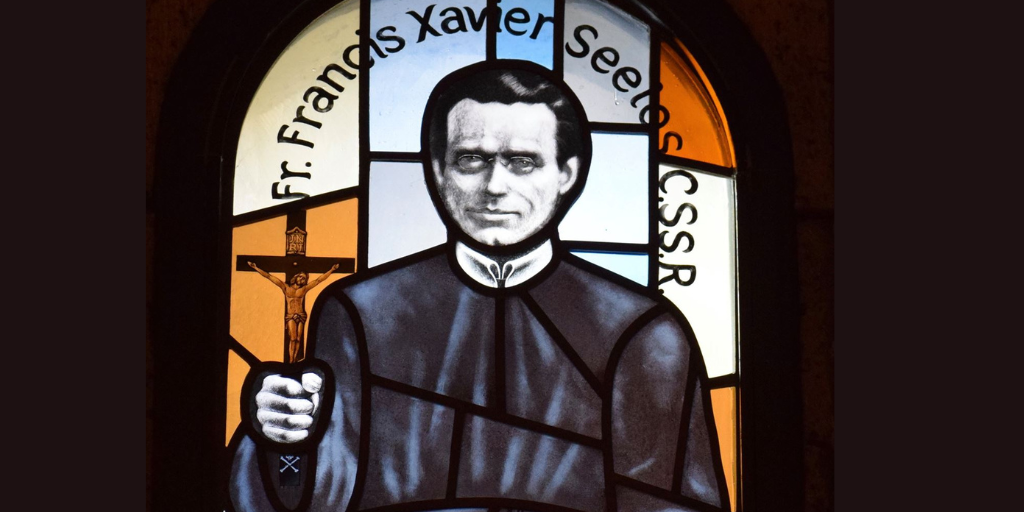 On October 5, the Church celebrates the Memorial of Blessed Francis Xavier Seelos. A native of Germany who travelled to America to share the Gospel, his heart for people of all races and backgrounds distinguished him as a compassionate man of faith. Learn more about his life, legacy, and where you can find him portrayed in the Basilica.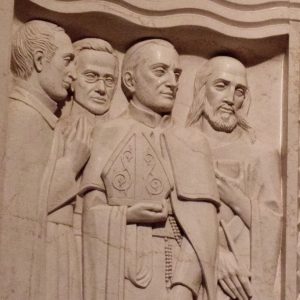 Early Life
One of twelve children, Francis Xavier Seelos was born on January 11, 1819, in Füssen, Bavaria, Germany, and was baptized that same day. By 1839, he had completed his education at the Institute of St. Stephen in Augsburg and went on to study philosophy at the University of Munich and theology at a diocesan seminary. It was during this time that he became familiar with the work of the Redemptorists and decided to join their efforts to bring the Gospel to German-speaking immigrants in the United States.
Seelos Goes to America
Though he officially became a Redemptorist in 1842, it wasn't until 1843 that he arrived in New York, and 1844 that he was finally ordained a priest. For six years, he served as an assistant to Saint John Neumann at St. Philomena's Parish in Pittsburgh before becoming superior and novice master. Together, Neumann and Seelos worked tirelessly to preach missions.
His heart for the faithful was demonstrated not only in his preaching, but in the warmth, kindness, and understanding with which he conducted himself. This gentle spirit attracted the faithful of all races and nationalities from near and far, earning him immense popularity as confessor. With his simple lifestyle and plain manner of speaking, he easily related to people from all walks of life.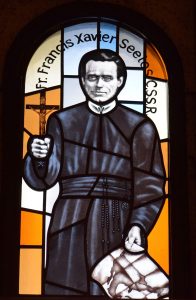 Seelos Travels Across the States
It is no wonder, then, that Seelos should stand out as an exceptional candidate to the Bishop of Pittsburgh for his successor in 1860. But Seelos thought himself unworthy of the honor, so the office was given to someone else at his request.
The years that followed brought a diverse range of experiences for Seelos. During the Civil War, Seelos met with President Abraham Lincoln to request the exemption of seminarian students from the draft. Then, after stepping down from his position as Prefect of Students, he spent some years preaching in English and German throughout the Midwest and the Mid-Atlantic states until 1866 when he was named Pastor of St. Mary's Assumption Church, a Redemptorist parish in New Orleans.
Tragically, he didn't serve there long. That September, he caught yellow fever after caring for those infected with it, and passed away on October 4, 1867, at the age of 48. He was declared a Blessed by Pope John Paul II in 2000.
You can find Blessed Francis Xavier Seelos portrayed in the Basilica in a window in the lower sacristy of the Crypt Church and in marble in the Our Mother of Perpetual Help Chapel.