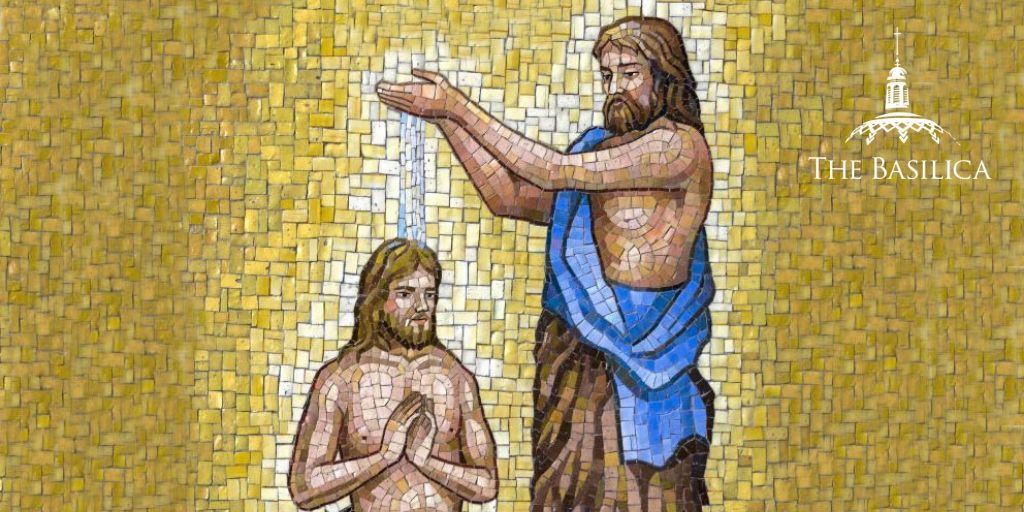 In the liturgical calendar, the Feast of the Baptism of the Lord signifies the end of the Christmas season. The Baptism of the Lord is notable because it marks the beginning of Jesus' ministry and confirms his identity as the Son of God. This event is documented in all the gospels except John.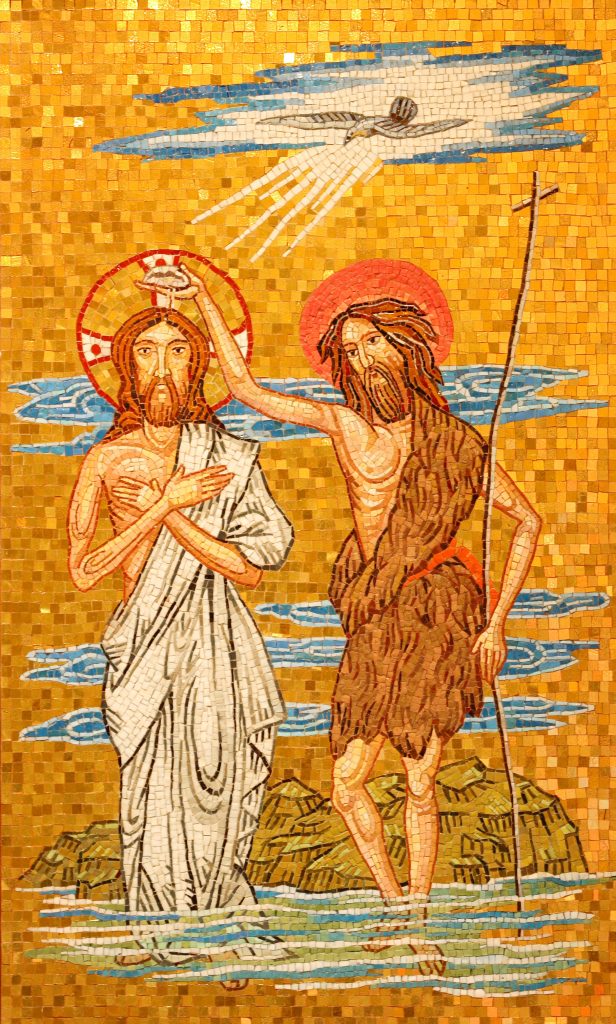 The Trinity Displayed in the Baptism of the Lord
The Gospel of Mark describes the event:
It happened in those days that Jesus came from Nazareth of Galilee and was baptized in the Jordan by John. On coming up out of the water he saw the heavens being torn open and the Spirit, like a dove, descending upon him. And a voice came from the heavens, "You are my beloved Son; with you I am well pleased." (Mark 1:9-11)
Christ's baptism remarkably shows all three Persons of the Trinity at the same time: the Son being baptized, the Holy Spirit descending, and the Father speaking from the heavens. In this event, the Father and the Holy Spirit confirm the deity of Christ, and Jesus submits to his Father's will.
Why Is Jesus Baptized?
When Jesus comes to John, John hesitates to baptize him. John's is a baptism of repentance, and Jesus has nothing for which he needs to repent. Why then does Jesus insist on being baptized? By choosing to be baptized, Jesus fulfills all righteousness – preparing himself to be a perfect sacrifice for us.
The account in Matthew demonstrates this:
Then Jesus came from Galilee to John at the Jordan to be baptized by him. John tried to prevent him, saying, "I need to be baptized by you, and yet you are coming to me?" Jesus said to him in reply, "Allow it now, for thus it is fitting for us to fulfill all righteousness." Then he allowed him. (Matthew 3:13-15)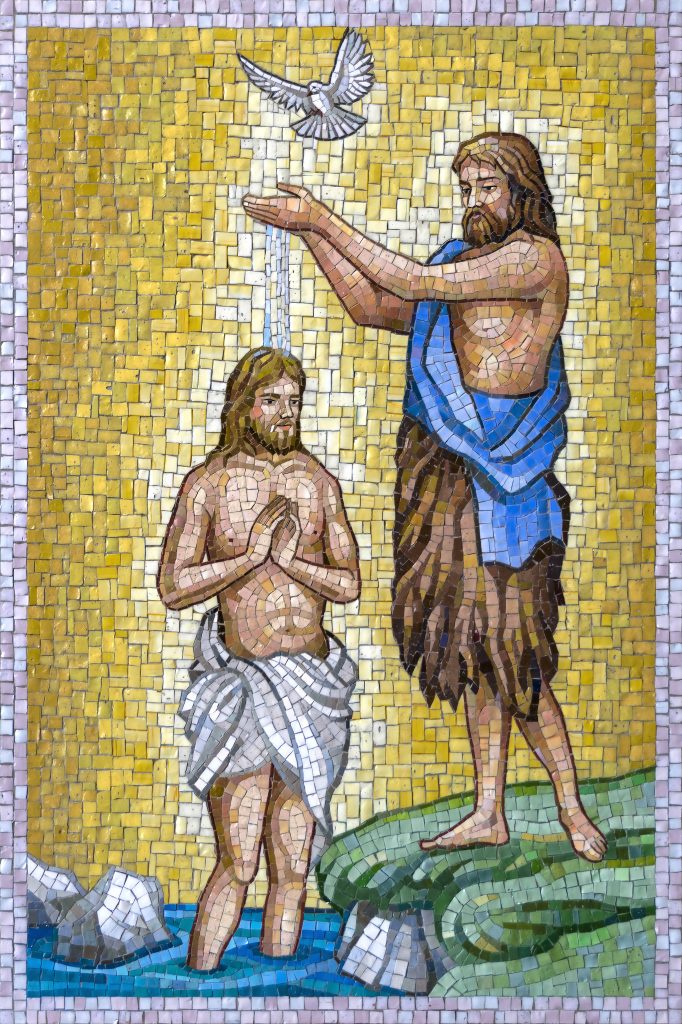 What Does Baptism Mean for Us?
As we reflect on Christ's baptism, we are reminded of our own baptism. Pope Benedict XVI said on the Feast of the Baptism of Our Lord:
[Baptism] is communion with the One who conquered death and holds in his hand the keys of life. Belonging to this circle, to God's family, means being in communion with Christ, who is life and gives eternal love beyond death.
Thanks be to God, who has redeemed us from our sins and given us eternal life through Jesus Christ.
At the Basilica, the Baptism of Christ is depicted in the Rosary Walk and Garden and the Chapel of Our Lady of Pompei.