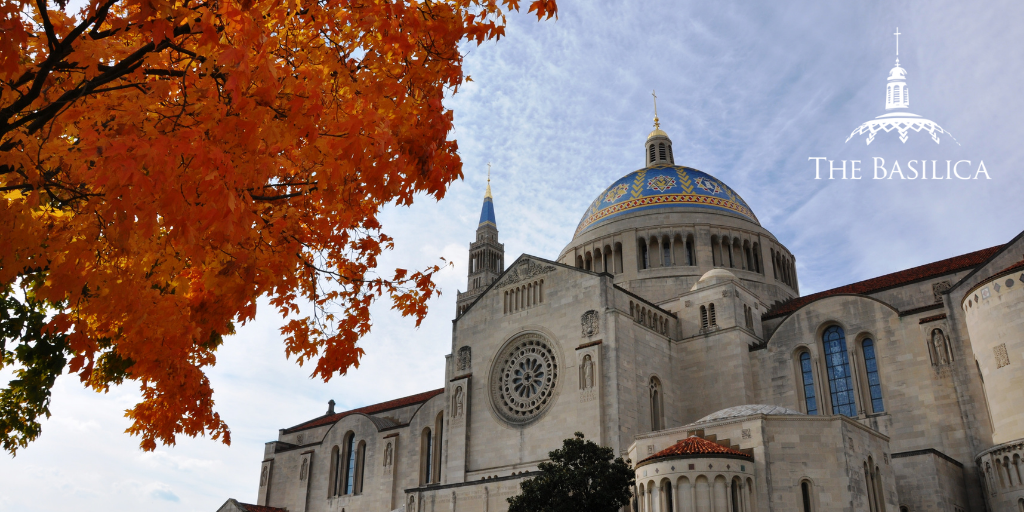 The National Shrine Shops are back with a newly curated collection just in time for fall. From breathtaking rosaries and exquisite jewelry to help you honor the Blessed Mother, to majestic home statues and holy water bottles, there is something for everyone. We invite you to browse the National Shrine Shops Fall Collection!
St. Michael the Archangel Statue
Did you know that St. Michael the Archangel is the patron saint of the armed forces, law enforcement officers, firefighters, and other first responders? This majestic 9" pewter and gold statue depicts St. Michael in a triumphant stance, crushing evil and ready to fight to protect God's children. This striking sculpture will serve as a reminder that God's angels are watching over you.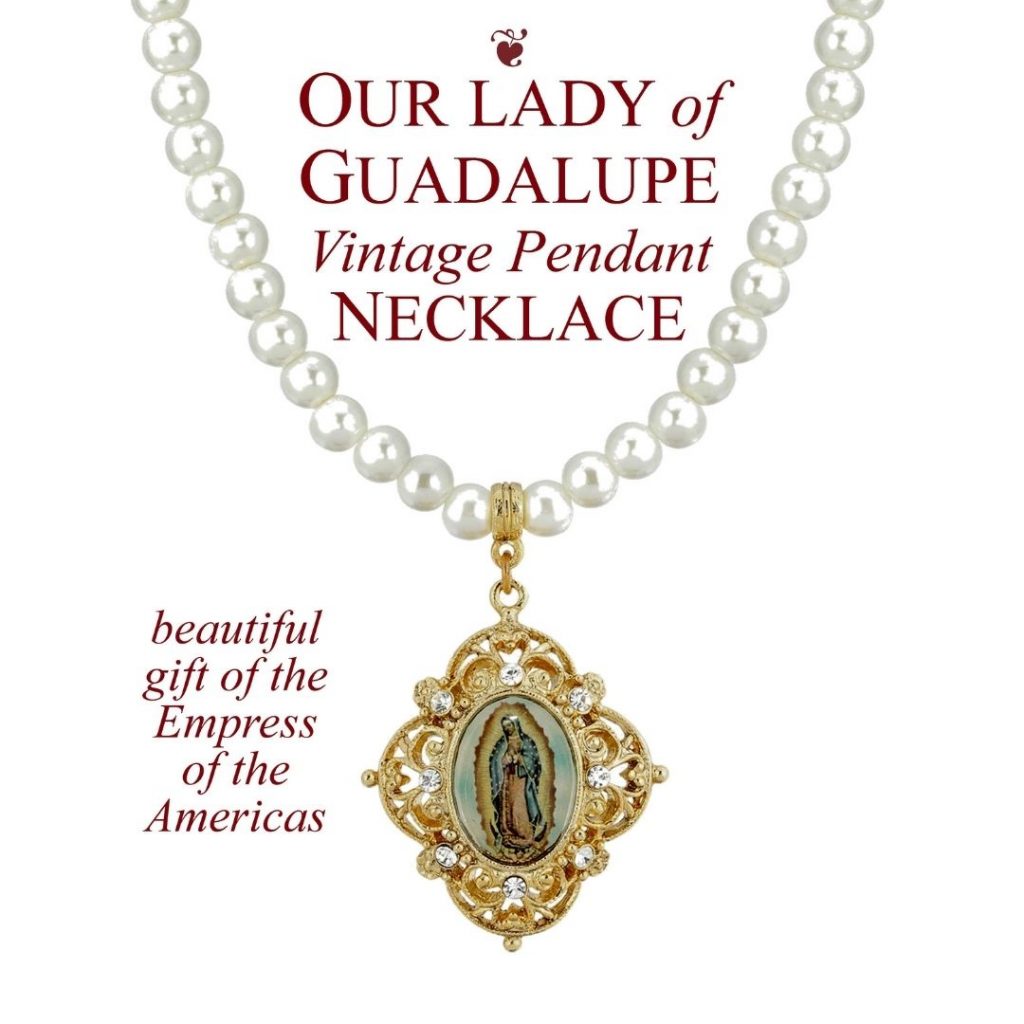 Our Lady of Guadalupe Pearl Necklace
Based on a vintage-inspired design, this cultura pearl necklace features Our Lady of Guadalupe, the "Empress of the Americas." As the protector of the innocents, Mary is portrayed in a traditional star-embroidered blue gown with her hands clasped in prayer and an infant resting at her feet.
The necklace is adjustable and can be 15"-18" long; the pendant is 1.93" high by 1.29" wide.
Holy Family Large Glass Holy Water Bottle
Keep your Holy Water in this elegant glass water bottle, featuring a medallion of the Holy Family. Bottle is 4" tall and holds 4 oz. This product is made in Italy.
Evening Nativity Puzzle
Get a head start on your Christmas shopping by purchasing this 550-piece puzzle featuring the work of artist Randy Wollenmann. Portraying a vividly detailed nativity scene that is evocative of stained-glass, this puzzle makes a splendid Christmas gift. It measures 18" by 24" when completed, and is made in the U.S.A.
Nativitá Christmas Cards
These Christmas cards feature Carlo Maratta's Nativitá, a stunning depiction of the Blessed Mother and the infant Jesus. Inside, the card reads:
"May the blessings of Christ be with you now and throughout the New Year. Merry Christmas!"
Each boxed set includes 18 cards and matching envelopes.
Saint Joseph Holy Water
Reflect on the year of St. Joseph with this holy water vial (not blessed) embedded in a prayer card. This product is made in Italy.
Aqua Murano Glass Rosary
Strengthen your devotion with this genuine Murano glass rosary from Italy. This rosary is made of 8mm aqua beads, each capped with 24k gold on either end, and includes an enameled miraculous medal center and crucifix.