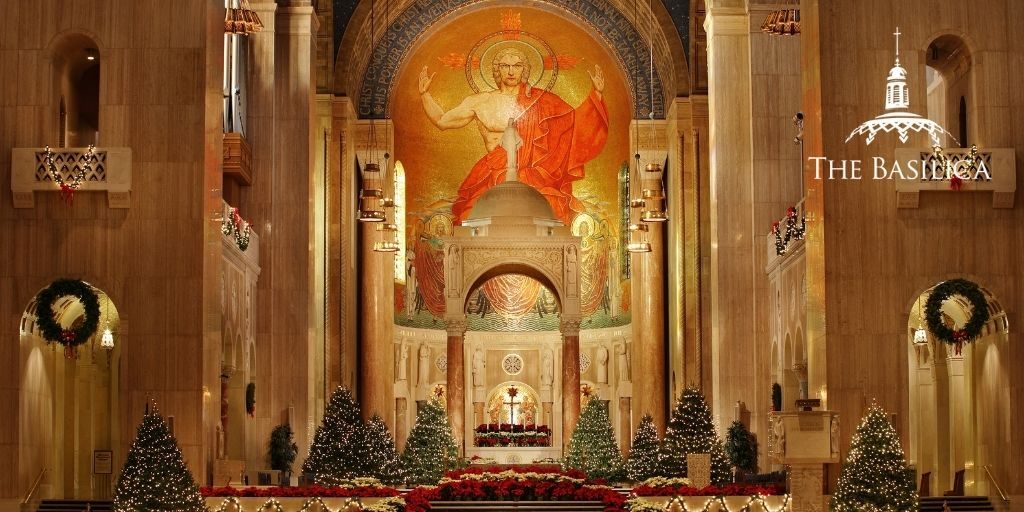 In search of something special for a loved one, but not quite sure where to start? This year, the staff at the National Shrine Shops have put together a list of their bestselling items for Christmas gifts. With jewelry, Christmas cards, cookbooks, and more, there's something for everyone on your list. Take a look!
Vatican Christmas Cookbook
The Vatican Christmas Cookbook shares the glorious spirit of joy and feasting that characterizes Christmastime at the Vatican. Acclaimed chef and former Swiss Guard David Geisser presents more than 100 original recipes that have been prepared and served at the Vatican during the Advent and Christmas seasons for over a thousand years.
Cross Advent Wreath
Celebrate the season of Advent with this breathtaking Advent wreath. As you anticipate the coming of Christ, the golden cross with its delicate scrollwork serves as a reminder of the hope we have in our Savior, who brings restoration and hope to us all.
Madonna & Child Cards
Wish your friends and family a blessed Christmas season with a card of Mary and the Christ Child. Featuring "Madonna & Child" by Giovanni Battista Salvi, these beautiful cards measure 5"x7". The inside of each card includes the text: "May you keep in your heart the miracle of Christmas today and forever." Each set includes 18 cards with 18 envelopes.
Murano Glass from Italy
Browse the National Shrine Shops' collection of Murano glass jewelry, including bracelets, necklaces, and rosaries. Choose from a selection of items fashioned with genuine Murano glass made in Italy.
Sacred Tiny Treasures
Explore our Sacred Tiny Treasures, a collection of jewelry including scapular necklaces, miraculous medal charm bracelets, miraculous Rosary necklaces, earrings, cross chokers, and more.
Immaculate Waters Soaps and Lotions
Immaculate Waters products are each made with pure Lourdes Grotto water for an all-natural skin care experience. From soaps and body washes to lotions and aromatherapy spritzers, they are perfect for those with sensitive skin, made with the highest quality ingredients and without harsh additives. Immaculate Waters offers unscented products and rose-scented and lavender-scented products.
Awaken Angel Chime Necklace
Wear this necklace and let the gentle chime remind you that you are never alone, awakening your senses to the presence of God and His angels. Each necklace is fashioned with a 30" gold-dipped chain with 2" extender, a 20mm chime with the "My Saint My Hero" logo and 7 glass beads (representing the 7 archangels).