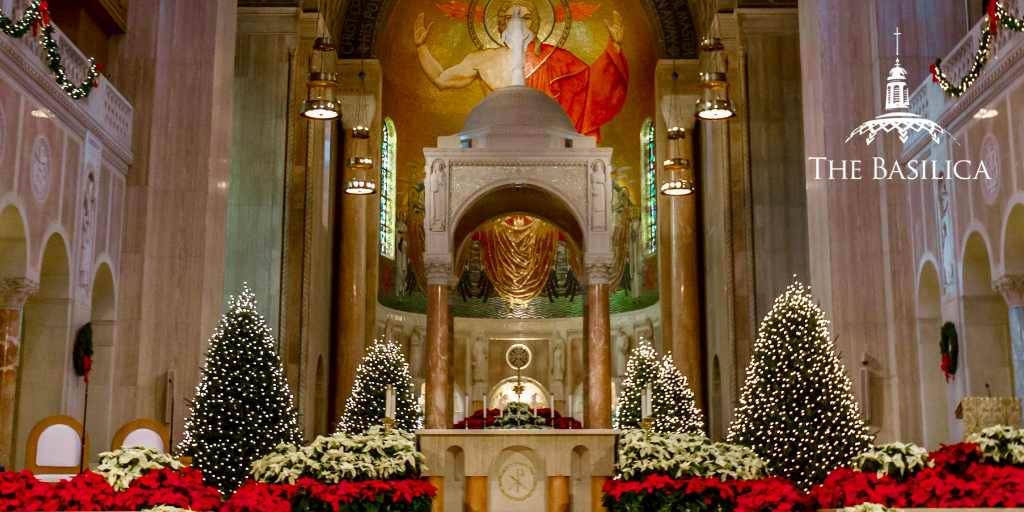 This December, we are excited to introduce Part II of the 2021 National Shrine Shops Christmas Collection! If you are still searching for the perfect gift, you can find inspiration in this curated collection of sacred jewelry, ornaments, and more. From Christmas cards and rosaries, to wine glasses and books, there's something for everyone.
View Part I of the collection. 
Madonna & Child Christmas Cards
These elegant Christmas Cards are certain to inspire devotion to our Blessed Mother! Featuring a depiction of the Madonna and Child as painted by Giovanni Battista Salvi in 1650, each card reads inside:
"May you keep in your heart the miracle of Christmas today and forever."
One box includes 18 cards and envelopes measuring 5 in. by 7 in.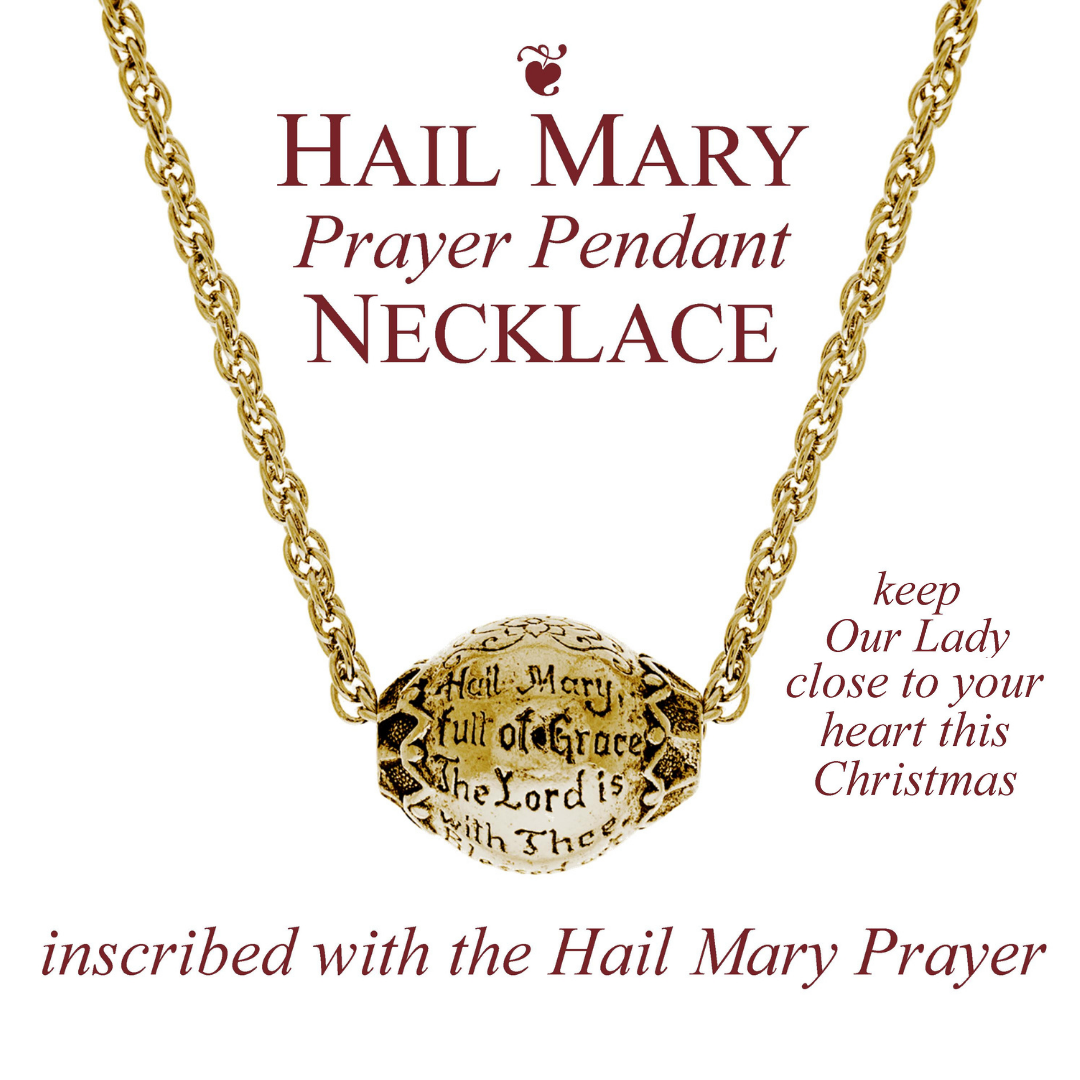 Hail Mary 14kt Gold-dipped Necklace
The design for this unique antique-style necklace was inspired by the most beloved prayer in the Catholic faith. Inscribed with the words of the Hail Mary, the delicate pendant hangs upon an 18 in. long chain.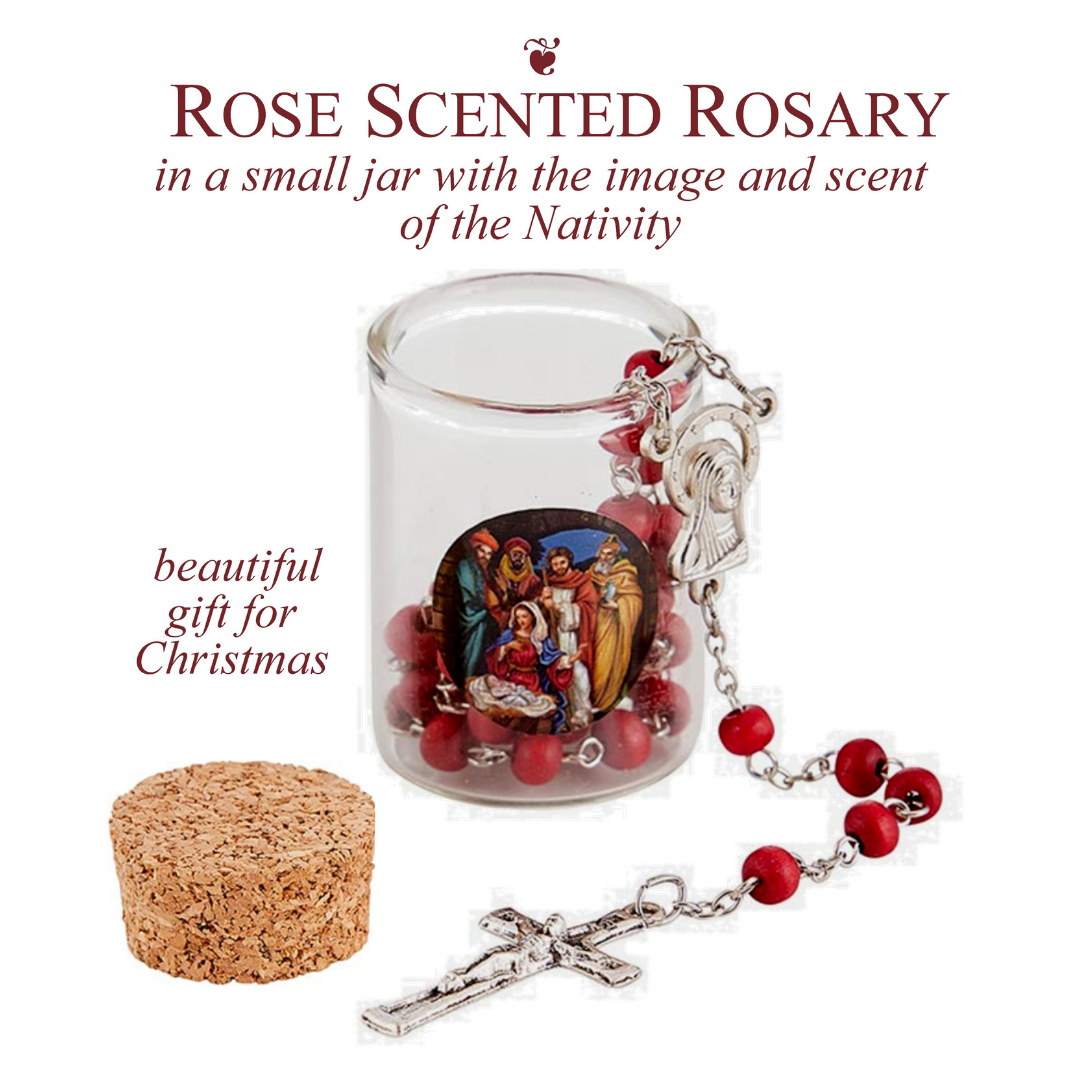 Rose-scented Rosary Tiny Jar with Holy Family Image
This tiny glass rosary jar features a miniature portrait of the Holy Family and the three wise men celebrating Christ's birth. Tucked inside is a delicate, red-beaded rosary on a silver chain, with a Marian centerpiece and traditional crucifix. The beads are specially made with rose-scented wood, and the chain measures 15 in. long.
Christmas Card Fun with the Nuns
Featuring the whimsical artwork of Margaret Loxton, these playful greeting cards come in three different sets: Nuns Pulling Sled, Nuns Ice Skating, and Nuns Skiing. Depending on the set, the inside text reads:
"Merry Christmas" or "Merry Christmas and a Happy New Year."
Each set includes 10 cards that are 6 in. wide and 4 in. tall.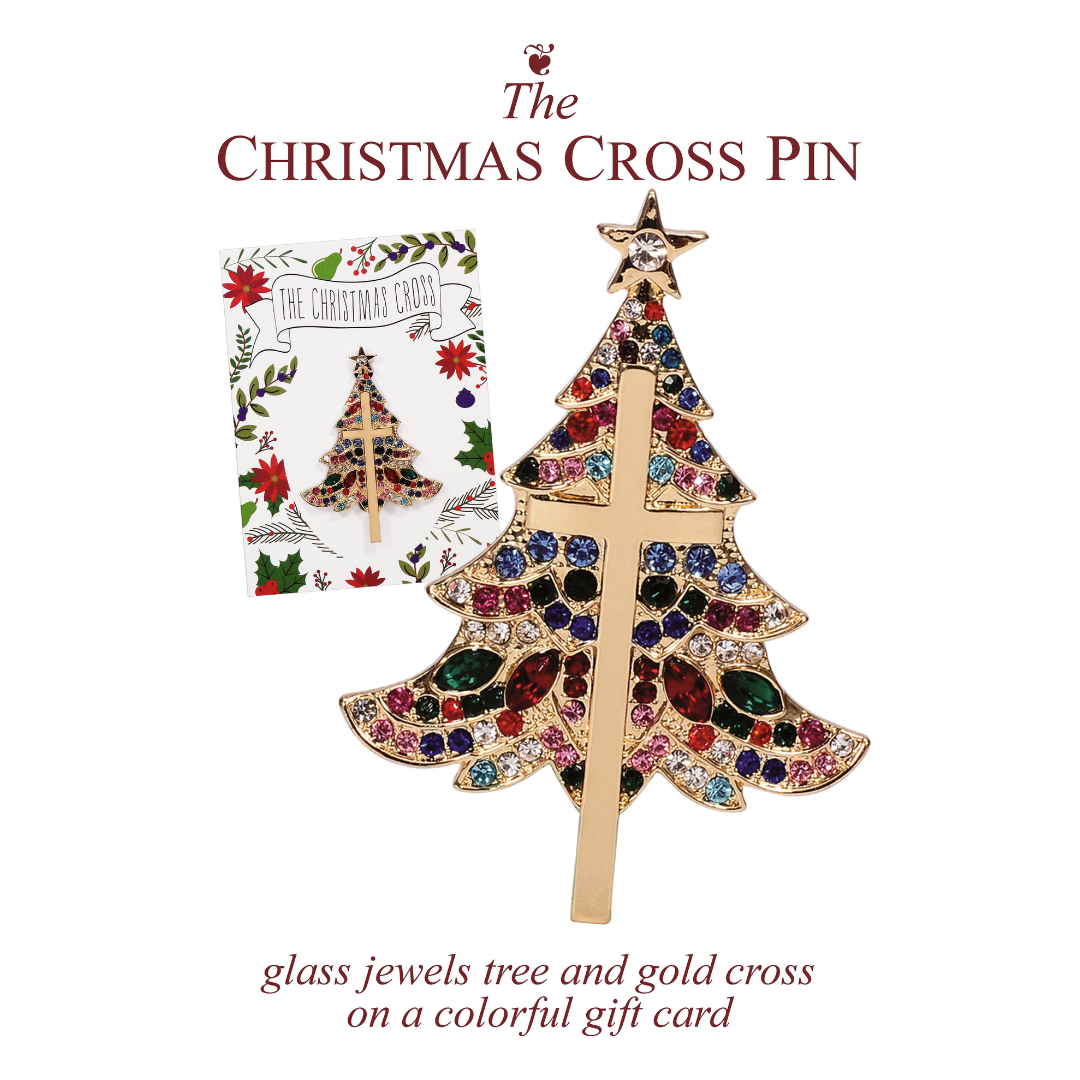 The Christmas Cross Pin
This festive pin features a jeweled Christmas tree overlaid with a golden cross. Studded with an array of colorful glass gems and topped with a star, this pin is 2.5 in. tall and will make the perfect adornment to your holiday attire.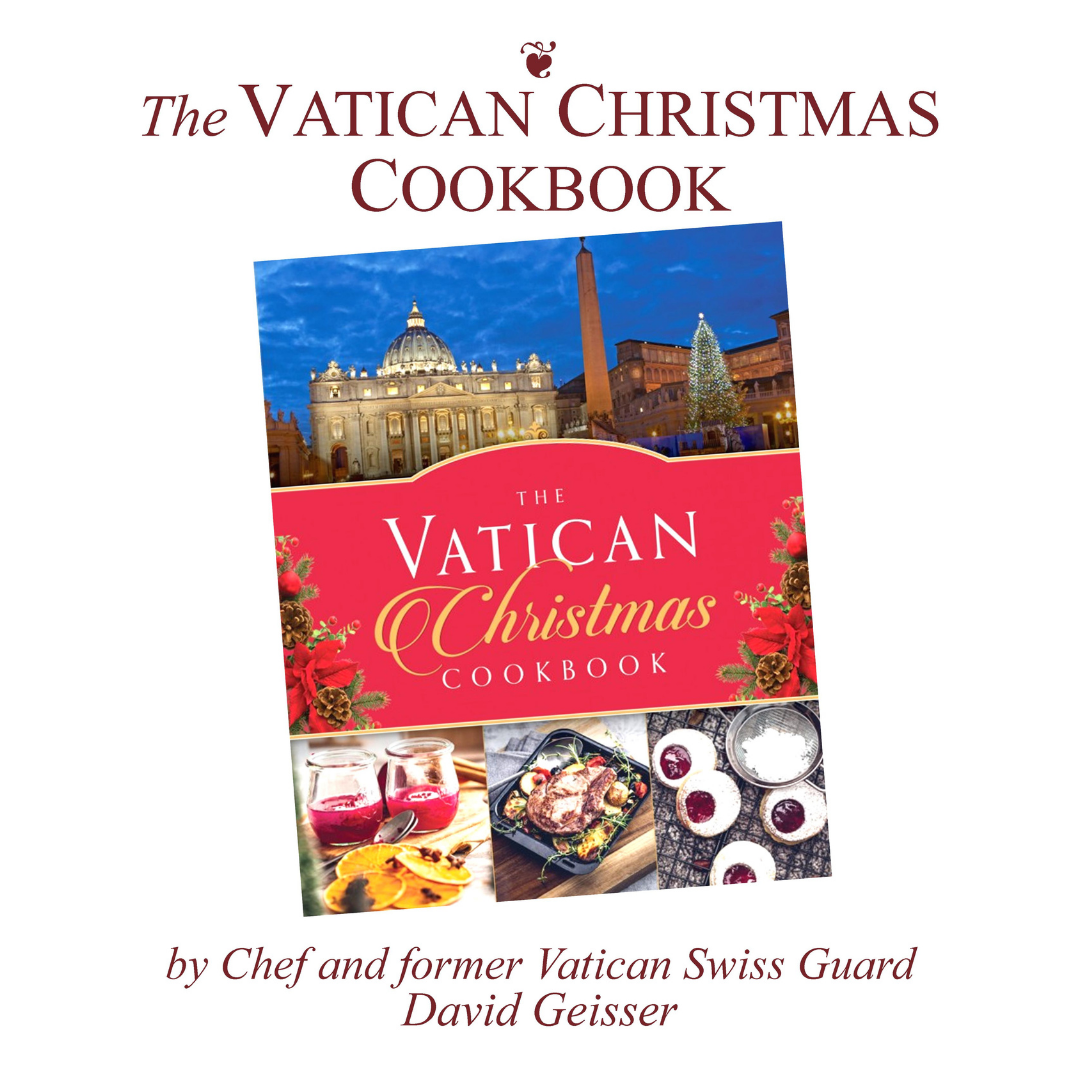 The Vatican Christmas Cookbook
The Vatican Christmas Cookbook shares the glorious spirit of joy and feasting that characterizes Christmastime at the Vatican. Acclaimed chef and former Swiss Guard David Geisser presents more than 100 original recipes that have been prepared and served at the Vatican during the Advent and Christmas seasons for over a thousand years.

Our Daily Red Stemless Wine Glass
Sit back, relax, and enjoy a glass of your favorite red wine in this stemless wine glass. Featuring the phrase "Give us this day, our daily red," this minimalist glass is the perfect gift for any wine-lover.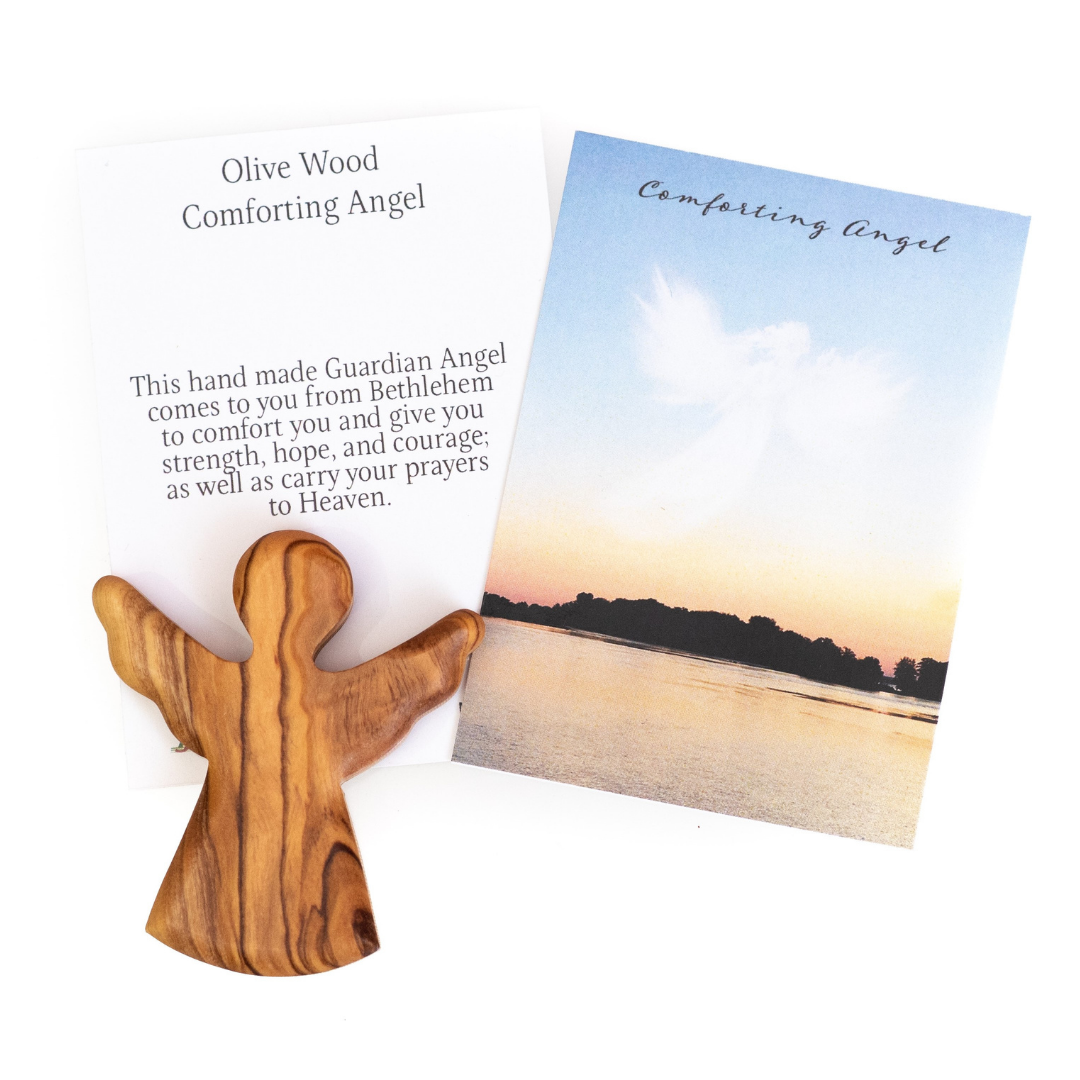 Olivewood Comforting Angel
Hand-carved in Bethlehem from olivewood, this Guardian Angel is elegant yet simple. At just 2 in. tall, this quaint carving comes with a prayer card, and is a wonderful reminder that God's guardian angels are always watching over His children.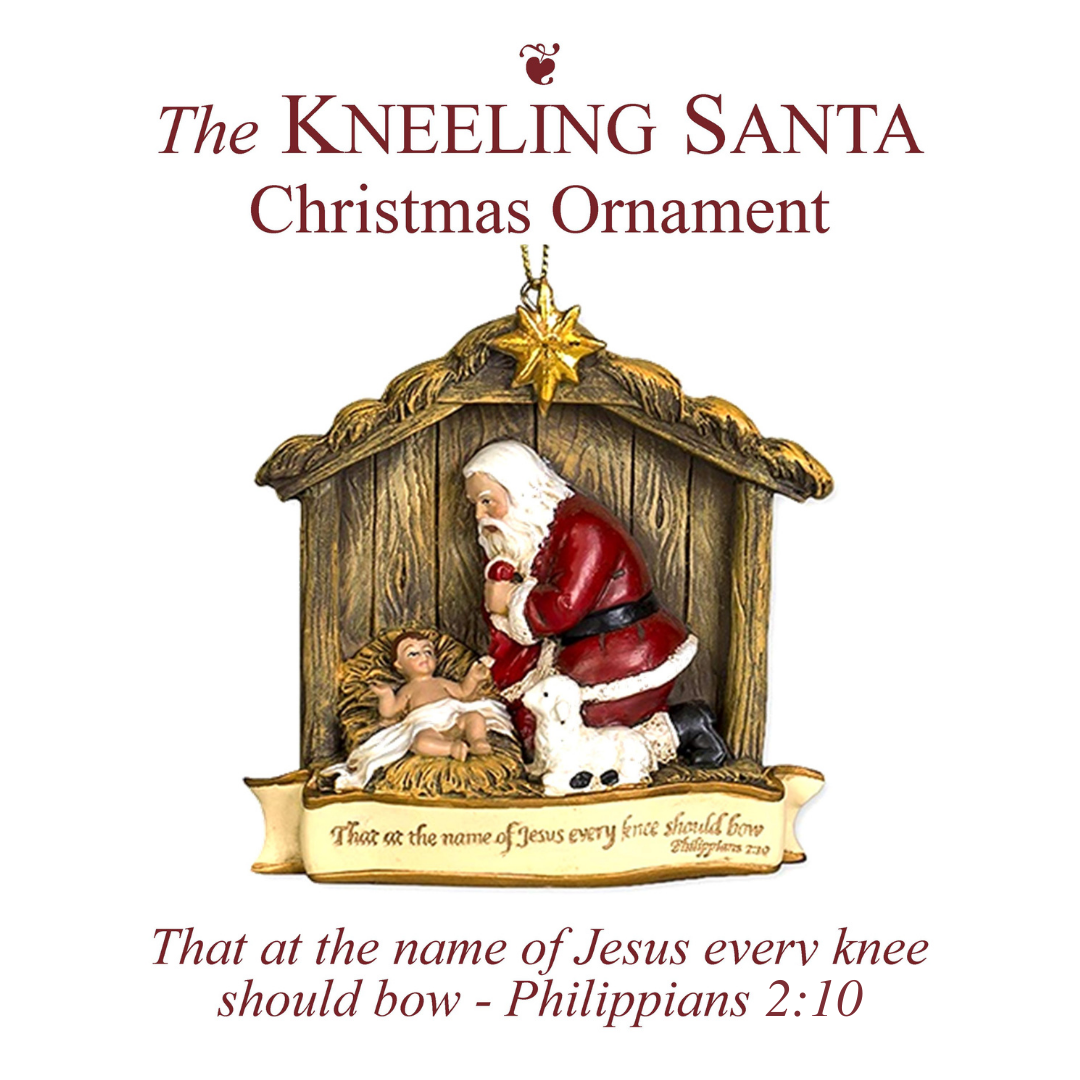 Kneeling Santa Ornament
This sweet ornament depicts a touching scene of Saint Nicholas kneeling beside the infant Jesus at the Nativity. With an excerpt from Philippians 2:10 inscribed across the bottom, this unique ornament makes a lovely addition to any Christmas tree. It is made of resin and stone, and is 3.5 inches tall.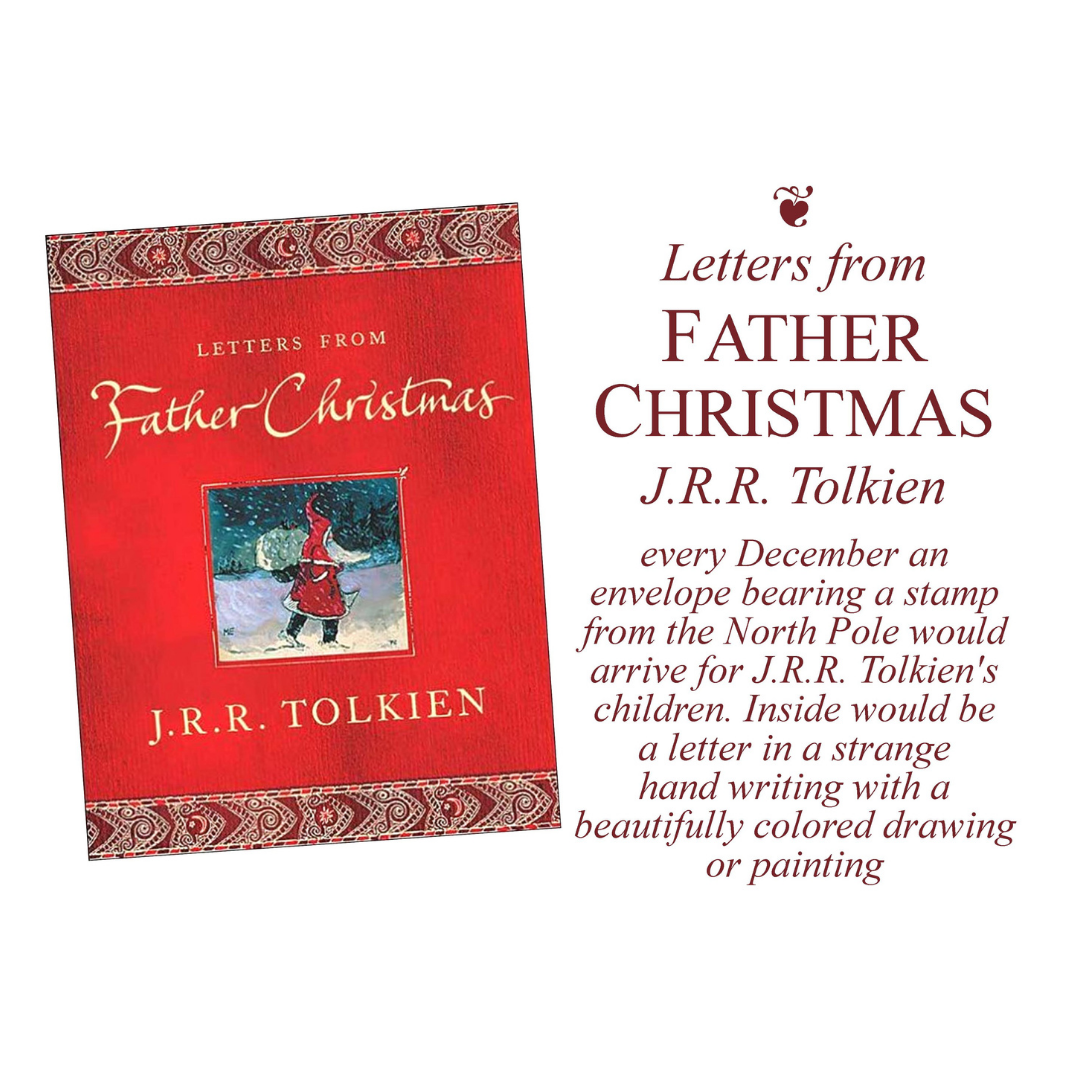 Letters from Father Christmas
This enchanting book contains a series of letters written by J.R.R. Tolkien to his children, in which he posed as Father Christmas. Every December, an envelope would arrive for them from the North Pole with tales of his adventures with the whimsical creatures that resided there. A timeless addition to any library, Letters from Father Christmas will entertain young and old readers alike!