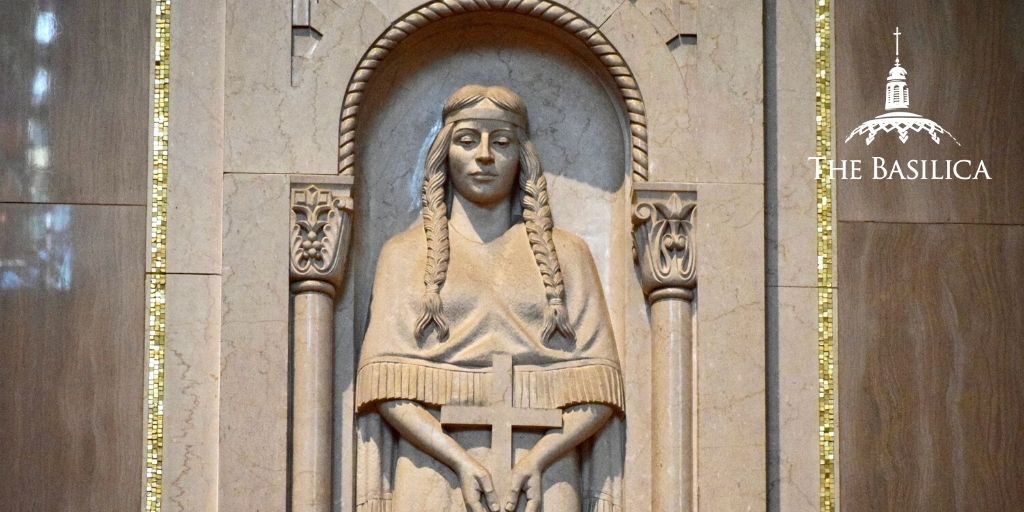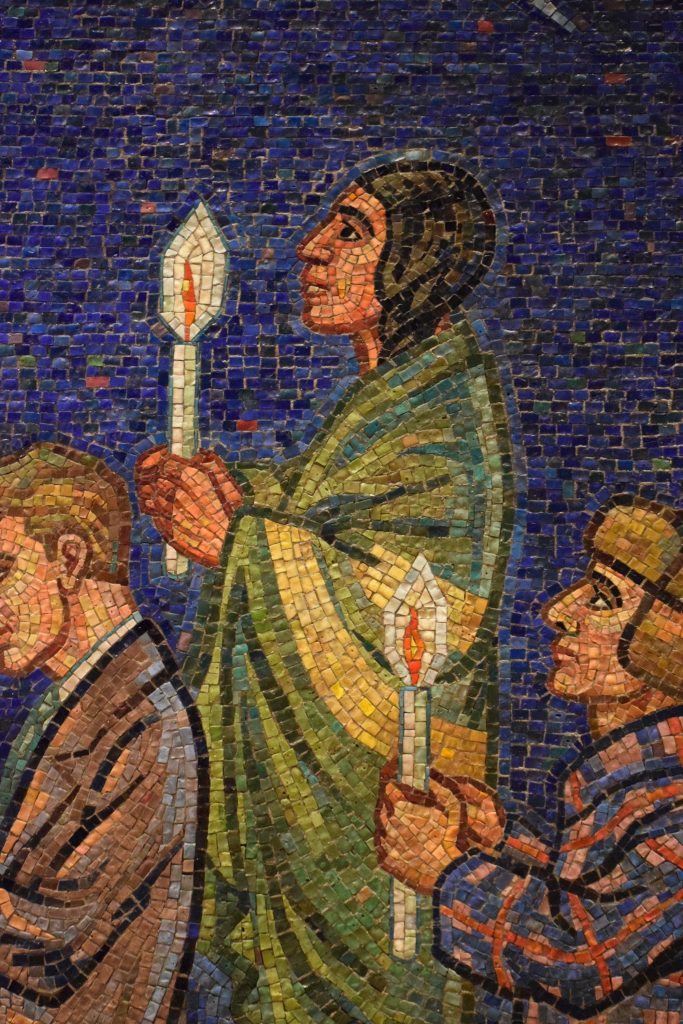 On July 14, we celebrate the Memorial of the Virgin Saint Kateri Tekakwitha, the first Indigenous American to be canonized as a saint. Known as the "Lily of the Mohawks," she is the patroness of ecology and the environment.
"The Lily of the Mohawks"
Kateri was born to a pagan Mohawk chief and a Christian Algonquian woman in 1656. After an epidemic of smallpox took both her parents and her brother, Kateri was left an orphan at only four years old. Though she also contracted smallpox, she was able to recover. However, it impaired her vision and left lasting scars on her face.
Fortunately, Kateri was able to find a home with her uncle, who became the chief of the Mohawks in her father's stead. She was raised in the tribe and taught the precepts of the faith. In 1676, Kateri was baptized by Father Jacques de Lamberville, a Jesuit missionary who dedicated his life to the evangelization of Indigenous Americans.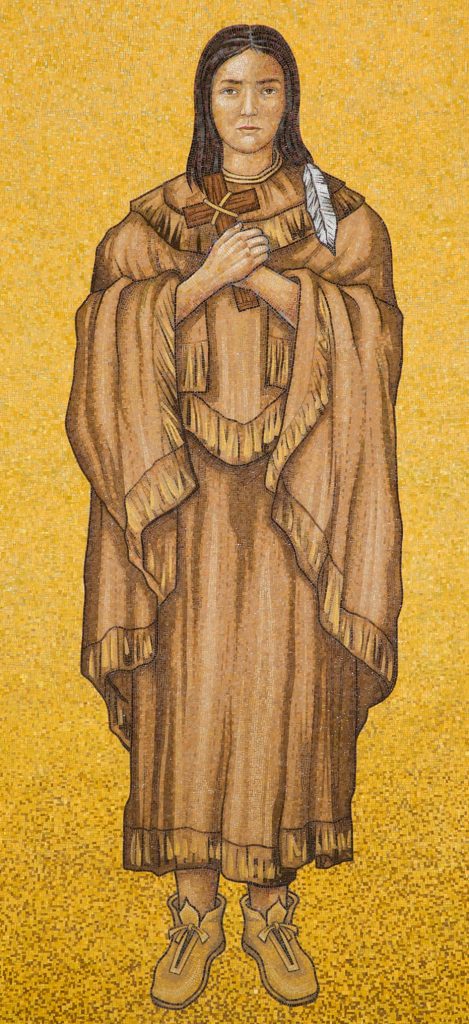 Changes for Kateri
Kateri became a devoted Christian, and at age 19, she took a vow of chastity. While her exemplary piety served as an inspiration to some of those around her, others harassed her because of her faith. Seeking a less hostile environment, she moved to the settlement of the Mission of St. Frances Xavier, a community of Christian Indigenous Americans living near what is now Montreal.
There, she grew in faith and holiness, spurred on by an unquenchable zeal for Christ, living in prayer and penitence. Only five years later, however, she was called home by the Lord, passing away at the young age of 24 on April 17, 1680. Before she slipped from this world, the last words she uttered were "Jesus, I love you."
The Legacy of Kateri
Through her complete reliance on Christ and embodiment of his love, Kateri stands as a shining example of steadfast faith amidst a culture of paganism. As Pope John Paul II has remarked:
"My brothers and sisters, may you be inspired and encouraged by the life of Blessed Kateri. Look to her for an example of fidelity; see in her a model of purity and love; turn to her in prayer for assistance. May God bless you as he blessed her. May God bless all the North American Indians of Canada and the United States."
In 2012, Kateri became the first Indigenous American to be canonized.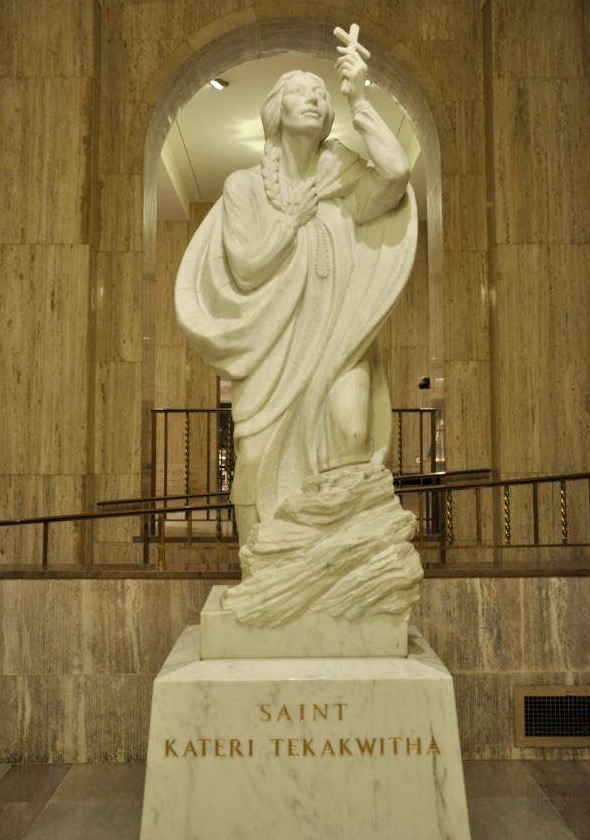 Where to Find Kateri in the Basilica
Saint Kateri is portrayed in the Hall of American Saints in a Vermont marble statue sculpted by artist Dale Claude Lamphere. She is also featured in mosaic tile in the Trinity Dome and the Our Lady of Guadalupe Chapel, as well as in the southwest nave bay in the upper church. Here, she is shown in her native garb, holding a cross to her heart.
Both this sculpture and the statue of St. Kateri in the Hall of American Saints are the gift of the Bureau of Catholic Indian Missions.
Sources:
The Basilica Guidebook