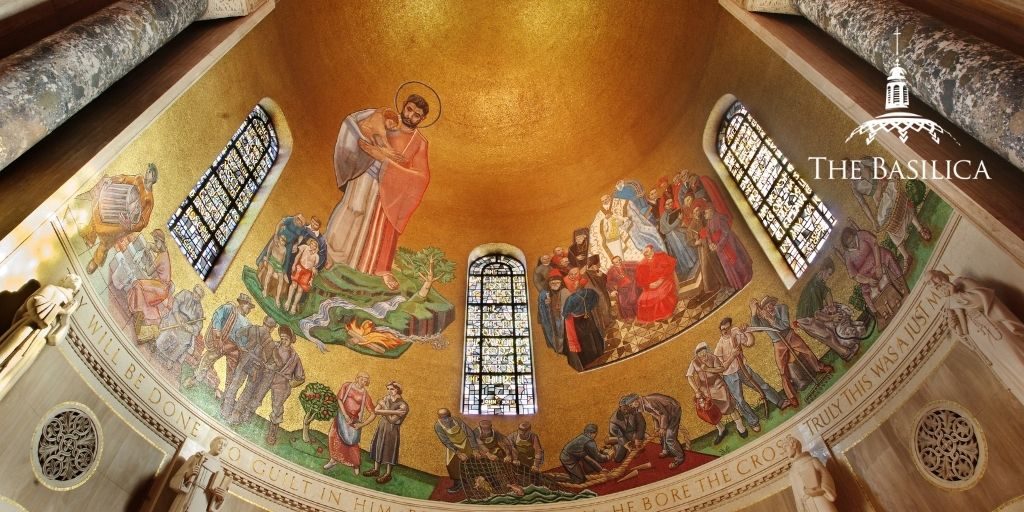 Did you know that this year we celebrate the Year of St. Joseph? December 8, 2020 to December 8, 2021 received this designation by Pope Francis in recognition of the 150th anniversary of St. Joseph's sainthood, honoring his role in the redemption story as the earthly father of Christ. St. Joseph's faithful fatherhood and unhesitating obedience to God serve as an example for us all as we raise children in the faith.
The Merits of St. Joseph
In Pope Francis' declaration of the Year of St. Joseph, he stated: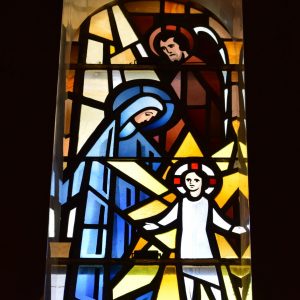 Joseph saw Jesus grow daily "in wisdom and in years and in divine and human favor" As the Lord had done with Israel, so Joseph did with Jesus: he taught him to walk, taking him by the hand; he was for him like a father who raises an infant to his cheeks, bending down to him and feeding him.

In Joseph, Jesus saw the tender love of God: "As a father has compassion for his children, so the Lord has compassion for those who fear him".

Even through Joseph's fears, God's will, his history and his plan were at work. Joseph, then, teaches us that faith in God includes believing that he can work even through our fears, our frailties and our weaknesses. He also teaches us that amid the tempests of life, we must never be afraid to let the Lord steer our course. At times, we want to be in complete control, yet God always sees the bigger picture.
East Apse of the Great Upper Church
Though Joseph was a humble carpenter, he came from noble lineage — a descendant of King David himself. This regal nature is conveyed in the mosaic of the East Apse of the Great Upper Church, Saint Joseph, the Defender of the Church and Patron of Workers. St. Joseph towers over the viewer, holding the Christ Child. He is surrounded by Egyptian motifs, including pyramids, the Nile River, a palm tree, and an ibis, calling to mind the Holy Family's flight into Egypt. The soffit mosaic depicts the flight into Egypt itself.
St. Joseph Chapel
Honoring St. Joseph's example as a father, the St. Joseph Chapel contains a Latin inscription that translates: "The faithful husband will be highly praised and he who is the guardian of his Lord will be highly praised." He holds a staff of blooming lilies.
Holy Family Oratory
St. Joseph is depicted with the Holy Family in multiple places in the Basilica, including the Joyful Mysteries Chapels of the Upper Church, the Rosary Walk and Garden, the Holy Family at Rest Oratory, a stained glass window in the Narthex of the Great Upper Church, and in the Holy Family Oratory in the Crypt Church. Carved in Trani marble, the Holy Family Oratory shows St. Joseph lovingly surrounding the Blessed Mother with his robe, as she caresses the Christ Child against her cheek.