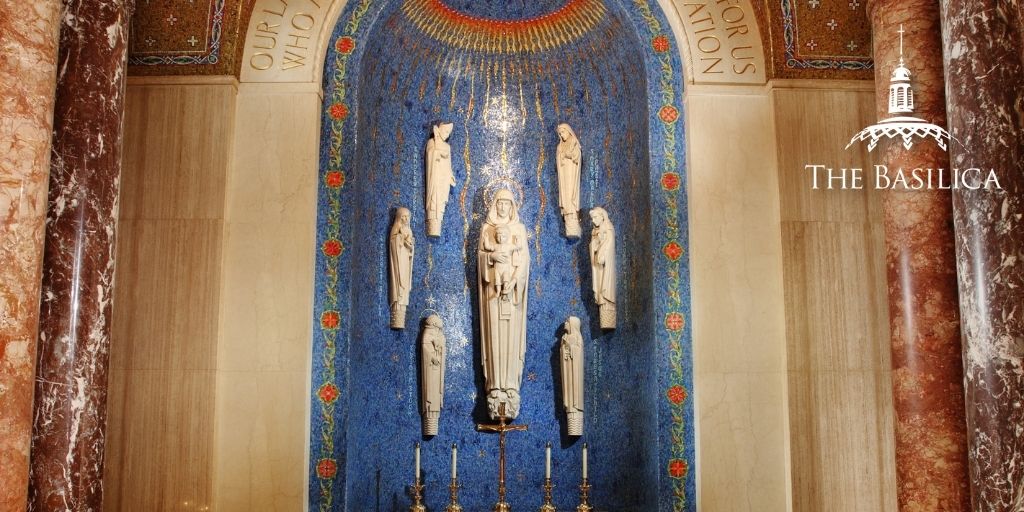 "On a dark night,
Burning with yearning love (oh, happy chance!)
I went out secretly
While everyone else was asleep…
The only light I had was the light that flamed in my heart,
But that light guided me better than the noonday sun
To the place where the one I knew was waiting for me."

– St. John of the Cross
On December 14, we celebrate the Memorial of St. John of Cross, one of the most prominent Christian mystics of all time. His writings demonstrate a deep sensitivity borne out of tremendous suffering, reflecting the profound spiritual depth of a man haunted by the evils of disunity and obscurity even when his physical torments ceased. Today, we invite you to learn more about his life and the indelible mark he left on Christian spirituality.
Early Life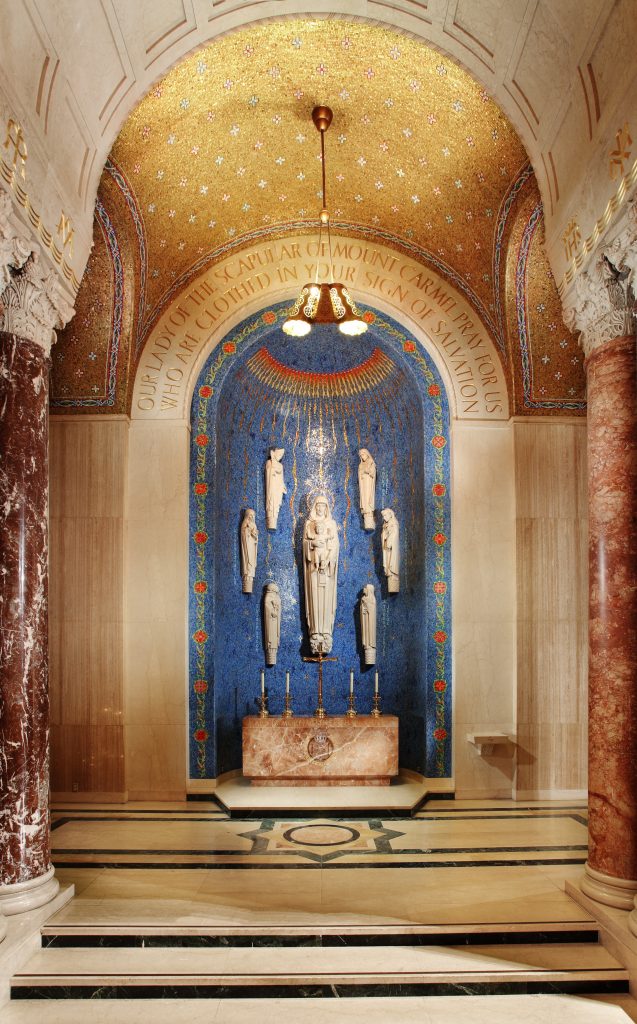 Born in Spain in 1542, John grew up amidst hardship. His father, who had married a lower-class woman, grappled with the difficulties of being disinherited, and left his family in poverty at his early death. But John did not allow tragedy to impede his pursuit of betterment; after growing up in Avila, he went on to study philosophy and scholastic theology at one of Europe's premier educational institutions at the time: the Carmelite College in Salamanca. When he joined the Carmelites as a friar at age 21, he took the name John of the Cross (Juan de la Cruz).
John Meets Teresa
Shortly following his ordination, he became friends with Teresa of Avila, whose efforts to reform the Carmelite nuns inspired a desire for similar reforms amongst the friars. John seemed perfectly suited to the task, so she invited him to come to the monastery in Avila. Together, they founded an order of Carmelites that promoted more extreme ascetic habits, such as wearing either sandals or no shoes at all – a practice that earned them their name as the Discalced Carmelites.
The old order of Carmelites saw this new order as a threat, and had John arrested during the Spanish Inquisition in 1577. Horrors awaited him at the Carmelite monastery in Toledo: his cramped cell afforded little light, and his captors tortured him mercilessly. They kept him in solitary confinement, barely giving him enough food to stay alive. And while many would find their souls withering in such conditions, John poured himself into a poem called The Dark Night of the Soul. This iconic work remains a classic of mystical literature, so well-known that its title has been used as a literary term for the nadir of a story.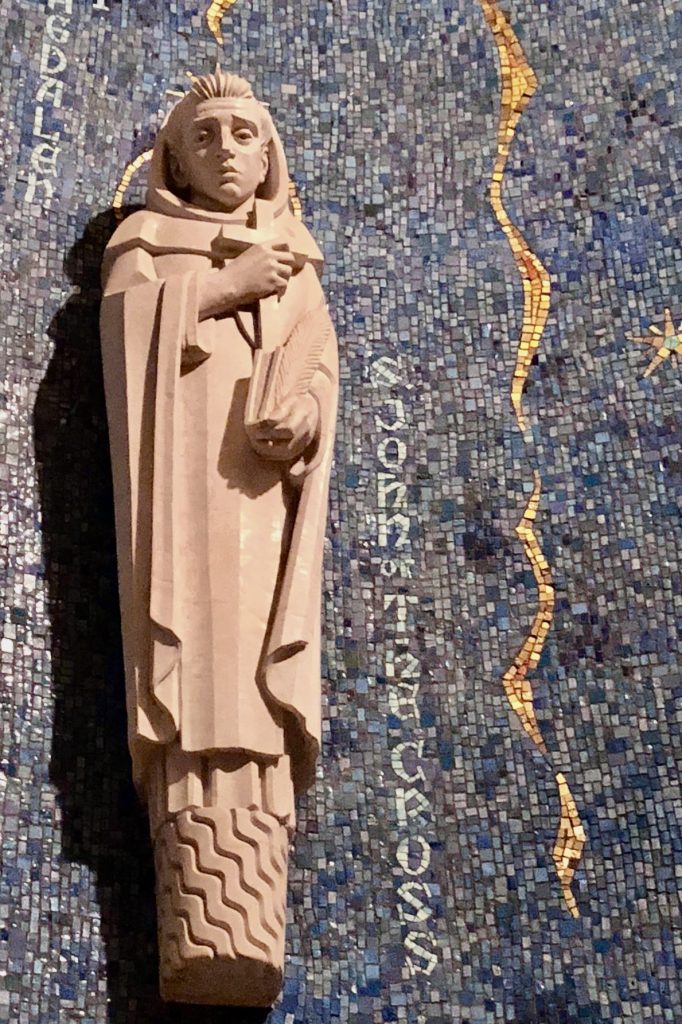 John Escapes
John escaped after eight months in prison, but the life he returned to was far from tranquil: dissension plagued the monks, who jealously stripped him of his role as director, making him a simple friar once more. Even after the Discalced Carmelites separated into their own province, they still suffered internal discord. Amidst these troubles, John continued his writing, much of which was either unnoticed or unappreciated during his own lifetime. He died on December 14, 1591, after falling ill with a fever.
Centuries later, readers around the world continue to study his writings and be encouraged and enlightened by his unique spiritual insights. He is portrayed in the Basilica in the Chapel of Our Lady of Mt. Carmel.
Sources:
Butler's Lives of Saints, ed. Bernard Bangley
The Way of Saints, Dr. Tom Cowan
The Basilica Guidebook, Dr. Geraldine Rohling