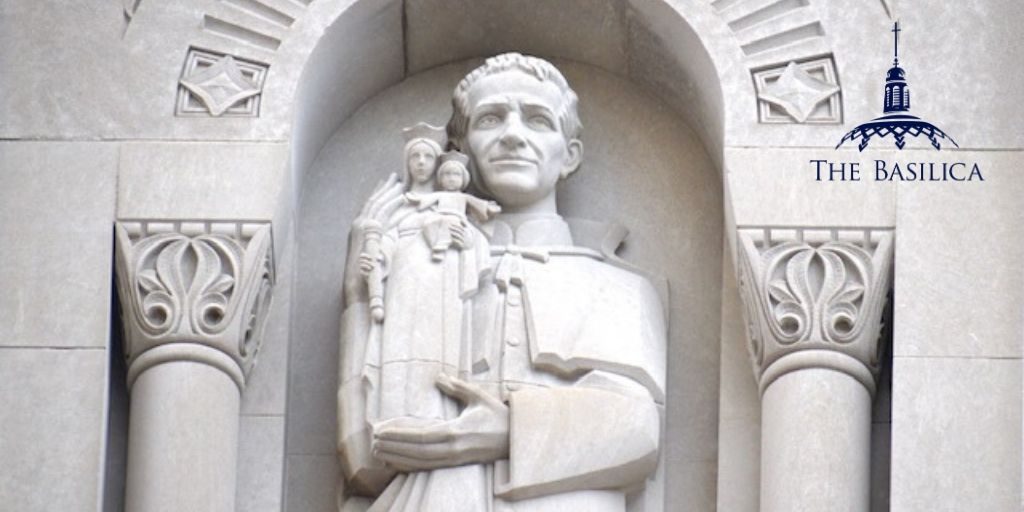 On January 31, we celebrate the Feast of Saint John Bosco, whose heart for orphans inspired the founding of the Salesian Order. Centuries later, the Salesians continue his mission of love for children with thousands of members around the globe.
"Following a Dream"
John Bosco was born on an Italian farm in 1815. His childhood was not without difficulties; he grew up in a poor town, and his father passed away when he was just two years old. At age nine, John Bosco had a strange dream that radically influenced the course of his life. In his dream, he was surrounded by fighting, screaming children. When talking to them elicited no change of behavior, he attempted to physically restrain them – but to no avail. Just then, he saw a woman who declared, "Softly, softly, if you wish to win them, take your shepherd's staff and lead them into a pasture." With her words, the children transformed into wild animals, and then lambs. When John awoke, he knew that it was his mission in life to lead the "lost lambs" of the world in loving care.
Warmth and Whimsy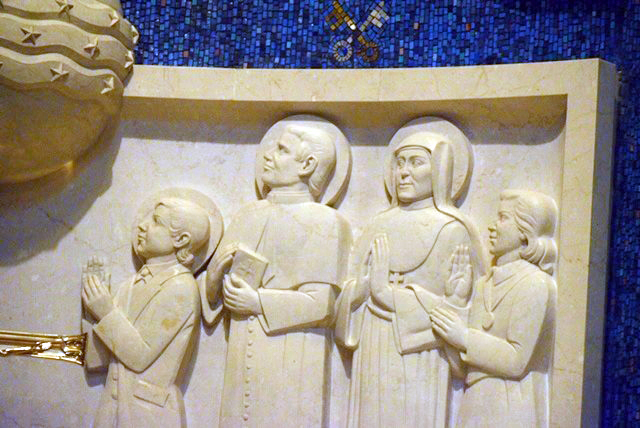 As a young man, John became a street entertainer, performing acrobatics, magic tricks, and other amusements. On Sunday mornings, his antics entranced young boys, who he encouraged to attend Mass. When John was 16, he studied theology in Turin, where he continued his youth ministry. He started a homeless shelter for boys, with the help of his mother as housekeeper. John taught the boys different trades so that they could make a living for themselves once they were of age.
Beloved by His Children
John was well-loved by all the boys in his care. On one occasion, a boy was so excited to see John walking by that he rushed out into the street, crashing through a glass door on his way. Guided by the dream of his youth, John believed in raising children with love, seeking to draw out their creativity, and to prevent, rather than punish, bad behavior. Some viewed his methods as too lenient, and as a result, he sometimes found it difficult to keep assistants to help him. The centrality of love in John's ministry, however, gave him an uncanny ability to inspire and encourage those in his charge. Pope Benedict XVI once said of John:
Don Bosco is a shining example of a life marked by apostolic zeal, lived at the service of the Church in the Congregation and in the Salesian Family. At the school of St Joseph Cafasso, [he] learned to make his own the motto "Give me souls, take away all else," as the synthesis of a model of pastoral action inspired by the figure and spirituality of St. Francis de Sales. This model fits into the horizon of the absolute primacy of God's love, a love that succeeds in shaping passionate personalities eager to contribute to Christ's mission to set the whole earth ablaze with the fire of his love (cf. Lk 12: 49).
Founder of the Salesian Order
John founded the Salesian Order in 1859, and by the end of his lifetime it grew to a staggering 768 members. Named for Francis de Sales, the Salesian Order was dedicated to the care of homeless boys. John also worked with Mary Mazarello to create a similar ministry for girls called the Daughters of Mary. Today, these ministries have thousands of members around the globe, continuing St. John Bosco's legacy of love. 
Saint John Bosco is portrayed in the Basilica in the Mary, Help of Christians Chapel and the West Façade.
Sources:
Butler's Lives of the Saints (ed. by Bernard Bangley)
Cowan's The Way of Saints