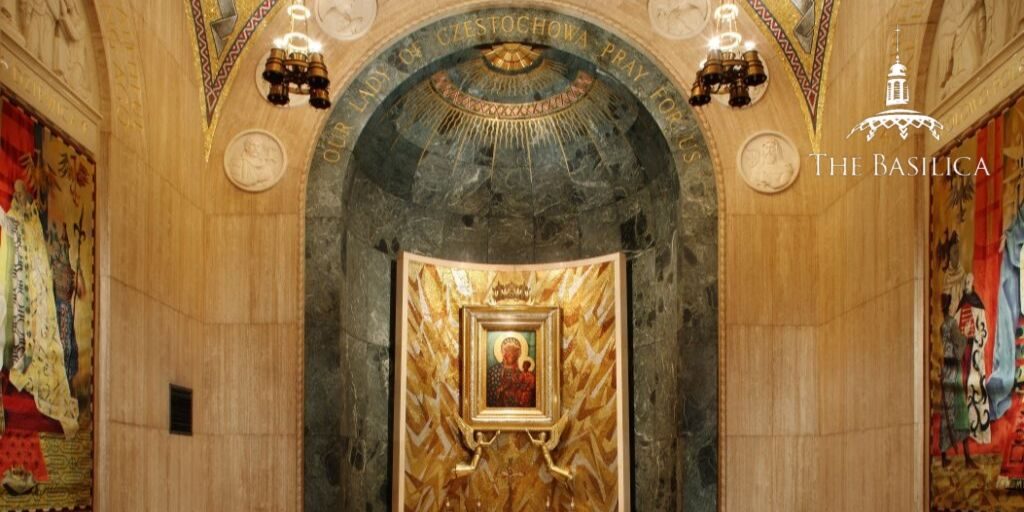 "No one has greater love than this, to lay down one's life for one's friends."– John 15:13
In the face of Nazi brutality at Auschwitz, Saint Maximilian Kolbe demonstrated vast love and fierce bravery by giving up his life for a fellow prisoner. On August 14, his feast day, we honor his example of ultimate selflessness, which serves as an enduring example of devotion to the faithful throughout generations. 
Maximilian was born outside Lodz, Poland in 1894. From a young age, he already had extraordinary spiritual experiences; when he was just ten, the Blessed Mother came to him in a vision. Three years later, he joined the Franciscans, and at age 22, he was ordained.
Maximilian's "Militia of Mary Immaculate"
Maximilian began a movement in the Church which encouraged the faithful to view themselves as soldiers for the Blessed Mother. For this "Militia of Mary Immaculate," Maximilian produced a newsletter called The Knight of the Immaculate, which had 800,000 copies in circulation. He was so dedicated to this concept that in 1927, he established a "City of the Immaculate" – a community populated exclusively by friars. Maximilian served as the group's superior, which had 800 friars at the start of World War II. After being arrested once in 1939 for his efforts to protect Jewish refugees, Maximilian was arrested for subversive activities in 1941 and placed in the Auschwitz death camp. 
No Greater Love than This
During Maximilian's imprisonment, a group of ten prisoners in his cellblock managed to successfully escape. In order to deter similar future attempts, the commanders at Auschwitz decided to randomly select ten of the remaining prisoners for execution. One of the men chosen, Franciszek Gajowniczek, began to sob, exclaiming, "My poor wife and children! I will never get to see them again!" Saint Maximilian bravely came forward and requested to take his place, remarking, "I wish to die for that man. I am old, and he has a wife and children." The stunned Nazi commander granted his request. 
The prisoners were locked away in an underground bunker and left to die of starvation. Maximilian kept his fellow prisoners' spirits up by praying and singing hymns with them. After a month in confinement, all but Maximilian and three other prisoners had died. The survivors were subsequently injected with lethal poisoning, ending their lives. According to some accounts, the last words uttered by Maximilian were "Hail Mary!" 
In 1982, Maximilian was canonized, and Franciszek Gajowniczek attended the ceremony. 
Our Lady of Częstochowa Chapel
Although the Basilica does not depict Saint Maximilian Kolbe, it does contain a chapel dedicated to his motherland of Poland: the Chapel of Our Lady of Częstochowa. The chapel includes the following prayer, which is reflective of Maximilian's attitude of complete surrender to Christ.
O Mother of God, Immaculate! To thee do I dedicate my body and soul, all my prayers and deeds, my joys and sufferings, all that I am and all that I have. With a joyful heart I surrender myself to Thy bondage of love. To Thee will I devote my services of my own free will for the salvation of mankind, and for the help of the Holy Church whose Mother Thou art. From now on my only desire is to do all things with Thee, through Thee, and for Thee. I know I can accomplish nothing by my own strength, whereas Thou canst do everything that is the will of Thy Son and Thou art always victorious. Grant, therefore, O Helper of the faithful, that my family, parish, and homeland might become in truth the Kingdom where Thou reignest with Thy son. Amen.

– Cardinal Stefan Wyszyns, Archbishop of Warsaw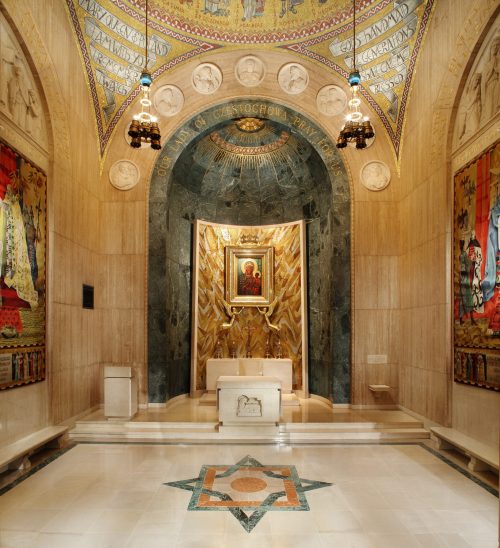 Saint Maximilian gave himself completely to Christ and His will, devoting himself to the ultimate service of his fellow man in sacrificing his life. Truly, there is "no greater love than this." 
---
Sources: 
Butler's Lives of the Saints (ed. by Bernard Bangley)
Cowan's The Way of Saints