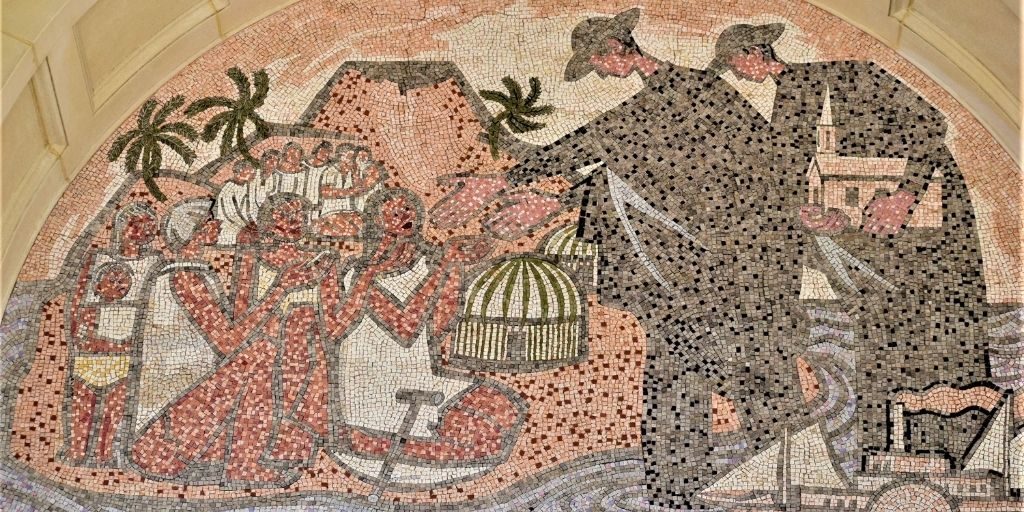 "All of us will die of something. Damien died of love." – Bernard Bangley
You are going to die.
It sounds harsh, but it's true. One day, each and every person on this earth will die. We don't like to think about it, because it makes us uncomfortable. We bury the reality of our own mortality, treating life as if it will never end while we pursue one temporary happiness after another. As James says:
Come now, you who say, "Today or tomorrow we shall go into such and such a town, spend a year there doing business, and make a profit"— you have no idea what your life will be like tomorrow. You are a puff of smoke that appears briefly and then disappears. Instead you should say, "If the Lord wills it, we shall live to do this or that." —James 4:13-15
As Christians, however, death should not scare us, because our life on earth is just a fraction of the eternity we will know with Christ. Christ, who has conquered death, offers us a hope that lasts beyond this world, beyond our temporal existence. What we do with our time on earth matters deeply – but it isn't all we have to hold onto. The reality of our mortality should live in our minds alongside the reality of eternity, reminding us that not only is our time on earth limited, but that God has something far more spectacular planned for us:
For this momentary light affliction is producing for us an eternal weight of glory beyond all comparison, as we look not to what is seen but to what is unseen; for what is seen is transitory, but what is unseen is eternal. For we know that if our earthly dwelling, a tent, should be destroyed, we have a building from God, a dwelling not made with hands, eternal in heaven.
— 2 Corinthians 4:17-5:1
Just as with any other asset, our time is something we are called to wisely steward.
Would you be willing to put your own health at risk to care for others? St. Damien of Molokai was. When Damien saw the lepers of Hawaii torn from their families and banished to quarantine on an island, he chose to follow them, understanding that he might never come back.
This is his story.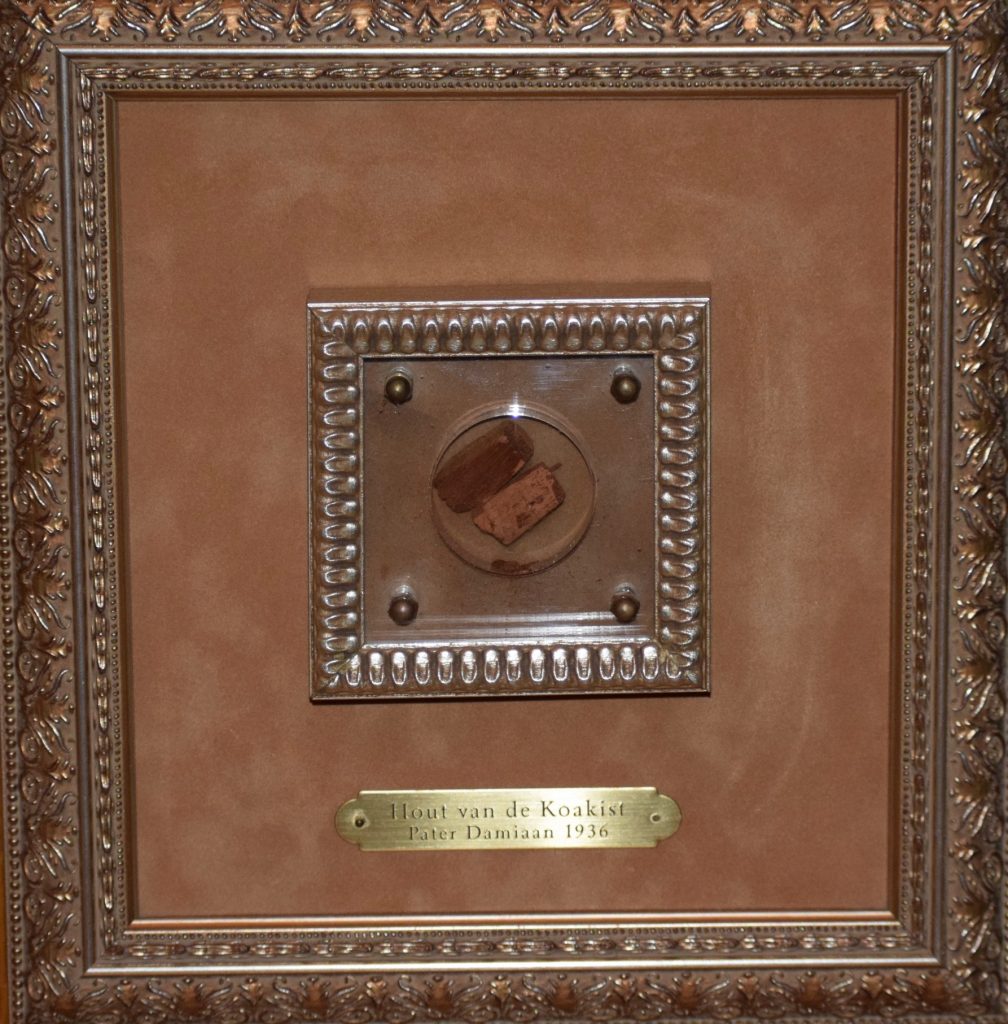 St. Damien is Called to Hawaii
St. Jozef Damien De Veuster was born in Tremelo, Belgium, on January 3, 1840. At age 23, young Damien set sail for the Hawaiian Islands, eager to share the Gospel with the people of this land across the sea. After a voyage that lasted nearly half a year, he arrived in Honolulu and eventually began serving on Maui.
During Damien's time there, an influx of British and American merchants brought new difficulties to the native Hawaiians. With no resistance to European diseases such as smallpox, measles, and tuberculosis, their population shrank from 300,000 to about 50,000. When an epidemic of leprosy broke out, government leaders on the island sent the infected to live in quarantine on the island of Molokai, earning it the moniker "Devil's Island." Many families wished to care for their sick at home, but medical inspectors and armed officers were sent to forcibly remove the ill who would not cooperate. Damien pleaded with local authorities, but to no avail. Heartbroken by how the tragedy had ripped families apart, Damien decided to go to Molokai to care for the lepers, understanding that he could never come back.
Life on the "Devil's Island"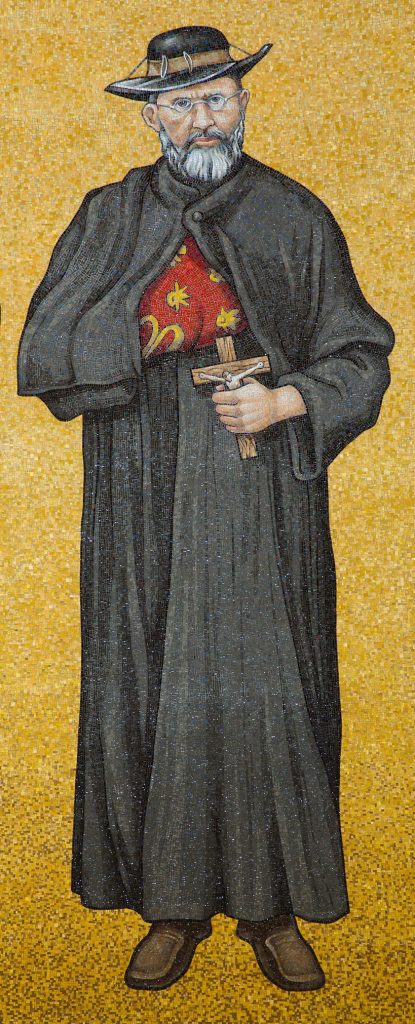 Getting to the island was a terrifying enough experience: boat crews were so afraid of the disease that they refused to take ships ashore to dock. Upon reaching the island, they would force passengers to jump out and swim the remaining distance to shore through roaring waves. Once ashore, they faced an anarchic settlement, where the stronger lepers preyed upon the weak and lawlessness was rampant. In 1873, when Damien arrived on Molokai, there were 800 lepers on the island. Damien brought order to the chaos, providing critical infrastructure and spiritual encouragement. He arranged funeral ceremonies and burials, encouraged the islanders to grow their own gardens for healthy nutrition, and built huts and a church. Damien even engineered his own irrigation system for the island.
While doctors would deliver medicine, none were brave enough to come into contact with the afflicted. Damien, however, cared for the sick himself. "If I cannot cure them as our Savior did, at least I can comfort them," he wrote. Thanks to Damien, the island was transformed into an ordered community.
A Legacy of Love
In 1885, Damien began to develop leprosy himself. The story of this one man's incredible selflessness quickly spread around the world, rendering him somewhat of a celebrity. His story was so incredible that some even questioned his motivations, suggesting that he took funds for the island for his own use because they could not believe that he would voluntarily care for the lepers. However, Damien remained steadfast and gracious throughout it all, continuing to serve until his death in 1889. "If I didn't have the continual presence of the divine Master in my poor chapel, I could not persevere in my decision to share the lot of the lepers," he said.
Today, St. Damien's selflessness and compassion for others continue to serve as an inspiration to the faithful around the world. He is the patron of those with Hansen's disease (the modern name for leprosy) and HIV/ AIDS, and is portrayed in the Trinity Dome mosaic, as well as in the west portico tympanum. His Feast is celebrated on May 10 this year.
Source:
Butler's Lives of the Saints, ed. Bernard Bangley