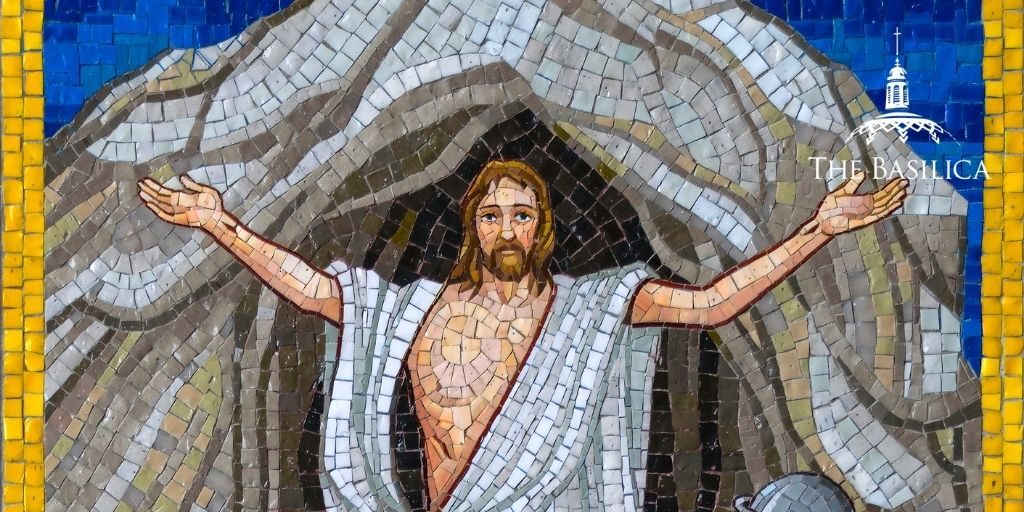 What does it mean that Christ not only died for our sins, but rose triumphant from the dead? How does that impact how we live out our faith? In this post, we reflect on the resurrection account and what it means for us as followers of Christ.
The Resurrection Account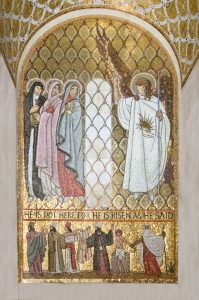 Following Christ's crucifixion and death, on the first day of the week, Mary Magdalene and Mary the mother of James and Joseph visited the tomb to anoint Christ's body with spices. At the request of the Pharisees, Pilate had set a guard at Christ's tomb to prevent the disciples from stealing the body and pretending He had been resurrected. While the women were there, there was an earthquake and an angel appeared to them, with dazzling white clothes and a face like lightning, terrifying them and the guards. He told them that Jesus was not there:
"Do not be afraid! I know that you are seeking Jesus the crucified. He is not here, for he has been raised just as he said. Come and see the place where he lay. Then go quickly and tell his disciples, 'He has been raised from the dead, and he is going before you to Galilee; there you will see him.' Behold, I have told you." Then they went away quickly from the tomb, fearful yet overjoyed, and ran to announce this to his disciples.
— Matthew 28:5-8
On their way, Jesus met them. They came up to him, falling at His feet and worshipping Him. They went and told the disciples that they had seen Him, but the disciples didn't believe them. Jesus then appeared to two of the disciples, who told the others, who still did not believe.
The Great Commission
Later, when the disciples were gathered together, Jesus came to them, rebuking them for their unbelief. He showed them his hands and side, and ate fish to demonstrate that He had a physical human body and was not a spirit. At the same time, He was not subject to physical constraints.
But He did not come simply to chastise them; He also came to charge them with an important task:
He said to them, "Go into the whole world and proclaim the gospel to every creature. Whoever believes and is baptized will be saved; whoever does not believe will be condemned. These signs will accompany those who believe: in my name they will drive out demons, they will speak new languages. They will pick up serpents [with their hands], and if they drink any deadly thing, it will not harm them. They will lay hands on the sick, and they will recover." — Mark 16:15-18
After He had spoken this to them, He blessed them and was taken up into heaven. They returned with joy to Jerusalem, praising Him.
What the Resurrection Means for Us
The resurrection is the center of our faith; it gives the Gospel its power. Because Christ rose from the dead, we know that He is God incarnate, holding the power over sin and death. As He said to John in Revelation,
"I am the first and the last, the one who lives. Once I was dead, but now I am alive forever and ever. I hold the keys to death and the netherworld." — Revelation 1:17-18
Not only is He alive, but through the act of His death, He took our sins upon Himself. He has forgiven our sins and through His grace, He offers us eternal life in Him:
For by grace you have been saved through faith, and this is not from you; it is the gift of God; it is not from works, so no one may boast. — Ephesians 2:8-9
As we celebrate Easter, we rejoice that Christ conquered death and brings us eternal life. We rest in His power and the beautiful gift of grace that He extends to us, proclaiming His victory throughout the world.