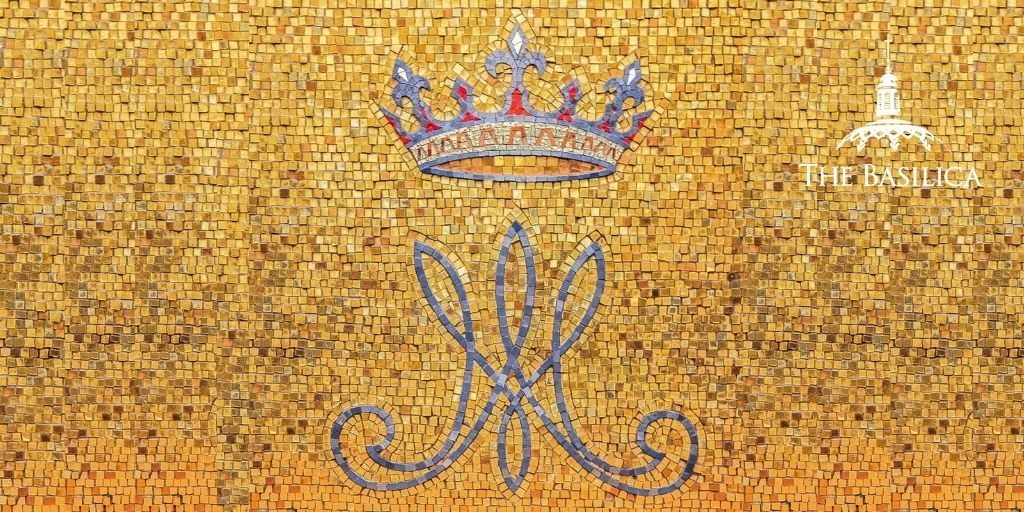 "Then [Jesus] said to the disciple, 'Behold, your mother.' And from that hour the disciple took her into his home." – John 19:27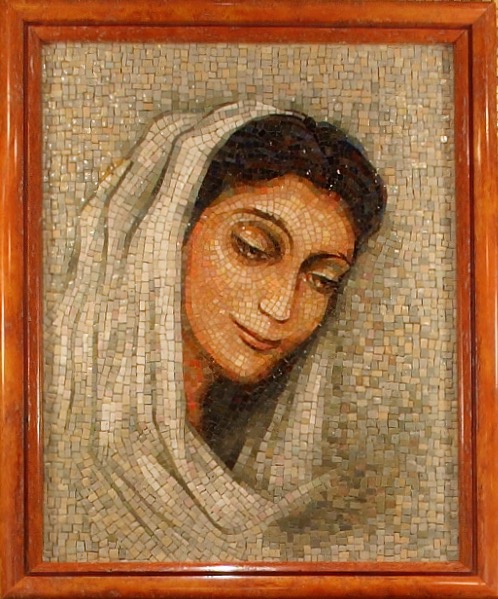 According to Catholic tradition, after Christ was crucified, Mary lived with John in his home at Ephesus (modern day Turkey). There, the Blessed Mother nourished the growth of the early Church through her inspiration, prayers, and intercession. However, it was not until A.D. 431, at the Council of Ephesus, that the Church formally recognized Mary's role, declaring her to be the Theotokos – "the God bearer." The first church dedicated to Our Lady was built at Ephesus in the second century. At that time, it was customary to name a church in honor of a person who lived and died in a particular region.
Centuries later in 1891, a group of Catholic priests discovered the Ephesian home and identified it as the place where Mary spent the last years of her earthly life. Today, the house has been restored and is a popular pilgrimage site for Christians.
Honoring Our Lady of Ephesus at the Basilica
The Basilica honors this ancient Marian devotion in the Our Lady of Ephesus Oratory. The oratory features a mosaic rendering of the Blessed Mother based on experiences of prayer before an ancient statue of Mary from the restored home in Ephesus. A gift of the American Society of Ephesus, this Oratory was dedicated on April 4, 2003.
You can explore the Our Lady of Ephesus Oratory virtually in 360° below!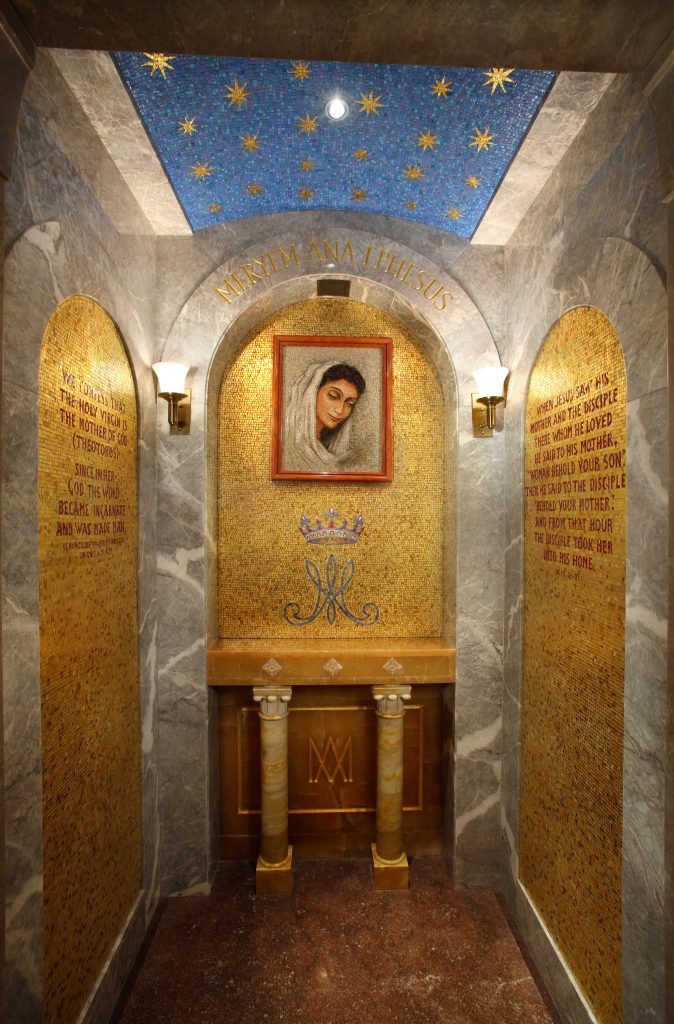 Prayer to Our Lady of Ephesus
The oratory is inscribed with the following prayer:
"Most holy and Immaculate Virgin Mary, who followed the beloved disciple into Asia and who at Ephesus was proclaimed Mother of God, we ask you to bestow your maternal and benevolent protection on the entire Church, both in the West and in the East, the cradle of our faith. Our Lady of Ephesus, Queen assumed into heaven, you who are Mother to all, guard and protect us from all perils, spiritual and physical. Intercede with your Divine Son for us who place in you all our trust and all our love. Amen." 
Source:
Basilica Guide and Tour Book, Dr. Geraldine Rohling