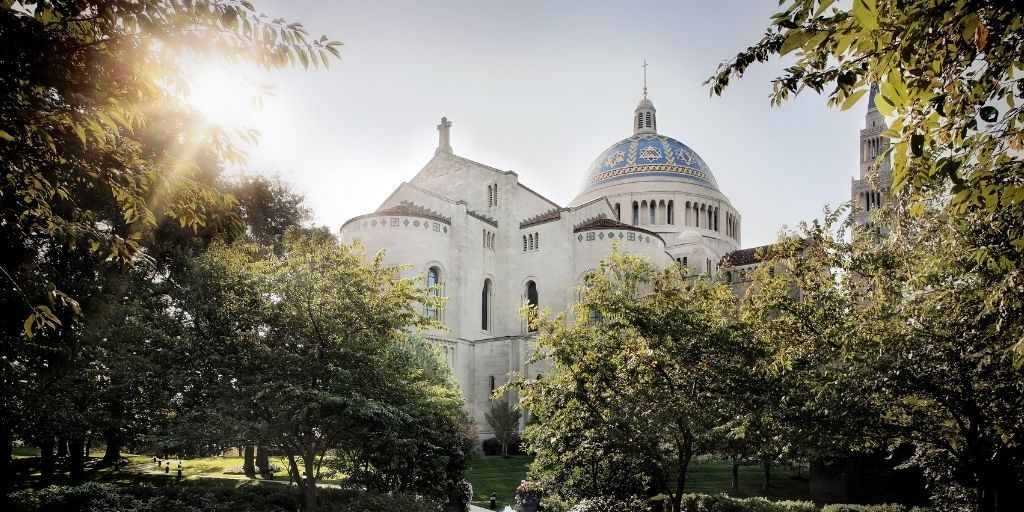 "Christian hope is based on faith in God who always creates newness in the life of mankind." – Pope Francis
As we enter 2020, we are reminded not just of the promise of a new year, but of the continual renewal God provides. Jesus Christ, through his grace, renews our hearts and minds. "Renewal bears fruit only if it is based on what is truly new in Christ, who is the Way, the Truth, and the Life," Pope Benedict XVI shared in a message, "The Lord has set our humanity free from the slavery of sin and has enabled it to set out for the life-giving relationship with God."
Personal Renewal in Christ
Those who follow Christ are made into a new creation in him. According to Saint John Paul II, "In the mystery of the Redemption man becomes newly 'expressed' and, in a way, is newly created. He is newly created! 'There is neither Jew nor Greek, there is neither slave nor free, there is neither male nor female; for you are all one in Christ Jesus.'" As the Scriptures say:
2 Corinthians 5:17 –
So whoever is in Christ is a new creation: the old things have passed away; behold, new things have come.

Colossians 3:9-10 –
You have taken off the old self with its practices and have put on the new self, which is being renewed, for knowledge, in the image of its creator.

Titus 3:5-7 –
Not because of any righteous deeds we had done
but because of his mercy,
he saved us through the bath of rebirth
and renewal by the Holy Spirit,
whom he richly poured out on us
through Jesus Christ our savior,
so that we might be justified by his grace
and become heirs in hope of eternal life.
Renewal in the Old Testament
Even prior to the coming of Christ, the Bible was filled with language praising God for restoring our souls and requesting his renewal:
Psalm 51:10-12 –
Create in me a clean heart, O God,
and put a new and right spirit within me.
Cast me not away from thy presence,
and take not thy holy Spirit from me.
Restore to me the joy of thy salvation,
and uphold me with a willing spirit.

Lamentations 5:21 –
Restore us to thyself, O Lord, that we may be restored!
Renew our days as of old!

Psalm 103:1-5 –
Bless the Lord, my soul;
all my being, bless his holy name!
Bless the Lord, my soul;
and do not forget all his gifts,
Who pardons all your sins,
and heals all your ills,
Who redeems your life from the pit,
and crowns you with mercy and compassion,
Who fills your days with good things,
so your youth is renewed like the eagle's…
God Promises the Restoration of Creation
God's restoration and renewal are both spiritual and physical, as he brings healing to a fractured world. He has promised to restore all of creation and make it whole once more. The Scriptures remind us of God's promises of renewal and restoration:
Isaiah 65:17-19 –
See, I am creating new heavens
and a new earth
The former things shall not be remembered
nor come to mind.
Instead, shout for joy and be glad forever
in what I am creating…
No longer shall the sound of weeping be heard there,
or the sound of crying…

2 Peter 3:13 –
But according to his promise we wait for new heavens and a new earth in which righteousness dwells.
We pray that in the new year ahead, God will bring renewal to your soul and that you will experience his peace as you reflect upon his promises of restoration in your life and for all of creation. As Pope Francis has said, "Let us allow him, who makes all things new, to unveil before our eyes a new future, open to the hope that does not disappoint, a future in which divisions can be overcome and believers, renewed in love, will be fully and visibly one," (cf. Rev 21:5).