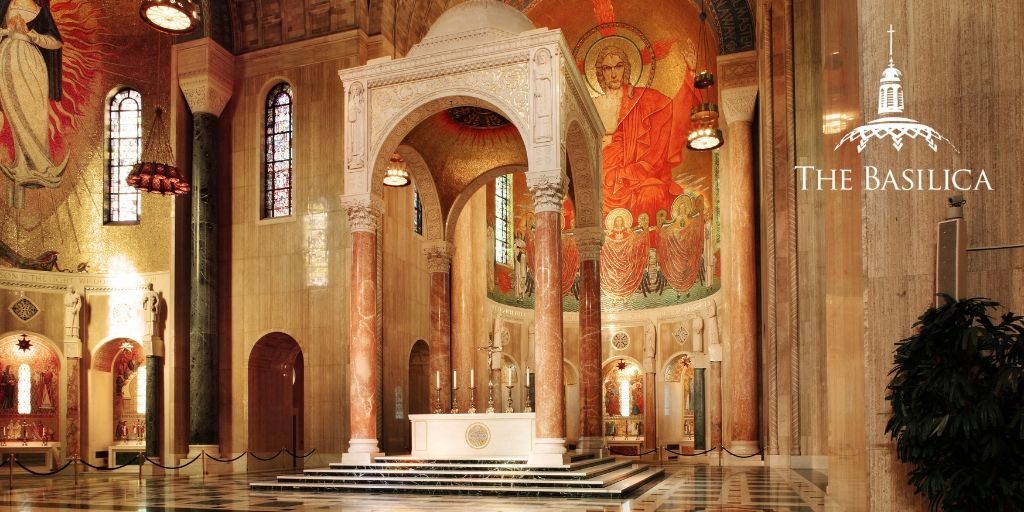 Since 1986, the Sisters Servants of Mary Immaculate have been serving the Basilica of the National Shrine of the Immaculate Conception as sacristans. Although they have served for over 30 years, the Sisters and their behind-the-scenes work can easily go unseen. But the Sacristan Sisters of the Basilica don't mind. Sister Lydia Ziecina, SSMI, one of the first arrivals in 1986, matter-of-factly states, "Our Congregation was founded underground in Poland, we don't work for show."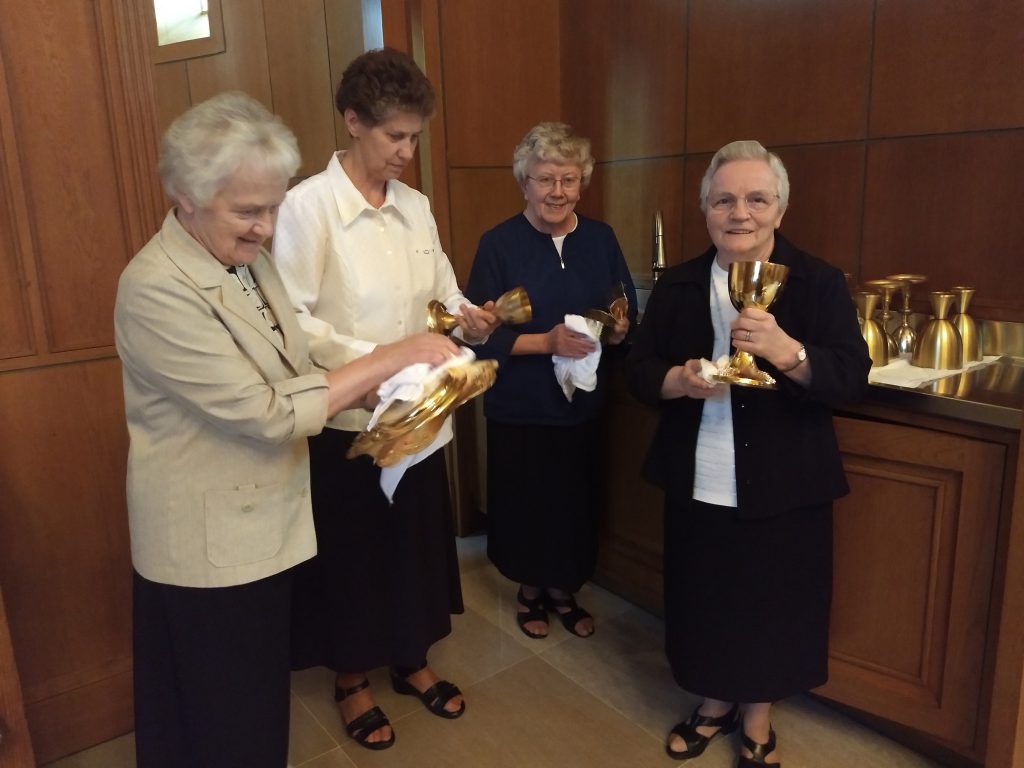 Founded in 1878 during a time of occupation, oppression, religious suppression, and persecution, the Congregation of Sisters Servants of Mary Immaculate operated underground and thus did not wear a habit or distinctive garb. However, they practiced an intense form of religious life and apostolic activity in Polish society.
Today, they carry on the same tradition and strive to follow Christ along the way of the Evangelical Counsels of chastity, poverty, and obedience, with a particular emphasis on humility, simplicity, and concealment.
Living a communal life of prayer and devotion, the Sisters Servants of Mary Immaculate undertake various apostolic works to serve God and neighbor in a spirit of Franciscan joy in health care, early childhood education, social action, pastoral and parish works, and a variety of other apostolic works, such as their work at the Basilica.
While the Sisters Servants of Mary Immaculate may not work for show, their work certainly does show.
Together, Sister Lydia, Sister Maria, Sister Bernadette, and Sister Claudia not only care for the Basilica's 70 altars located in the Great Upper Church, Crypt Church, and side chapels, but also the 2,500+ Masses celebrated upon them throughout the year. The Sister Sacristans are responsible for all of the altar linens, liturgical vestments, sacred vessels, lectionaries, sacramentaries, candles, hosts, water, wine and more. They also prepare for Adoration, Ordinations, Professions, Pilgrimages, and even Papal Visits!
The sisters are well aware of the enormity of what they are called to do at Mary's Shrine:
 "As a place of prayer and pilgrimage, the Basilica is open every day of the year. One of the biggest challenges for us is making sure that we are available 365 days a year, since we are responsible for the setting up of all the Masses. Our presence is to ensure that the dignity of prayer and holiness is preserved."
But along with the enormity of their responsibilities comes great blessing:
"One of the most rewarding aspects of serving at the Shrine is seeing the millions of people that come here, that they enjoy their visits, and that their visits are prayerful. We can't think of a better place to serve."
We are most grateful to the Sister Sacristans for the dedicated service they offer our pilgrims, clergy, and visitors every day. Though it is often hidden, it is far from invisible!