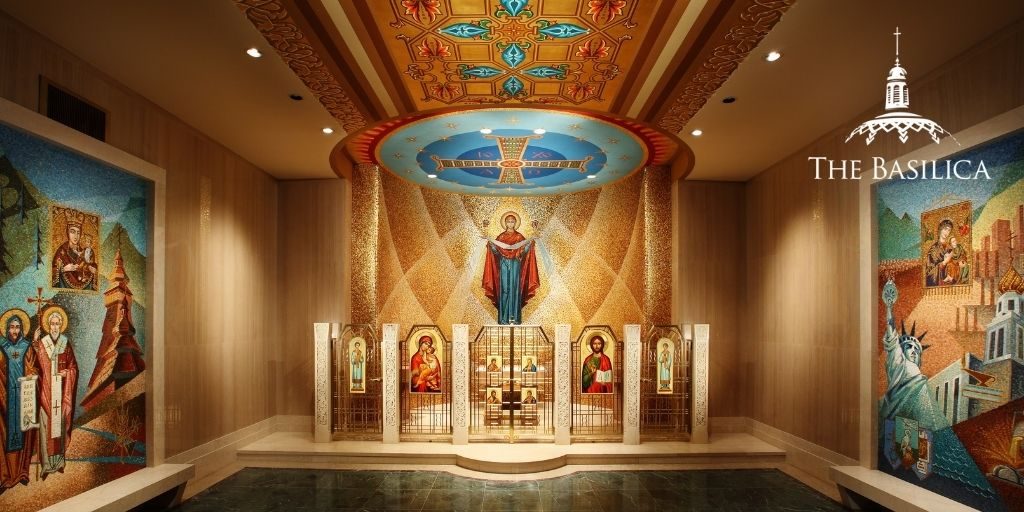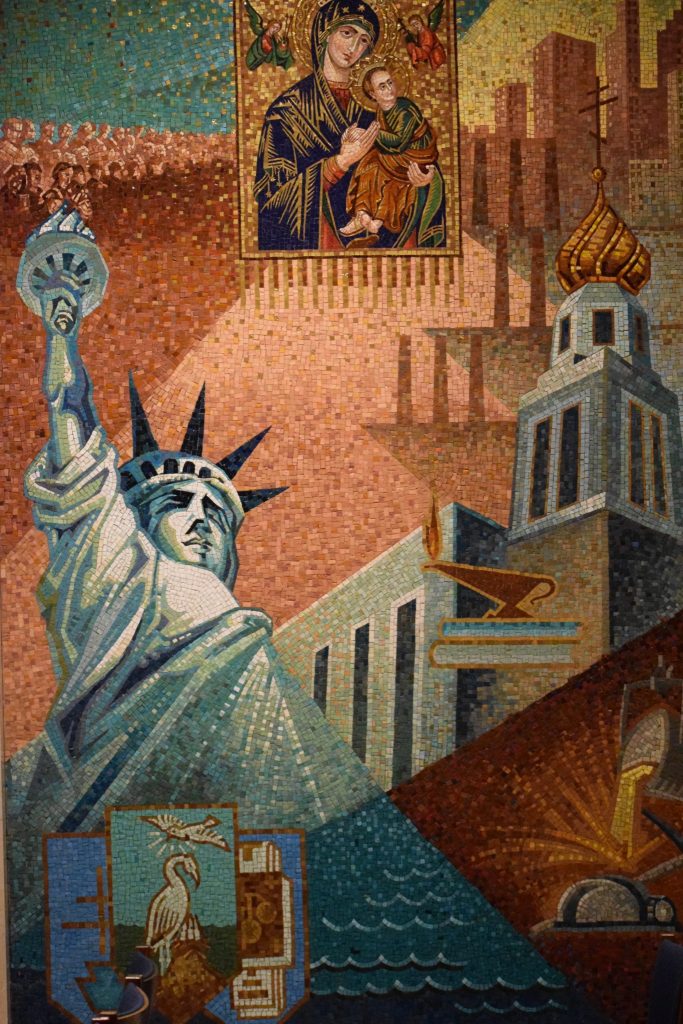 October 6 marks the anniversary of the dedication of the Byzantine-Ruthenian Chapel, focused on the Holy Protection of the Theotokos – Mary, the Christ-bearer. The day of the dedication in 1974 marked the 50th anniversary of the Ruthenian Exarchate (diocese) in the United States, celebrating the shared spiritual heritage of American and Eastern European Catholics.
Learn more about how the devotion to the Theotokos originated and how the Basilica honors the Blessed Mother under this title.
History of the Devotion
The devotion to Our Lady of Pokrov originated in A.D. 626, during the siege of Constantinople. At the time of the attack, the people of the city gathered at the Church of Blachernae for shelter. There, they sang the Akathist Hymn in praise of the Virgin Mary in an all-night vigil. According to tradition, the Blessed Mother appeared and protected them under her maphorion – the Holy Veil of the Virgin – which she holds in her hands.
Today, the faithful continue to look to the Blessed Mother for her holy protection in times of peril, inspired by the intervention at Constantinople.
The Basilica's Byzantine-Ruthenian Chapel: A Tribute to Pokrov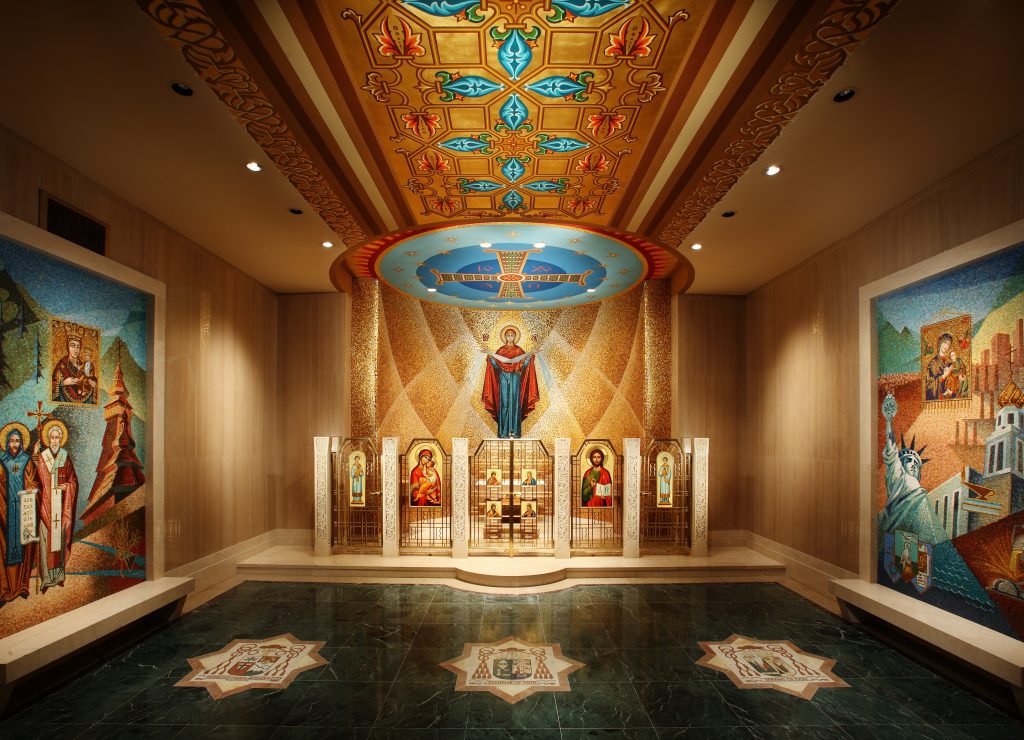 The Basilica honors this devotion in the Byzantine-Ruthenian Chapel, which includes traditional Byzantine icons of Theotokos and Christ the Teacher. Icons of the four evangelists and of the deacons Saints Lawrence and Stephen also adorn the doors.
The chapel is flanked by two mosaics honoring the intertwined heritage of Eastern European Catholics and Ruthenian Catholics in the United States. The mosaic on the left details the spiritual and cultural background of Catholics in Eastern Europe: against the Carpathian Mountains are Saints Cyril and Methodius, apostles to the Slavs, and the miraculous weeping Madonna, Maria Pózc.
The mosaic on the right depicts the Ruthenian Catholics in the United States, portraying the Statue of Liberty, and a gold-domed building representing the seminary of Saints Cyril and Methodius in Pittsburgh. It also features an icon of Our Mother of Perpetual Help.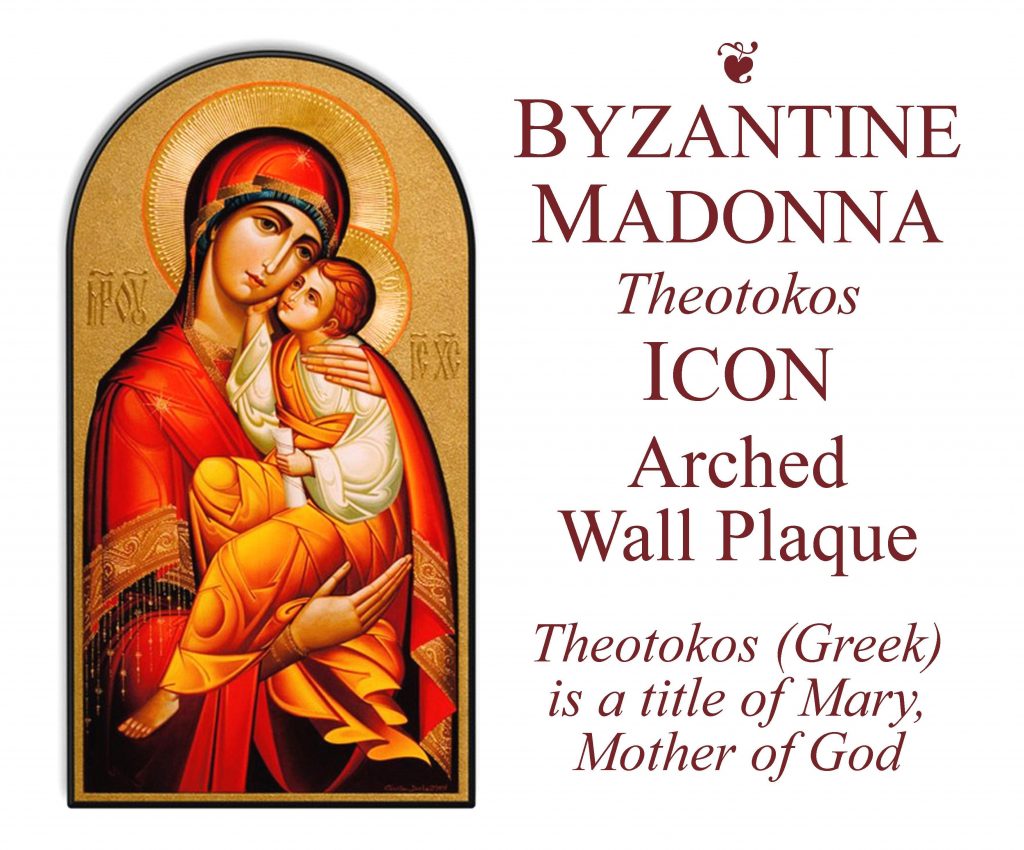 Calling on the Protection of the Theotokos
We invite those seeking the protection of the Blessed Mother to reflect on the prayer inscribed in this chapel:
O Mary, Mother of God, as you are above all creatures in heaven and on earth, more glorious than the Cherubim, more noble than any here below, Christ has given you to His people, firm bulwark and protectress, to shield and save sinners who fly to you. Therefore, O Lady, all-embracing refuge, we solemnly recall your sweet protection, and beg the Christ forever for His mercy. Amen.
Source:
The Basilica Guidebook, ed. Dr. Geraldine Rohling